As educators and employers, we want to ensure the success of our students and employees. We have to check if they are prepared or need more practice. And guarantee that they have enough knowledge and skills. Although, it is their hard work and labor that determines their success rate. We still play a significant role in this happening! We are the ones who help and guide them toward the path of success. And what better way to do this than by assessing them?
With this, you can identify the capacities they have. You can also distinguish their strengths and weaknesses! And with the best assessment tool, you can support their growth as learners and trainees. Testing and monitoring their progress can be a hectic job. And this becomes a bother. Especially so if there are so many of them! But worry not because we have the thing for you.
These are the seven mobile quiz software you can use for assessment on all devices!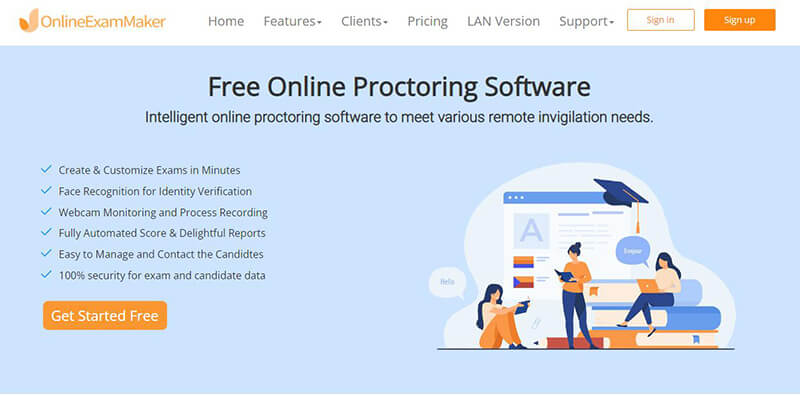 Coming in first is OnlineExamMaker. OnlineExamMaker is known as the best web assessment software for teachers and employers! You can create online quizzes anytime and anywhere. Its accessibility and flexibility permit you to create quizzes on the go. It has a dynamic system that enables you to create massive question banks. This way, you can conduct exams on many candidates anytime! Organizing your candidates and monitoring their progress is made easier with OnlineExamMaker.
OnlineExamMaker is an easy-to-use and flexible platform. It allows your students or employees access no matter what device they use! It has an uncomplicated and direct user interface. And an automatic grading system that reduces your workload tenfold! OnlineExamMaker is a super-intelligent quiz maker within arm's reach!
Unique Qualities:
● Available on All Devices
● 100% Self-Hosting Feature
● Data Privacy and Security
● AI Anti-Cheating System
● Automated Grading and Reporting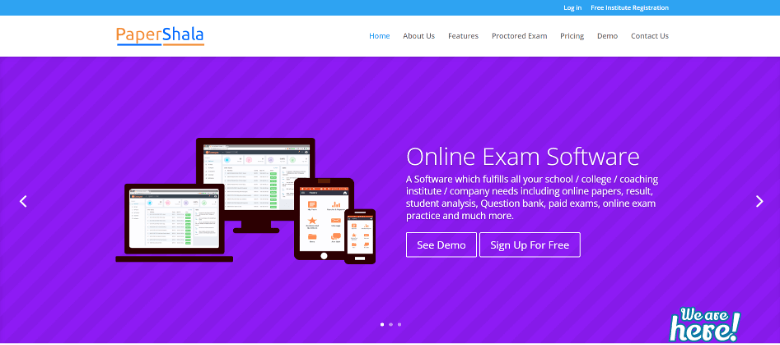 Another mobile quiz software is PaperShala. PaperShala is a robust testing platform that gives you all-in-one use of its different online test features. It is a multifunctional questioning platform that has an array of question choices. It comes with a learner registration system that creates profiles for your student or employee. It even gives you exam schedule options and instant reports of their results!
Your candidates need not worry about connectivity issues when taking their tests. PaperShala has an intelligent system that automatically saves test answers. Answering can then be resumed at any time. On PaperShala, tests are accessible through any desktop or mobile device. It conveniently makes exams more accessible!
Unique Qualities:
● Resume Exam Feature
● Multifunctional Question Bank
● Student Dashboard
● Mobile-friendly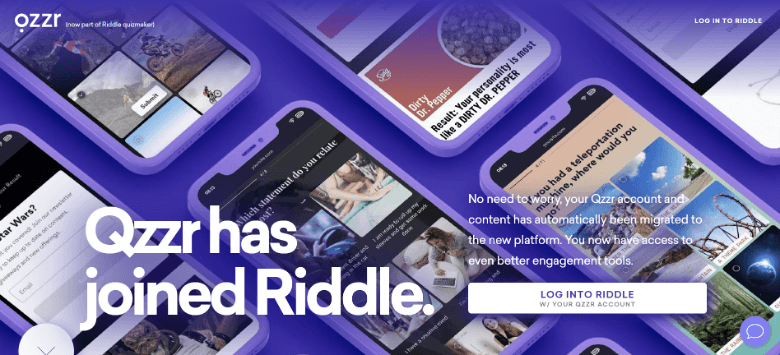 The following mobile quiz software is Qzzr. Qzzr is a quiz-making program that aims to aid you in understanding your students or employees. Qzzr's easy-to-use software saves you time and energy. And you can spend more time creating your quizzes with its user-friendly interface. You can assess and evaluate your students' or employees' skills and intelligence!
Another great thing about Qzzr is that you can include your personal touch! You can create unique graphics, media, and features to make your quizzes pop! Qzzr helps create a unique design for your website or platform. You can use Qzzr's data and analytics tool to your advantage. And find out what your respondents' feedbacks are!
Unique Qualities:
● Direct User Interface
● Customizable Assessments
● Custom Designing Elements
● User-Friendly
● Data and Analytical Reports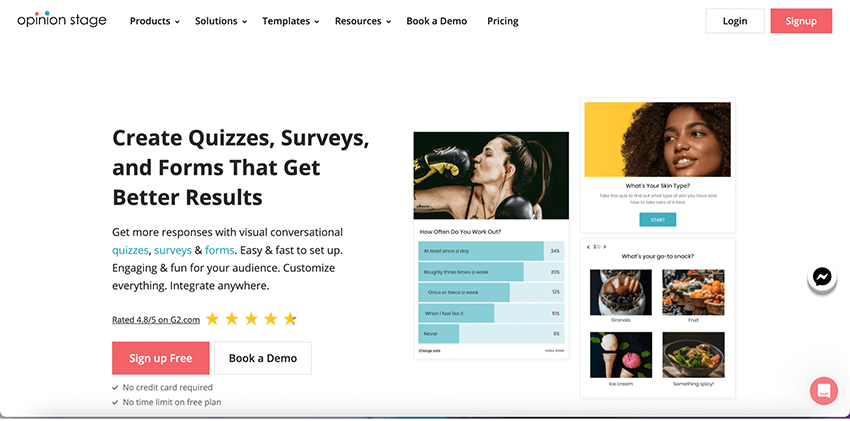 Another user-friendly test platform is Opinion Stage! Opinion Stage supports all of your devices. Its easy-to-use interface is beginner-friendly and adaptive! You can choose solutions based on what you think will interest your staff. And this maintains their engagement and cooperation. You can create a range of tests for your desired program.
As for educators, you can use pictures in making your questions! In that way, you can keep your students interested and motivated. And the responses to your questions can also include photos of objects or events! Opinion Stage has quite a fun take on assessments. You can also ask your students to pick a word of the same meaning as the one provided in a set of similar questions. At the same time, you can also combine the standard question categories, such as Fill in the Blanks or Multiple Choice!
Unique Qualities:
● Mobile Compatibility
● Multiple Quiz Type Choices
● Media Supported Questions
● Accessibility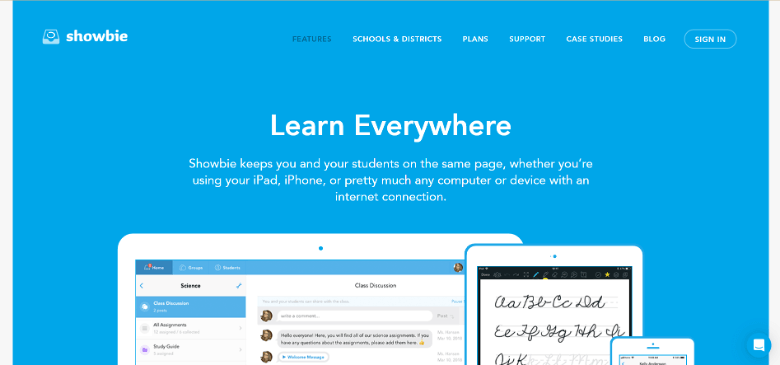 Showbie is educational quiz software that acts as a connected classroom. It focuses on teaching and nurturing knowledge rather than technology. Showbie incorporates all the necessary means for assessments, assignments, and communication. Showbie combines it into one efficient and convenient app! And through this, you will save time from struggling with learning the program, and more time for education and knowledge!
Showbie keeps you and your students in sync and connected. No matter what device is used! It can be their iPad, iPhone, or any computer and device! As long as you have an internet connection, Showbie can get the job done!
Unique Qualities:
● Showbie Web App
● Photo & Video Learning
● Class Folders
● Smart Document Viewer
● Timely Notifications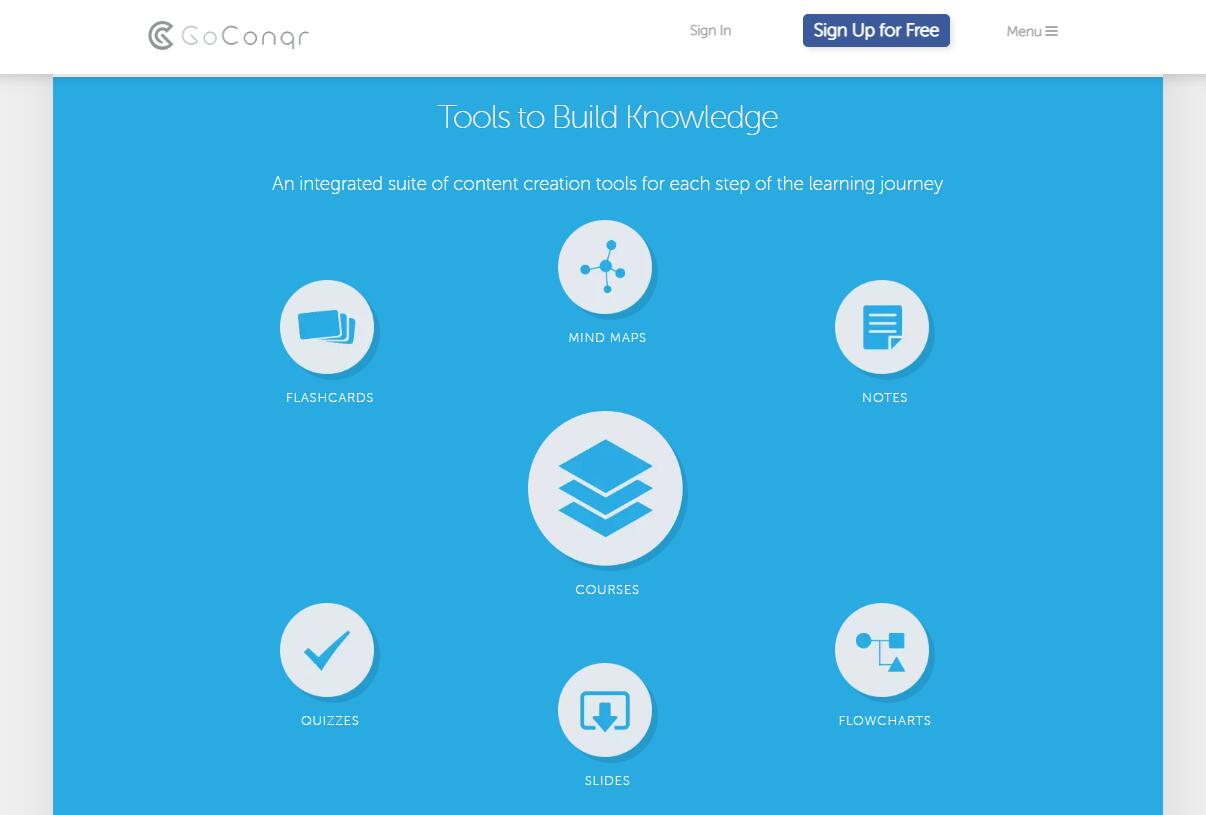 GoConqr is an all-in-one package learning management system! GoConqr is a steady course builder. And a quiz maker software that you can use to make assessments and other learning content! Through this mobile quiz software, you can easily create and publish quizzes! GoConqr gives immediate outcomes and readily monitors your learners or employees' progress and overall results.
GoConqr's online quiz software provides you with options and a variety of question types. True or false, fill-in-the-blanks, and multiple-choice, you name it! GoConqr has a cool method of helping information retention. It allows you to include images and descriptions of the right answers. In this way, making mistakes instills learning!
Unique Qualities:
● Immediate Feedback Report
● Communicative Learning
● Abundant Learning Resources
● Multiple Question Types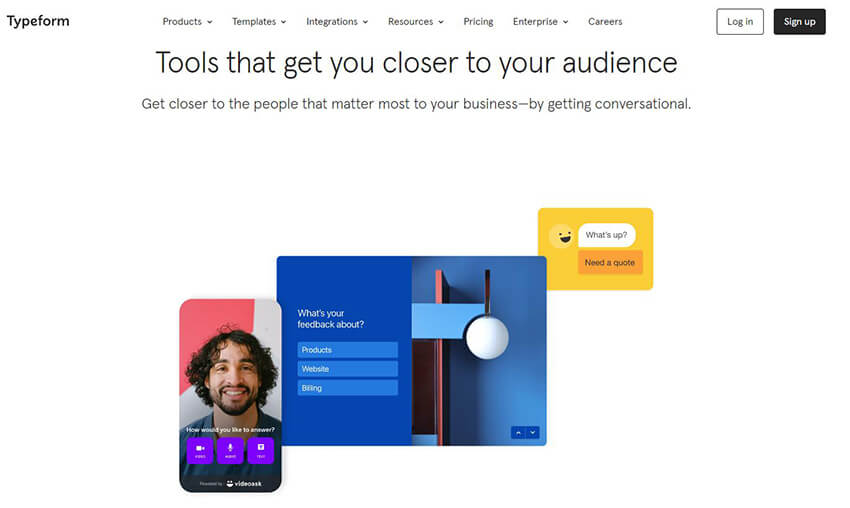 Another mobile quiz-making software that can help you is Typeform. Typeform is a free quiz maker that has a unique drag-and-drop tool! It assists you in creating neat-looking online quizzes that will engage your candidates. It has a method of using images, GIFS, and videos to form interactive quizzes! You can monitor their progress and see the areas where they fall short. It makes room for them to grow and improve!
The interactive software brings a fresh take to online assessments. Not only are they interactive, but your quizzes are also customizable! You can add images, change the font and text, and switch color themes! Typeform is a quiz software that will aid you in forming well-designed quizzes quickly and easily. And all the while ensuring a delightful experience for you and your students or employees!
Unique Qualities:
● Drag & Drop Editing Tool
● Customizable Appearance
● Logic Jump Feature
● Intuitive Interface