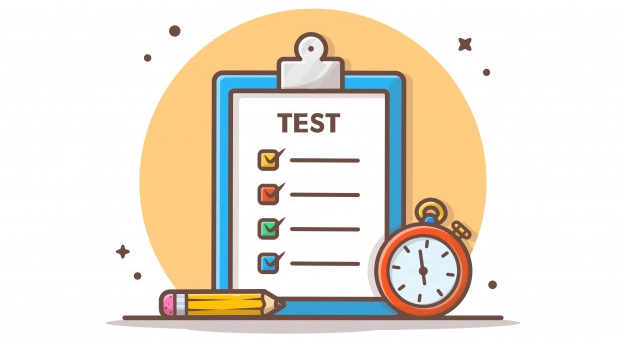 In the world's digital globalization, there is various online exam software that is taking place of pen-and-paper testing and is extremely easy to use. With the growing popularity of digital learning platforms, there has been a necessity for online exam software as well. Examination software renders a comprehensive platform for evaluating students by giving test questions and generating results and reports. It makes the examiner's job easier as the evaluation and result generation are all automated.
Here, we are listing some of the best online exam software:
Test Invite
Test Invite is a safe exam software for recruiters and trainers with a high level of security framework. The fullscreen mode enables you to lock the computer and browser of the candidates so that they cannot exit the exam page to browse elsewhere during the examination. Additionally, exams can be monitored live.
Online Exam Maker
Online Exam Maker(OEM) —— the best free online exam software, provides one-stop online examination solutions for schools, educational institutions, enterprises and so on.
OEM is a digital platform that leverages technology to aggregate Organizers, Teachers, Candidates in a single online platform. Interface showing randomization or fixed question options. Choose from fixed or randomized questions in OEM is a cloud-based online testing software. OEM works with most web browsers and allows test-makers to easily embed exams on their own websites.
OEM provides the following features:
Test Digitization: Unify the digital test platform
Data Analysis: including the average score, total score, wrong questions, pass rate and other groups of data
Multi-terminal: suitable for devices such as desktop, mobile, iPhone, laptop or tablet.
Powerful Anti- cheating: real-time proctoring, screen occupying, face recognition and Intelligent anti – cheating, etc.
Strong Performance: OEM supports 10,000 to take an exam simultaneously.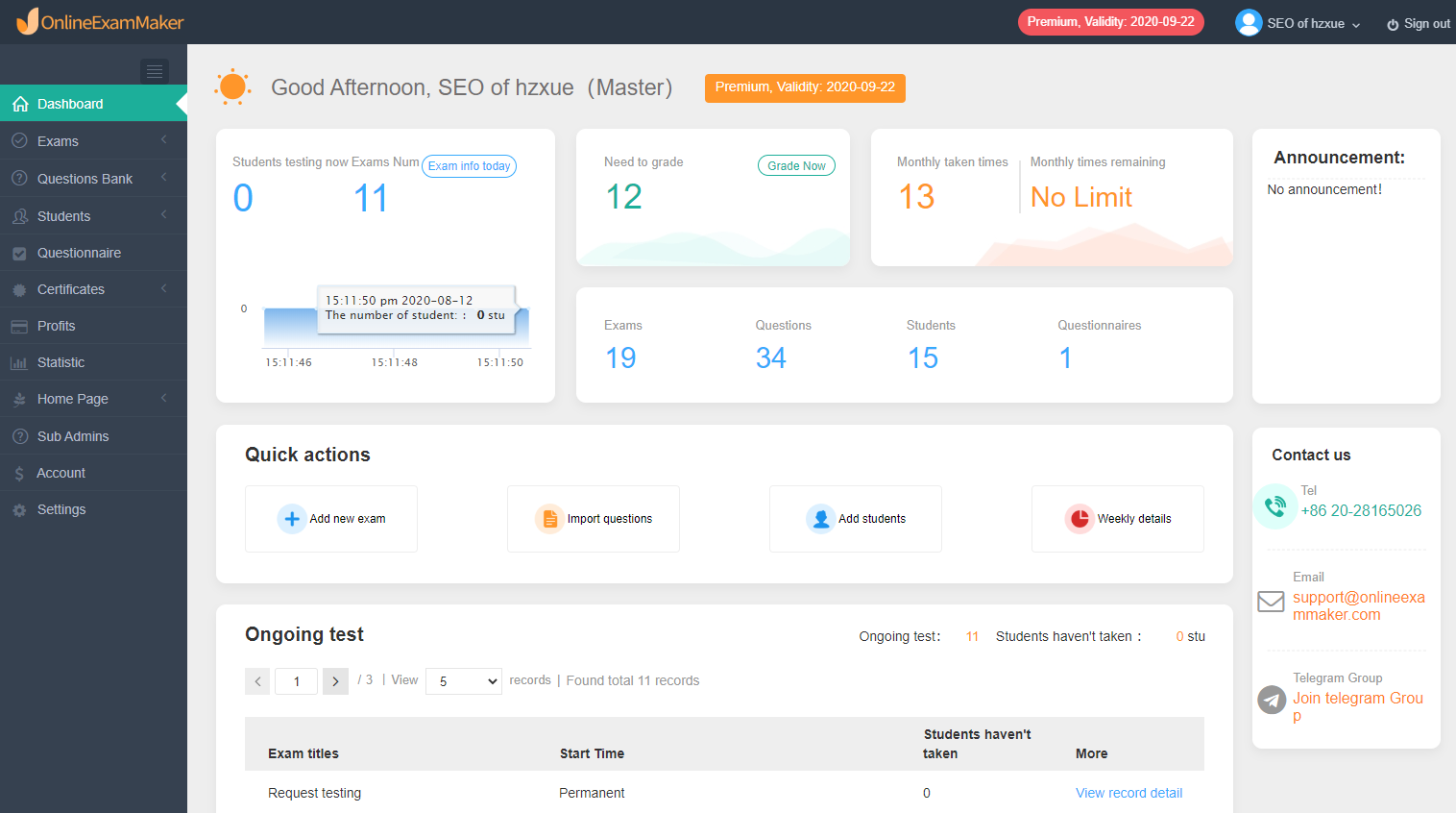 Think Exam
Think Exam is an Online Examination System, featured to you by Ginger Webs Pvt. Ltd. provide innovative examination process and assessment solutions to Educational Institutions, Government/ PSU sector and leading corporate entities.
Schoolzpro
Schoolzpro is a complete student engagement platform that is designed to conduct online assessments, exams in both subjective & objective formats. The platform bridges the gap between a lesson plan sharing application and a test conducting application.
ExamSoft
ExamSoft offers a market-leading exam management and analytics platform that delivers powerful, actionable data to assess learning outcomes and improve learning, engagement, and retention. Its software suite enables clients to efficiently and practically administer exams.
Among all these software, OEM is the most recommended. With more powerful functions, more stable performance, friendlier interface and simpler management, OEM is the best choice!