The main problem with the online settings of tests and evaluations is cheating or slacking off. It's already a difficult thing to make and conduct tests online. Not only do you have to do it, but you also have to monitor each student or employee yourself!
Keeping track of your students or employees without seeing them is irritating. You're never sure whether they're being honest or present. And this negligence can stunt their progress and improvement. Fortunately, the cons of the online learning setting also come with pros!
You see, the beginning of achieving clean and good test results is in successful monitoring. Ensure that your student or employee is engaged and participating. And this benefits both you and your examinees in the long run. You've got to have all hands on deck with this one! But with limited resources, how can you do that? Here are the seven best online testing programs with the best proctoring functions: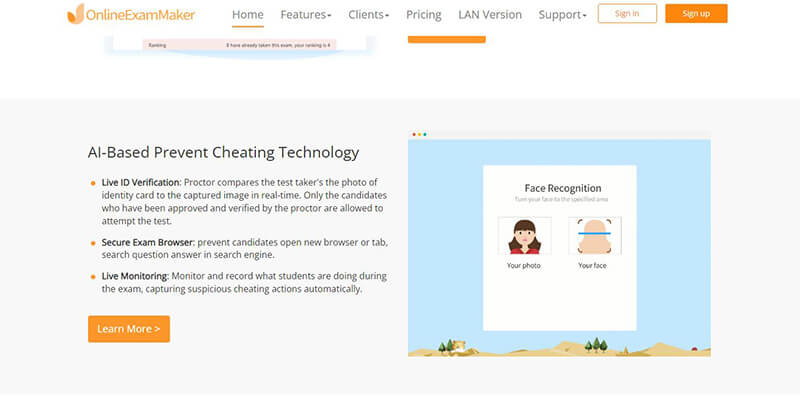 OnlineExamMaker is a leading high-powered test and exam software. Its unique live proctoring system design makes it stand out from the others. And this is because of its stellar remote proctoring feature! Its recording feature includes videos of your examinees that you can monitor via webcams. OnlineExamMaker allows you to check in with your students or employees and guarantee their full participation. It has an on-premise self-hosting feature that gives you complete control of your tests!
You won't have to worry about any fishy business during the test. Because OnlineExamMaker has AI-Powered cheating prevention technology! It's also known for its flexibility and performance as a testing software. With OnlineExamMaker, you can conduct tests wherever you are! It makes your job a thousand times easier. Your employees or students can access it anytime, anywhere, with any device! All in all, this makes OnlineExamMaker the best testing software.
Key Features:
● Automatic Grading System with descriptive reports
● AI-Powered Cheating Prevention System
● Webcam Monitoring and Process Recording
● 100% Data Security and Privacy
● Accessible Communication with Exam Candidates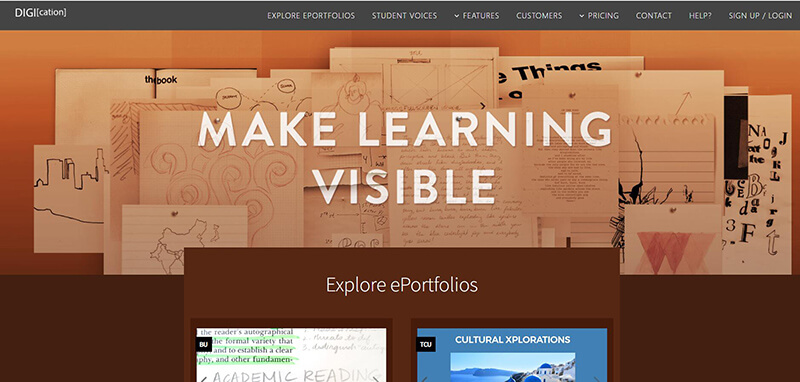 Another great testing software is Digication. It has a unique ePortfolio feature that allows using visual and auditory tools. Such as videos, pictures, gifs, and even music! It has pre-made templates that you can choose from to design your test. And it has unlimited storage! With Digication, you can create a course & program of your own. You can make rubrics and predict test outcomes.
It has an intelligent assessment feature that you can use for test sampling. Not only that, but it also makes assignment submissions! You can train your candidate at the same time your keeping tabs on them.
With Digication, you can make learning visible.
Key Features:
● Multimedia Support
● Customizable Layout & Design
● Unlimited Storage
● Enterprise Integration
● Permanent ePortfolio archive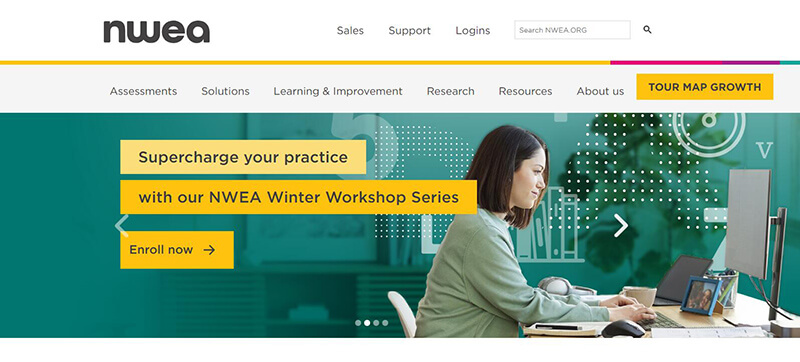 The following testing program you can use is NWEA. It's a non-profit organization that gives aid to educators and students. Their service is a worldwide thing! Anyone who has the internet and a device can access NWEA. They have easy-to-use resources which help in test-making and learning solutions. The assessments allow you to measure your candidate's growth and mastery! NWEA promotes early literacy for students and even employees in training.
With NWEA, you can switch assessment solutions at any point in time! It has effective ways to boost teaching retention. And this helps with students or trainees who need more help. NWEA has practical tips for using reading as a tool in evaluation. It even has a winter workshop series that can have you train and teach! At NWEA, rest assured you're in good hands.
Key Features:
● Easy-to-use Resources
● Complete Data Privacy
● Accommodating and Accessible
● Insightful Webinars
● Responsive Teaching and Learning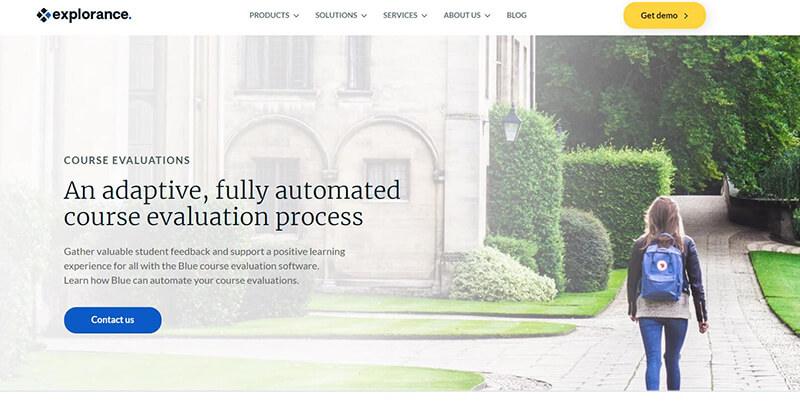 Blue is not your typical remote assessment software. It's the people insights platform. Its leading function is to evaluate learning progress. And with Blue, you can conduct major surveys, 360-degree reviews, and more! It's an online testing software under Explorance. And this guarantees its good performance. You can see the feedback of your assessments all in one place!
Blue is capable and designed to handle the most delicate feedback goals. You can assess your student's feedback on your instructions. And you can monitor your employee's engagement in the workspace. The experience of your students or employees matters. With Blue, you can accelerate the progress of learning and application!
Key Features:
● Data Integrity Gateway
● Accessibility
● Secured Authentification
● IT Integration
● Powerful Reporting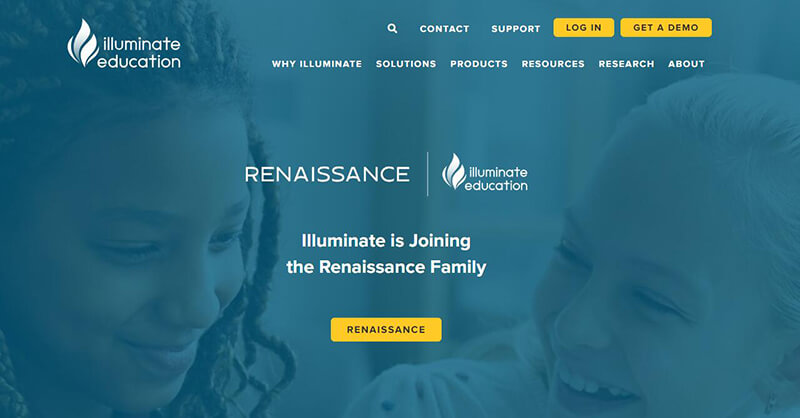 Another testing platform that you can use is Illuminate Education. Its valid and dependable assessment tools can help you understand where your students are in their academic learning. And you can recognize their social-emotional behavior (SEB) needs. It makes instant reports that reveal the next step you can take for each student and classroom. It allows you to choose a targeted solution for teaching. And in addressing a learning obstacle.
Illuminate Education gives the whole picture of every candidate's progress. You can adjust your teaching solutions to suit their needs. And this improves learning and knowledge! So that you're focusing on the points where they need help most. With Illuminate Education, you can focus on supporting your students instead!
Key Features:
● Multi-tiered System of Support
● Comprehensive Assessment
● Data Visualization
● Progress Monitoring
● Universal Screening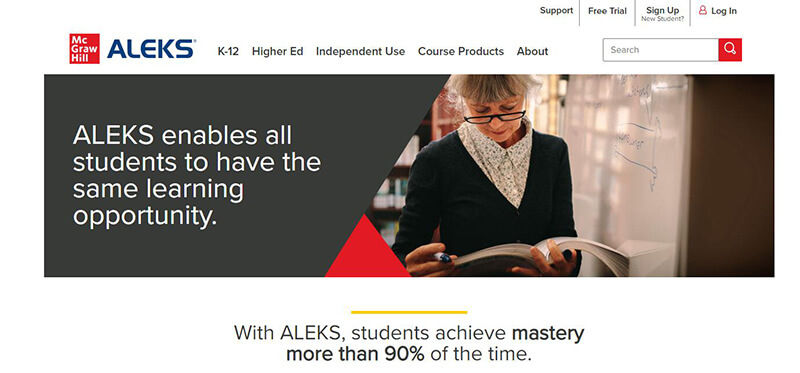 ALEKS is an efficient and adaptive learning system. It's a research-based, online testing program that delivers different courses. It specializes in multiple subjects. Math, Chemistry, Statistics, and more! ALEKS is a trustworthy assessment platform. And it's built over two decades of research. It's an authentic online learning platform that helps you understand each student's knowledge.
ALEKS provides you with an in-depth view of their learning progress. And it enables you to give the individual support your student needs!
Key Features:
● Machine Learning
● Authentic Assessment Tools
● Learning and Assessment Wheel
● QuickTables
● Dynamic Reports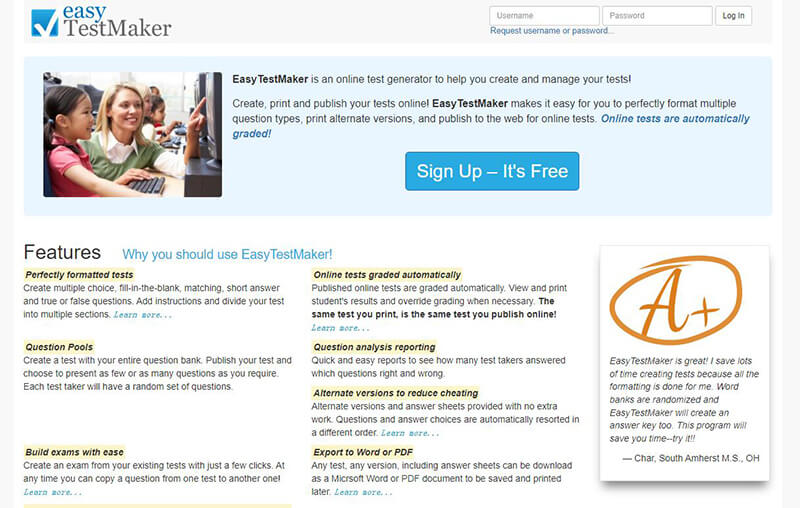 EasyTestMaker is a swift test platform that helps you manage and create tests. It allows you to create, print and broadcast your tests online! EasyTestMaker makes it easy for you to create tests with multiple question types. It enables you to make alternate versions of your test. In that way, it reduces cheating.
With EasyTestMaker, you can easily publish your assessments online. You can save time and focus on monitoring your candidates!
Key Features:
● Perfectly Formatted Tests
● Question Pools
● Exporting Word to PDF
● Automatic Grading System
● Flexible Plans