COVID-19 caught us off guard!  Many industries, especially stores, tourism, factories, and manufacturing industries have been greatly affected. Enterprises have to stop employees from going to work and start Telecommuting.
Can we just wait for the epidemic to end and start business? In this regard, the recommendation of Online Exam Maker is  that companies should make good use of the time to choose an online exam system for online training assessment.
Why do we need an Online Exam System for Enterprise online training assessment?
First of all, let's talk about why it is best for companies to conduct online training and assessment at this time.
As for companies which are willing to carry out training programs, if they could not take the time to train employees in the past, then now is the best time to implement. People can't gather in the office to work, but companies can practice their internal strength , and consolidate the business foundation. As for  companies had no training plan before, they adjust the management and organizational problems by slowing down the pace, and at the same time, it can enable  employees to adopt new thinking and management methods, which is conducive to future industry competition.
Then, it comes to the way for HR Department to do the online training assessment. As what we said above, employees are not able to gather in the office now, so if we want to conduct online training exams, we must rely on the online exam system.

The benefits of using online examination system for employee training are as follows:
Firstly, compared with traditional classroom training, online training can be carried out indoors without going out. Mobile phones, computers, and iPads can all be used to learn online courses. As long as there is  Internet, They can take part in training anytime and anywhere!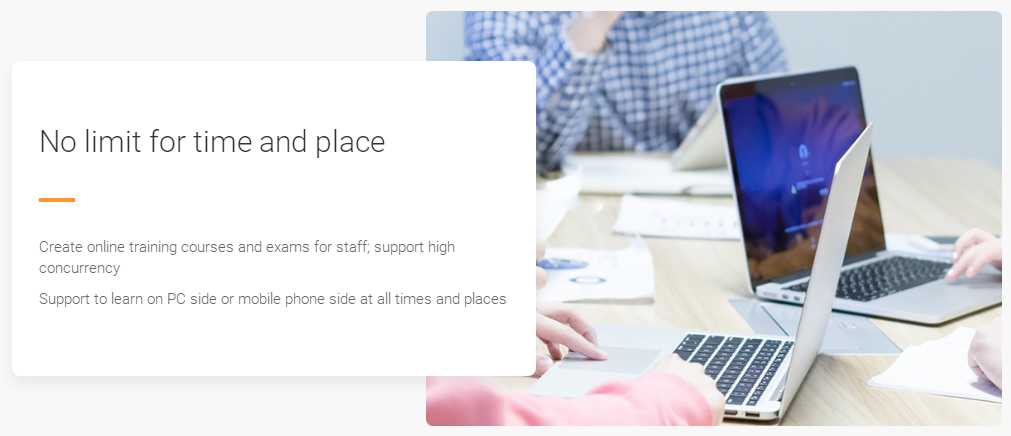 Second, the use of the examination system for training management is more convenient and efficient. The HR Department can assign different management rights to each department of the company, and even each colleague. The division of labor between the upper and lower levels is clear, and the work efficiency is improved. This is not only applicable during the epidemic, but also very beneficial to the training of enterprises in the future.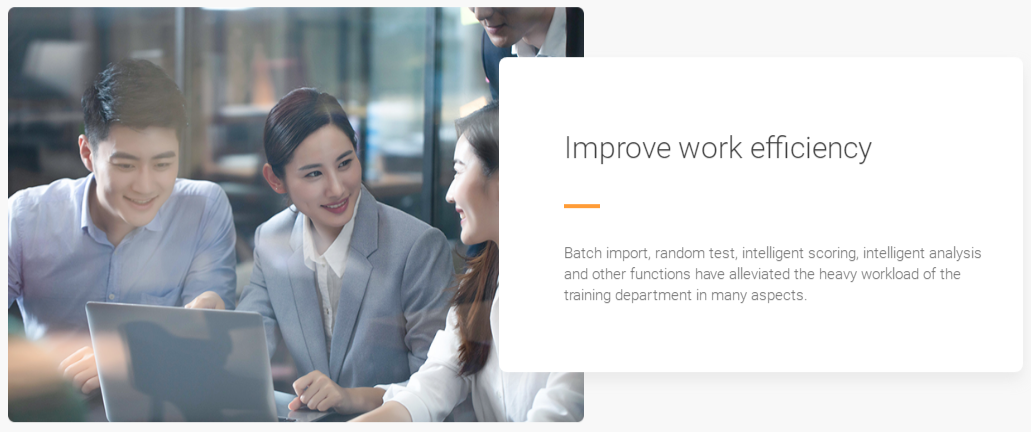 Finally, in fact, with the help of the online examination system, it means that the results of the current scientific and technological progress are fully utilized. The software replaces manual management with Internet thinking, adopts systematic analysis of accurate operating data and statistical reports to provide a basis for managers to make decisions.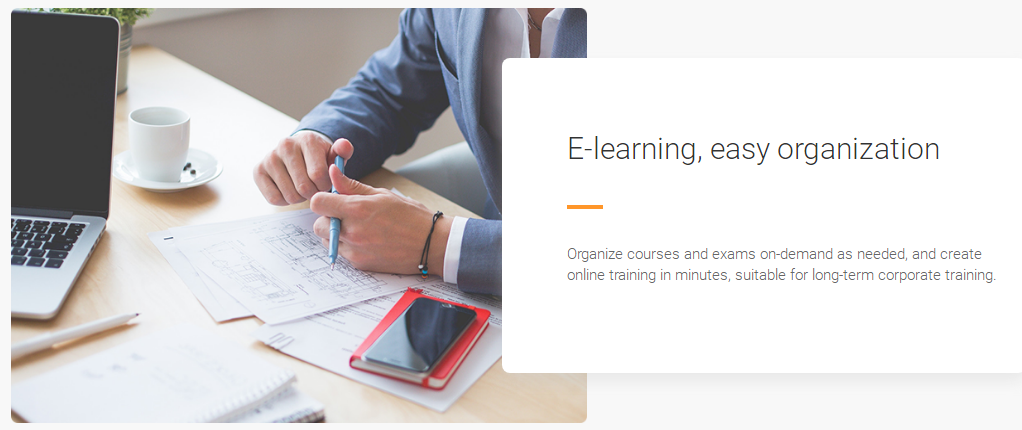 The management of an enterprise needs to keep pace with the times. From traditional management to  modern system for management, it also means that the enterprises are making continuous progress, and to a certain extent, it can enhance our competitiveness.
Now, if you are willing to conduct online training , please try to usethe online exam system. There is now an online exam system that you can try for free. You may wish to sign up a free account and try it first!