Online exam proctoring is an exam mode that can effectively prevent candidates from cheating. As a form of online examination, online proctored examination not only ensures the fairness of the examination, but also enables the examination to be carried out flexibly. As an online exam system with excellent test functions, Online Exam Maker not only allows test organizers to conduct tests flexibly, but also allows candidates to participate in the test conveniently.
Flexible online proctored exam features for exam organizers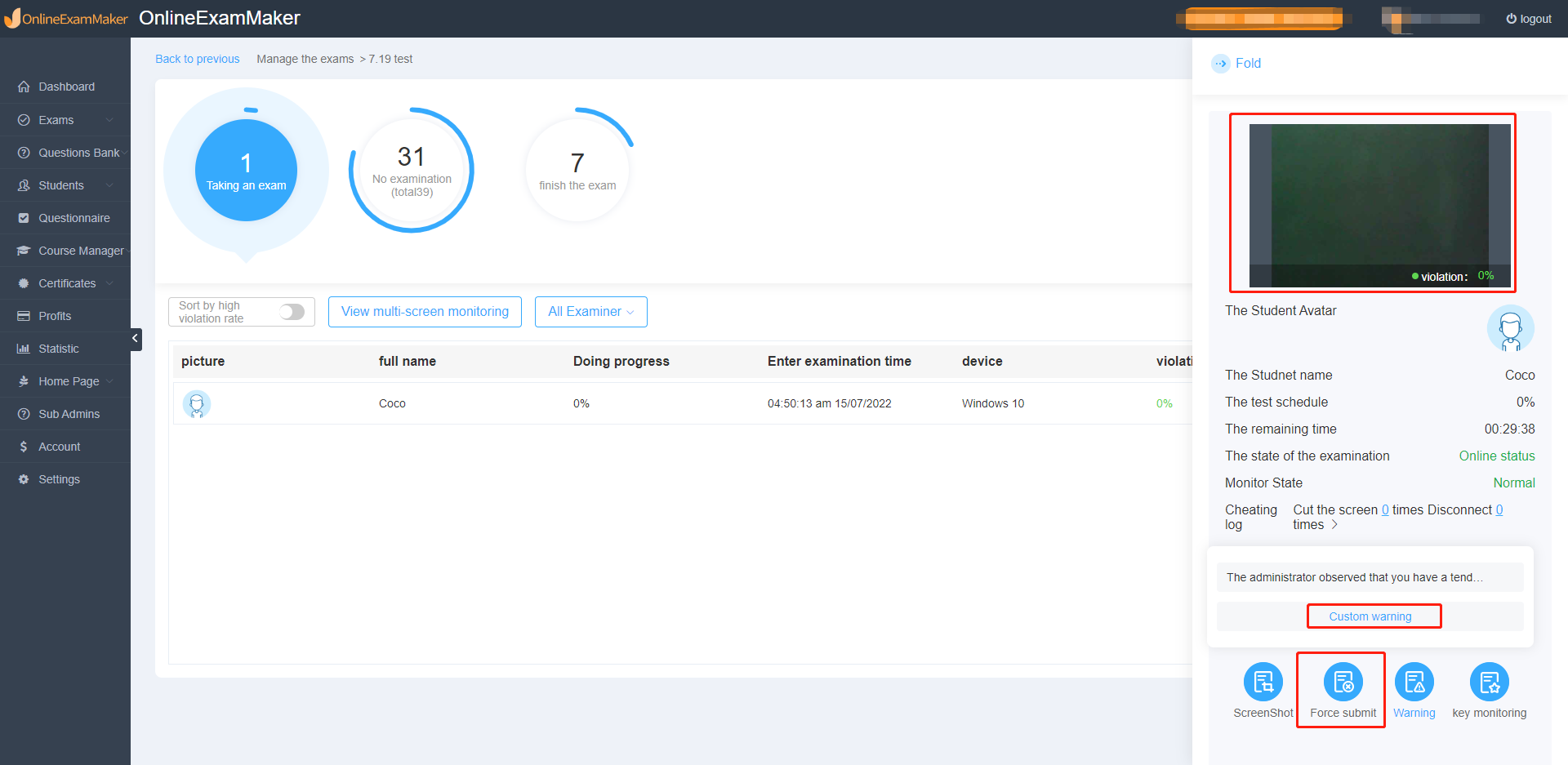 Online proctoring.Online proctored exam in Online Exam Maker restores the process of on-site invigilation. invigilators can observe candidates' test behaviors in real time through the video captured by webcam.
Customize cheat warnings.If candidates are suspected of cheating during the invigilation, the invigilator can customize the cheating warnings on the invigilation page and send them to the suspected cheating candidates.
Forcibly submit test paper. If candidates cheat after receiving multiple cheating warnings, invigilators can compulsorily submit candidates' exam papers.


In addition, Online Exam Maker also provides users with excellent online exam creation features. in the preparation stage, users can upload test questions to the question bank in the system. After successfully uploading the questions, the test organizer only needs to complete four steps to successfully publish the online test paper. After the test, the system's intelligent test paper correction and test data analysis can reduce manual investment.
Methods for candidates to participate flexibly in the exam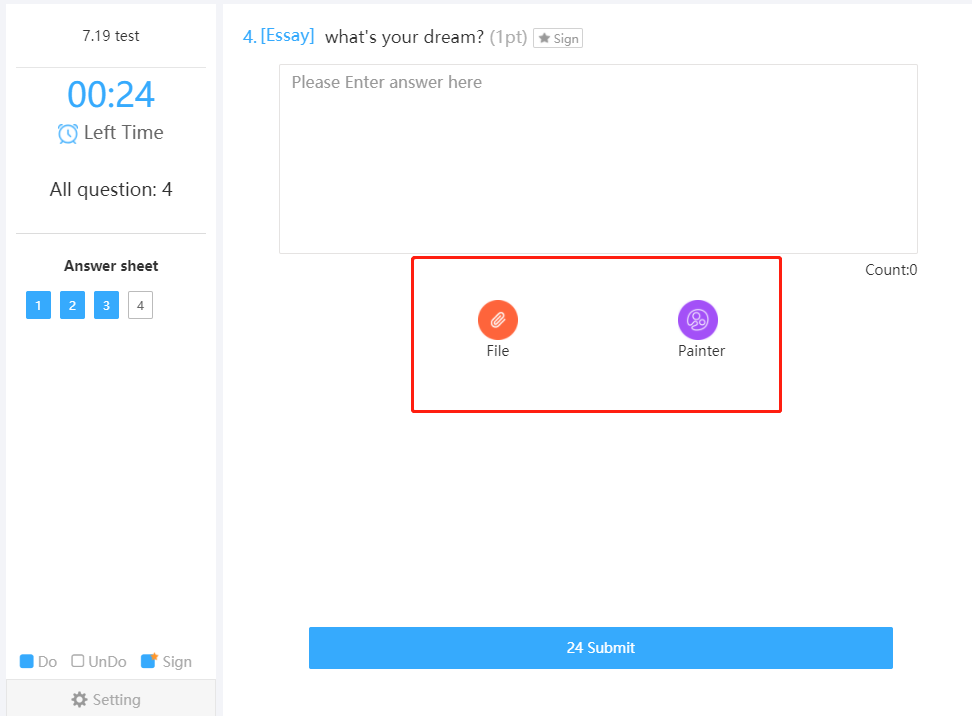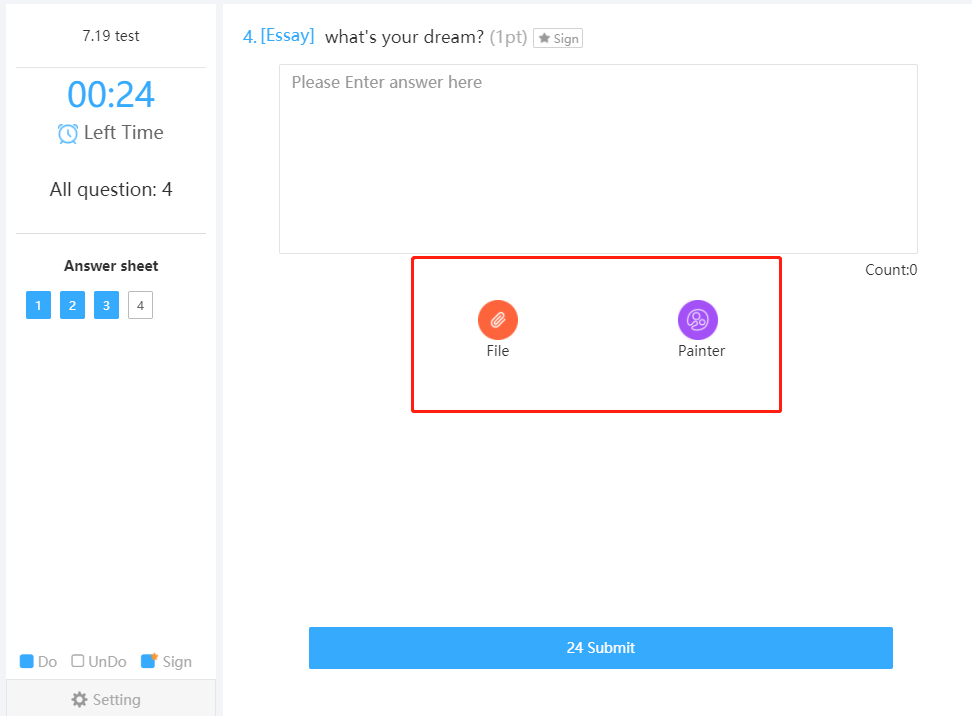 Online proctored exams allow candidates to skip the step of downloading software, candidates can enter the exam simply by clicking on the exam link shared by the exam organizer. During the exam, candidates can answer the essay questions by uploading photos and attachment, which can save a lot of time for candidates who are not familiar with computer operation.
As an excellent online exam system, Online Exam Maker provides an excellent online proctored exam solution for a large number of users. If you also need to conduct online proctored exams, please click the "Sign up" button at the top right of the page to try the exam functions in Online Exam Maker for free.