Online exams are used by many schools and companies as a form of assessment, and the forms of exams are also diverse, such as after-school exercises, competition exams, certificate exams, and anti-cheating exams. Because of its development, many quiz makers have also been effectively developed. So, why can the examination system meet the examination needs of various industries?
Technical support
With the development of technology, the stability of the examination system has been continuously enhanced. As far as Online Exam Maker is concerned, the team is committed to ensuring that multiple people take the same exam at the same time. Therefore, the system of Online Exam Maker is stable. There is no problem with 10,000 candidates taking the exam at the same time. Furthermore, the development of technology enables the system to have a variety of functions to meet the needs of users, such as a variety of powerful anti-cheating functions, automatic correction of test papers, and test data analysis functions.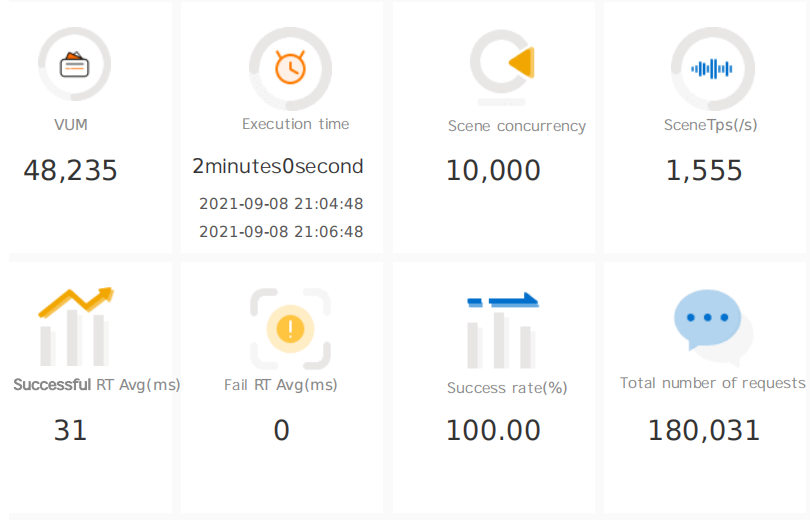 Rich question types
Taking the education industry as an example, students' test papers generally include multiple types of test questions, such as multiple-choice questions, true/false questions, fill-in-the-blank questions, sorting questions, etc., and multiple types of test questions can more comprehensively examine students' abilities. Online Exam Maker supports multiple types of test questions to narrow the gap between online and offline exams.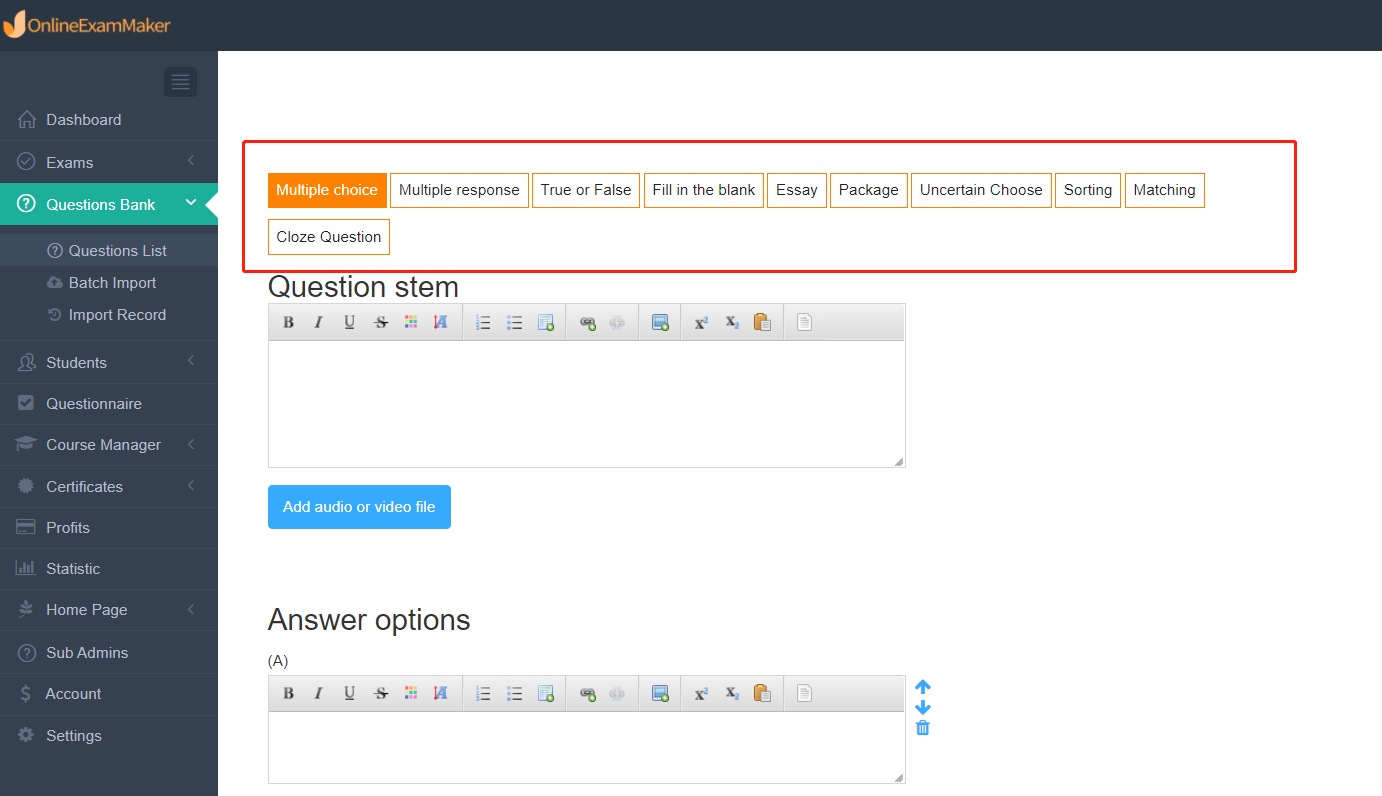 Multiple settings
There are a variety of settings in Online Exam Maker that can be provided. For example, access to examinations, examination paper permissions, revision examination papers, etc., each setting can meet the examination needs of different users.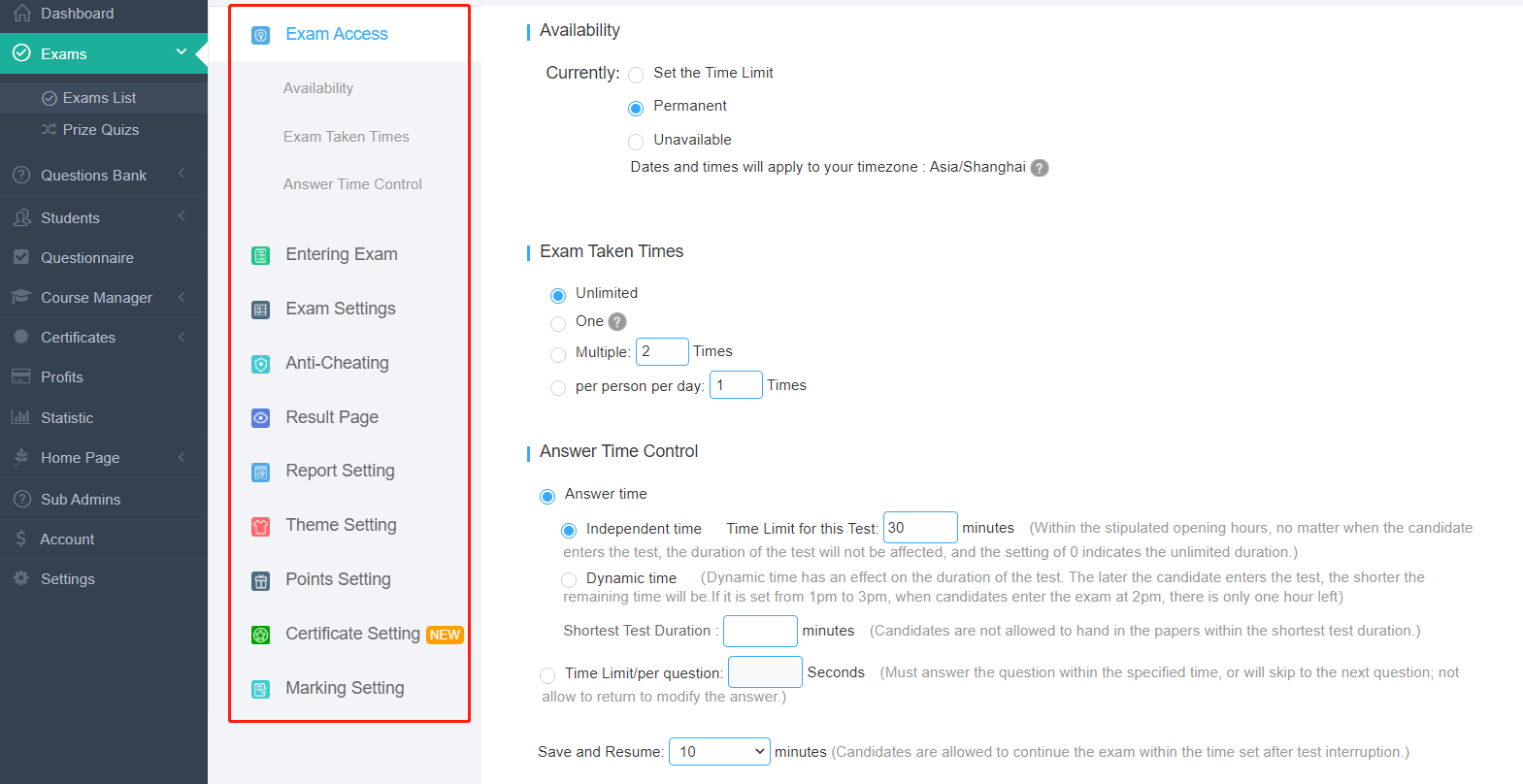 System customization
Online Exam Maker supports custom domain names and homepages displayed on test papers, etc., which makes the system more distinctive and suitable for various industries to promote their own brands.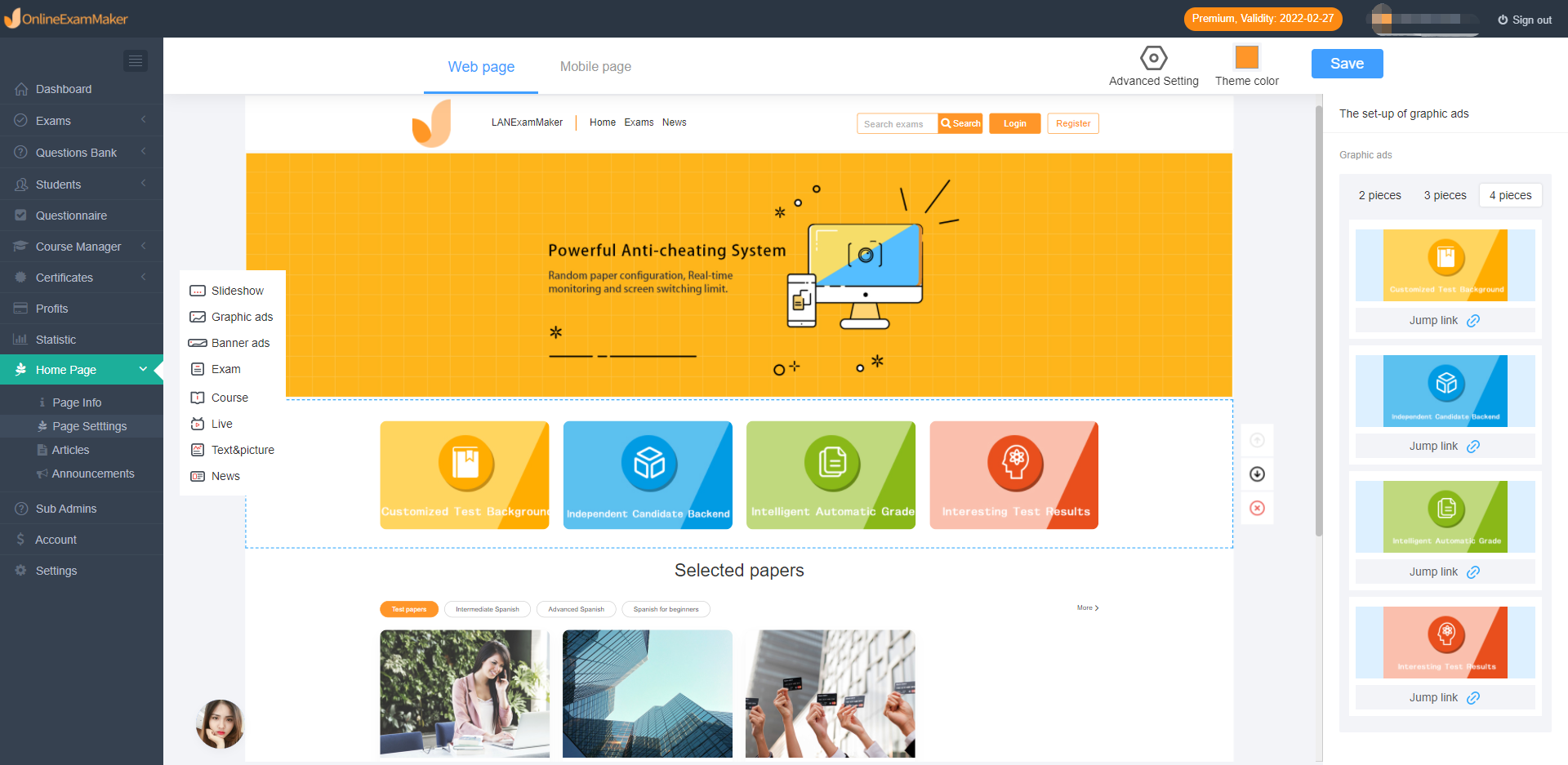 As a quiz maker with rich functions, Online Exam Maker has helped a large number of users successfully carry out online exams in multiple fields. If you also need to take an online exam, please click the "Sign up" button in the upper right corner of the page to try it for free.