Enterprise assessment is an important part of enterprise management, it is also a method to improve team competitiveness. Enterprise assessment can test that if the employees have already mastered professional knowledge, which is helpful for improving employees' working ability. For companies, one of the most direct and effective assessment methods is to examine employees through exams. Companies can use a practical online exam system to help staff improve work efficiency.
According to our survey, most users will have the following requirements when conducting corporate assessments:
How to manage tens of thousands of test questions?
How to prevent the leakage of test questions?
How to get results quickly?
As a professional online exam system, Online Exam Maker can solve the above problems for users.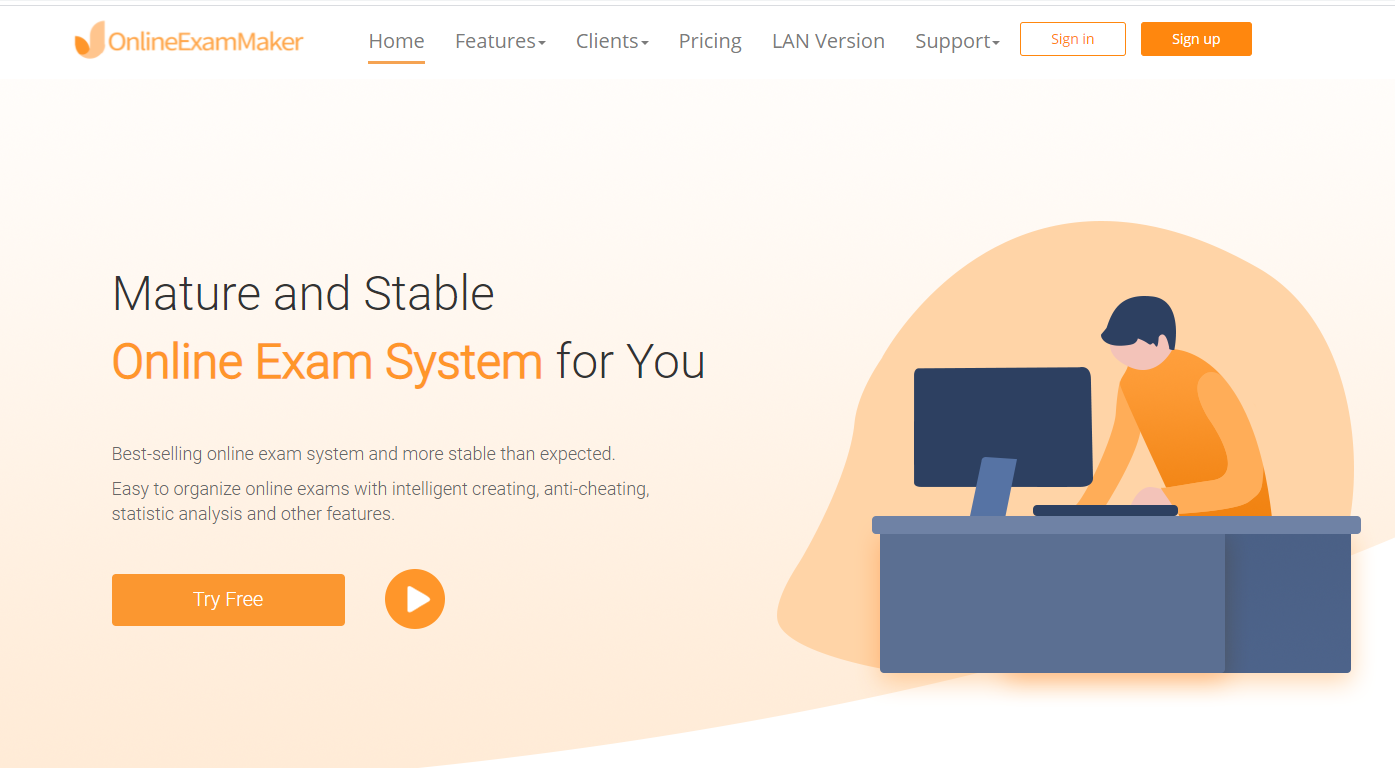 Free question bank
Users can add test questions according to the personnel of different positions. The question bank supports multiple types of questions, which can satisfy the company's assessment of employees from multiple aspects.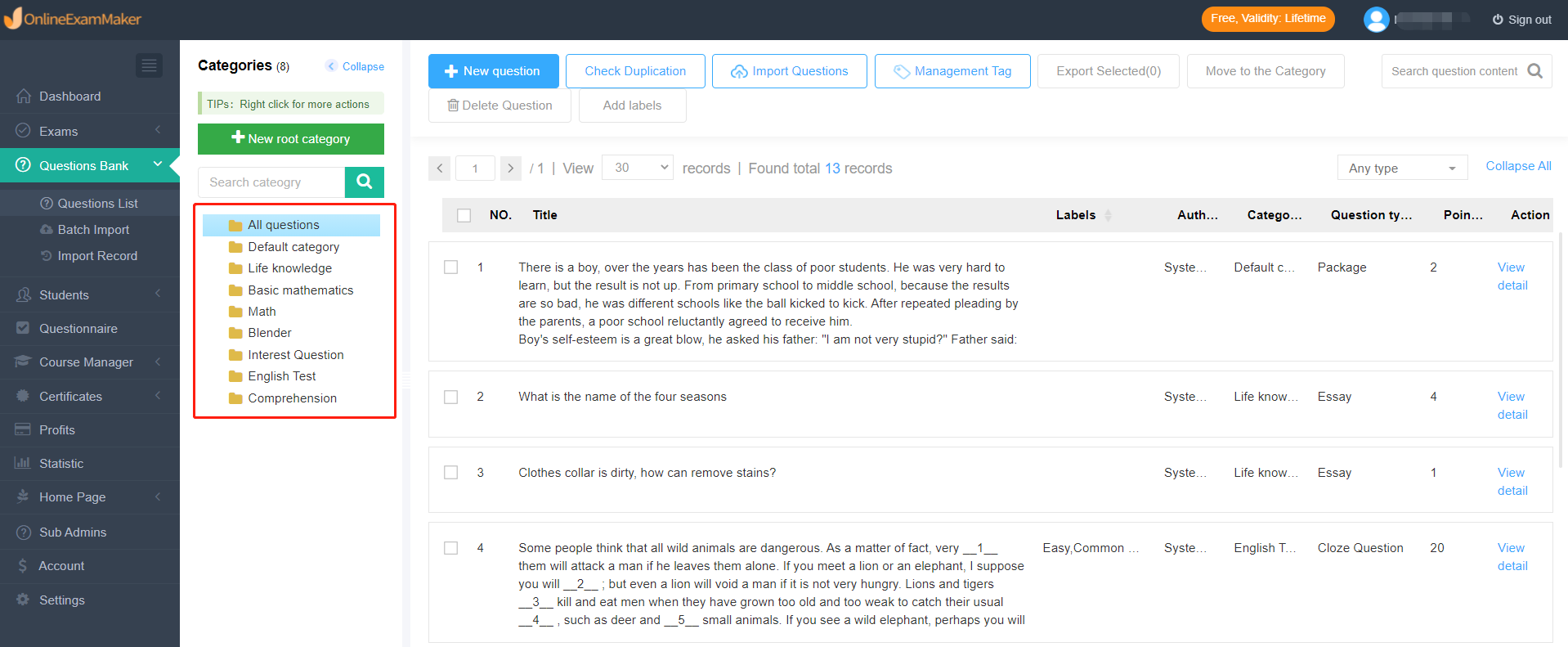 Automatic correction and analysis
After the exam is over, the system will automatically correct questions with fixed answers, other questions will be assigned to multiple administrators for correction. After the correction is completed, the system will automatically analyze the candidate's test ranking, pass rate and other data. This can reduce the workload of corporate staff and get test results faster.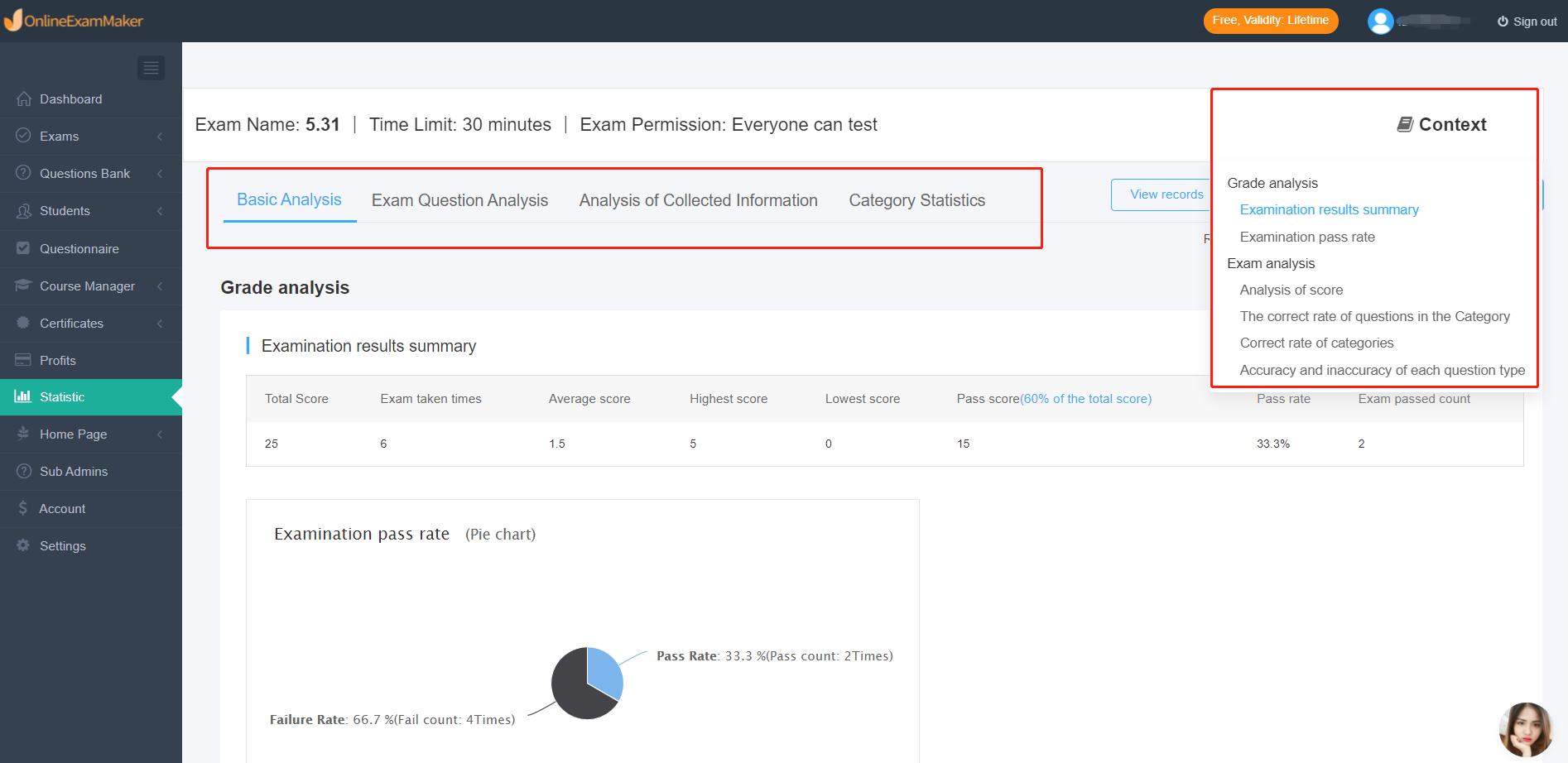 Paperless exam
Candidates don't need to answer on paper if enterprise uses Online Exam Maker to carry out online exams. So that it can avoid the test questions from being leaked during the printing process. This way can also saves resources and avoids the use of large amounts of paper.
Online Exam Maker is not only used by schools to create online exams to assess students, but also used by more and more organizations for staff assessment and recruitment. In addition, Online Exam Maker also has the function of preventing cheating and quickly creating test papers. If you are also interested in the online exam system, please click the "Sign up" button at the top right of the page to try it for free.