Have you ever thought that uploading an image for the exam you have formed is kind of troubling? Besides, you need to consider the matching whether the cover is suit for the exam theme. And the images may be really blurry.
That's actually a time-consuming work to search for an appropriate image of high definition.
Online Exam Maker has been equipped an Image Library in high definition for different industries, such as company, finance, medicine, education and others for you to choose!
So, how to set an attractive exam cover in our online exam system?
Step 1: Sign in and enter to the Exam list:
Step 2: Choose the exam which you want to change the cover. Just one click to the image of the exam: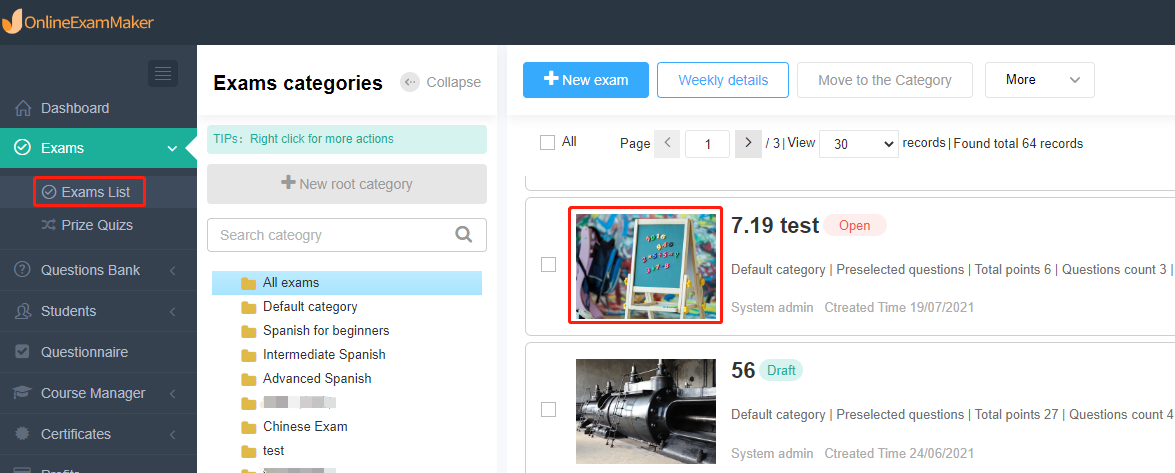 Step 3: Move your cursor to the cover, and then click the [choose image]: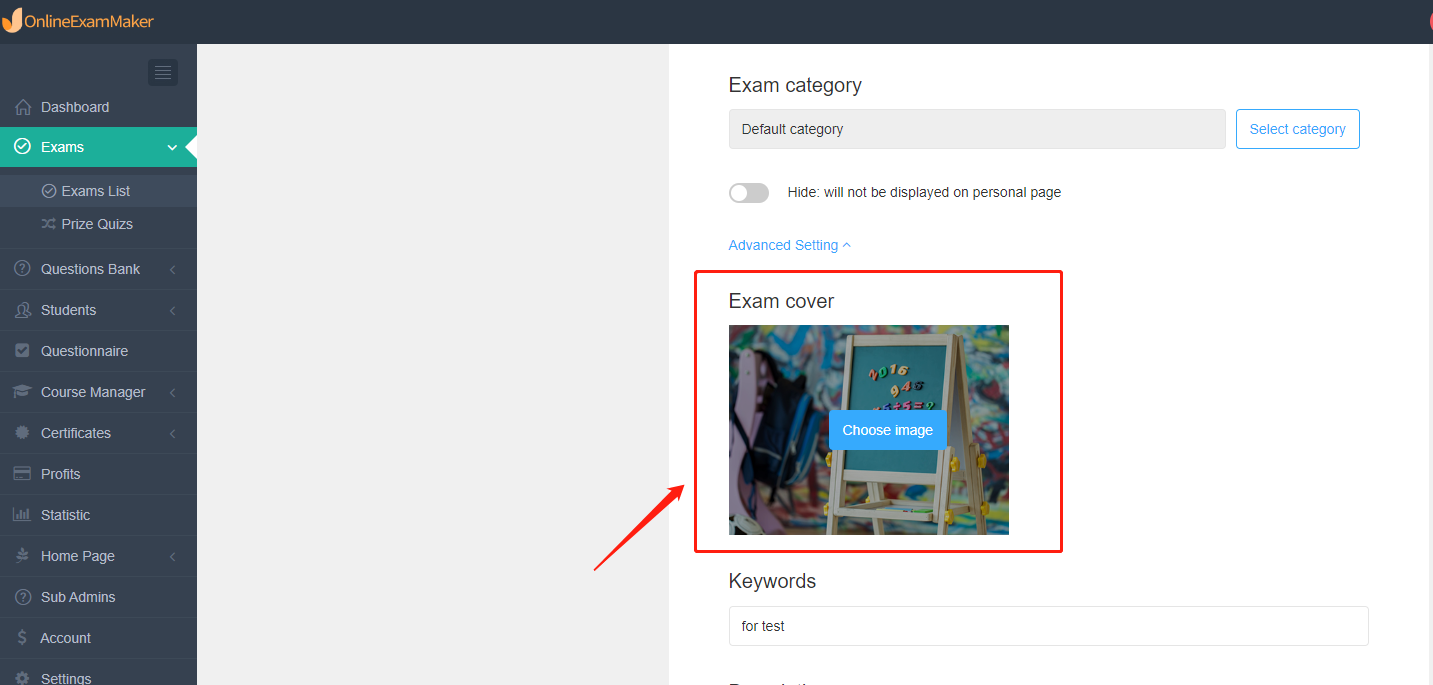 Step 4: You can begin to choose the image you want from the Image Library we provide, or you can just upload the images you like. Remember to click the [save] when you finish.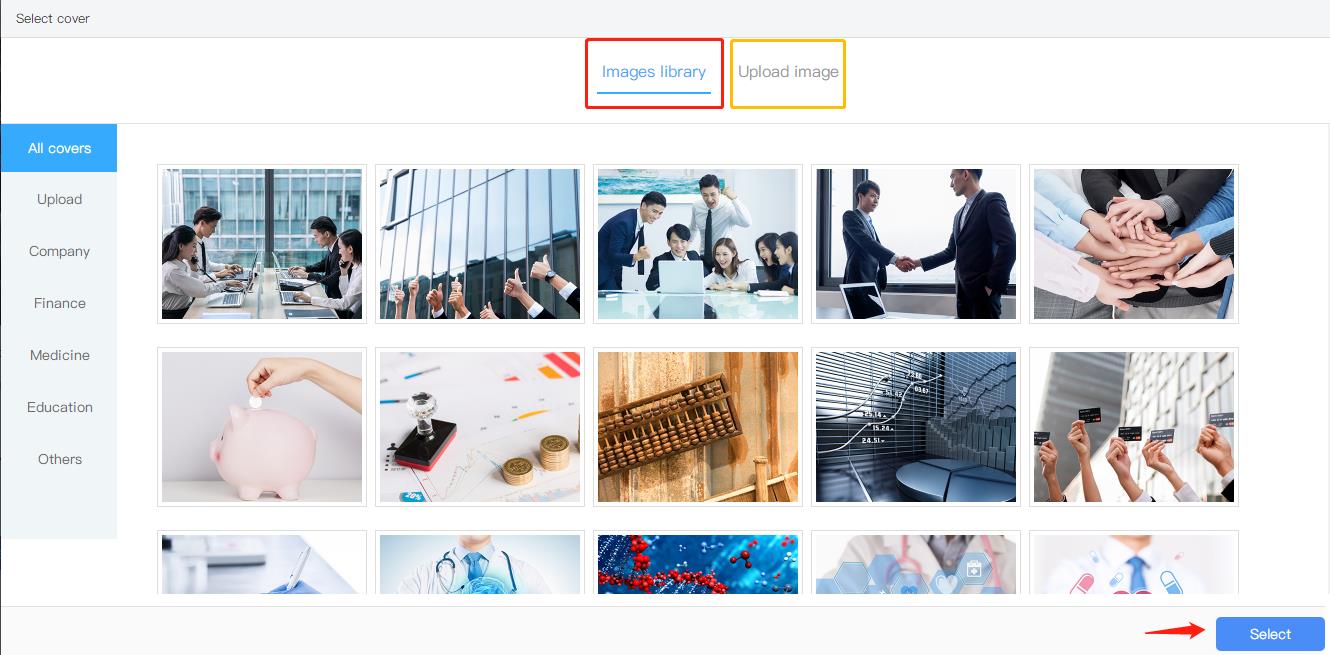 Step 5: See, we have succeeded in resetting a new cover.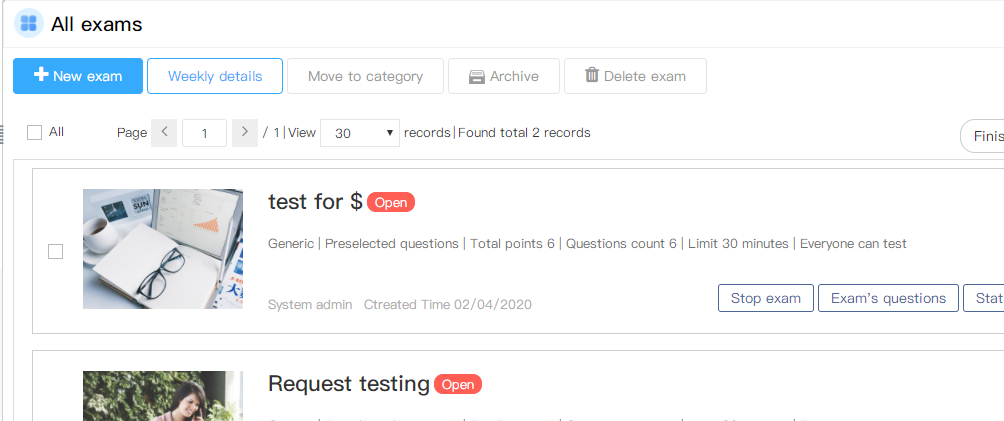 Click here you can find detailed tutorials. If you still have question about the operation, please feel free to contact us.