Assessment Software helps instructors to create and manage tests for students through digital devices such as smartphones, tablets, laptops, and computers. These kinds of software rearrange the process of delivering exams, grading student answers, and analyzing results more quickly and efficiently.
Many educational institutions and teachers commonly use assessment software because of how innovative and competent it is to deliver tests and quizzes to students. You can type the test questions on the platform interface or choose from the pre-made questions provided by the platform software and give them to the student online. The system will automatically assess and grade your student's answers after each student finishes the test. Not only that, but some assessment software is also used for real-time monitoring of students' mastery of the lesson or instructional material. It's like we're in the prime of our technology!
And another good thing about assessment software is that they are everywhere on the internet! The only thing you only need to worry about is choosing the perfect one that fits your style of teaching. But worry no more! We got you covered.
Here are the top 5 online student assessment software for teachers that you need to check out!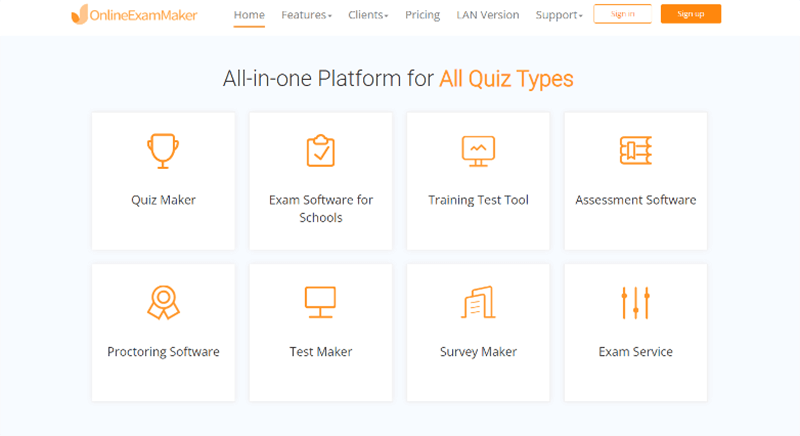 Online Exam Maker is an all-in-one assessment software for teachers and everyone! It's perfect for instructors, trainers, coaches, and individuals who want to self-study independently.
Online Exam Maker is an online exam system that helps teachers, HR managers, and small businesses create online exams and quizzes. The software provides powerful functions and features, such as auto grading, bulk import questions, AI-Based anti-cheating technology, remote proctoring, and an online learning management system.
What's impressive about Online Exam Maker is that it is a platform where you can create, market, and even sell online exams and courses that you made! They have many unique features perfect for teachers and instructors, all free!
Features
Question Point: Allows the user to pre-assign specific points to a question. The score of objective questions will then be automatically calculated after the student completes the exam.
Randomization & Shuffling: This feature randomizes the order of the questions to ensure the exam takers or the students don't get the same questions.
Exam Schedule: One of the unique features offered by Online exam makers is how you can schedule an exam. Determine the exam access date and time, prepare it, and you are good to go.
Candidate Interface Language: This allows defining the interface language of the online exam system to be used in the user interfaces throughout the assessment process.
Instant Feedback: Instantly display the feedback for correct or incorrect answers.
The Online Exam Maker Assessment Software is:
• User-friendly Interface & Simple-to-use
• Multiple Interactive Question Types
• No Installation Required
• Remote Invigilation & Anti-cheating Functions
• Scoring & Grading Automated
• Insightful Reports & Analysis
Pricing
Online Exam Maker gas is free for everyone who wants to try it out first. And upgrade your acc for additional features will only cost as low as $17 per month or $204 annually up to $55 monthly or $660 yearly.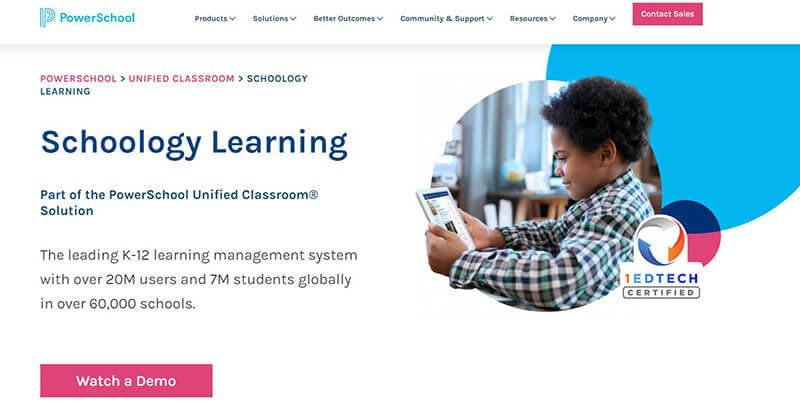 Schoology is an overall content management and assessment software that helps educators and learners communicate effectively about classroom matters via the internet.
Schoology is also known for its incredible features that help simplifies the learning experience for both the instructor and the students that are 100% free. These features are seamlessly created as an efficient learning management system and other valuable features.
Features
• Content Sharing
• Collaboration
• Assessment Management
• Functionality
• Integration
• Real-time Chat
• Parent Portal
Pricing
Schoology offers a free plan for students and educators worldwide. They only provide custom Pricing for their software.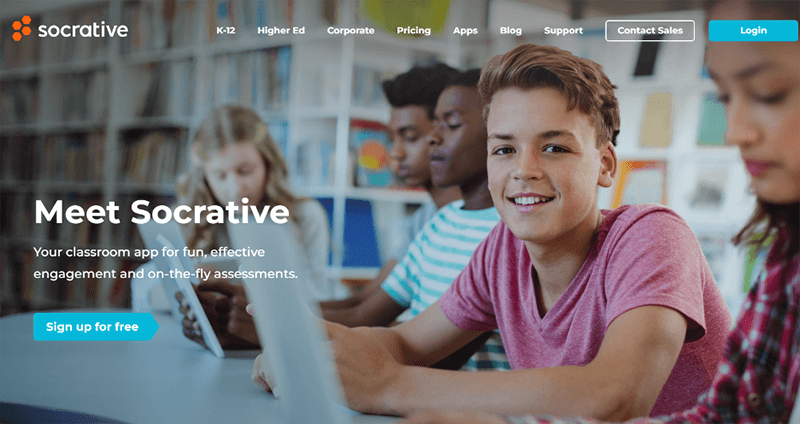 Socrative is a known assessment tool used by teachers, educators, and professionals. It is an assessment software where you can instantly create exams, grades, and assessments. It also guarantees immediate feedback from quizzes, exams, and class counts. Which helps assess students' performance.
Socrative offers an efficient way to monitor and evaluate learning while delivering fun and engaging interactions for the learners, which is perfect for instructors or educators.
It is an easy-to-use and teacher-recommended tool for engaging assessment because it helps the students visualize their progress at learning speed.
Additionally, Socrative also offers valuable features that include:
• Activities
• Quizzes
• Reporting
• Rooms
• Space Race
• Results
• Student Experience
Pricing
Socrative offers a free-forever subscription accessible to everyone and premium plans that provide additional features and flexibility to manage formative and summative assessments. Socrative Pro starts from as low as $89.99USD/year to access more features, including unlimited quiz creation, launching multiple activities, managing up to 20 private or public rooms, and more.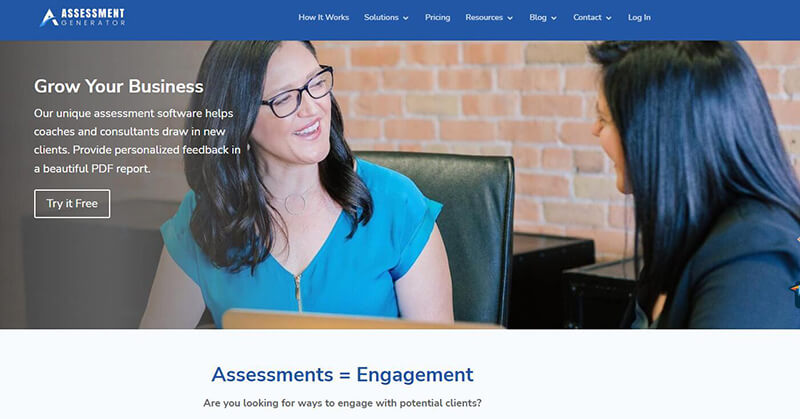 To create attractive, mobile-friendly surveys and assessments that provide automated scoring and feedback efficiently, use Assessment Generator.
Assessment Generator is known for its customizable assessments. You can customize it with your colors of choice or even include your brand logo. You can also provide customized feedback on-screen, by email, or as a PDF and optionally score in multiple categories.
Features
• Use your branding, colors, and logos
• Integrate with your CRM or List Manager
• Score in multiple categories
• Deliver customized feedback based on the score
• Custom Solutions
• Free Email Support
Pricing
Assessment Generator offers a free 14-day trial – No credit card required! However, you need to subscribe to one of their premium versions to continue using your account.
The basic version costs $27 per month for three functional assessments.
The advanced version costs $39 per month for six available assessments.
The private Label version costs $67 per month for ten practical assessments Contact Assessment Generator for Enterprise plan Pricing.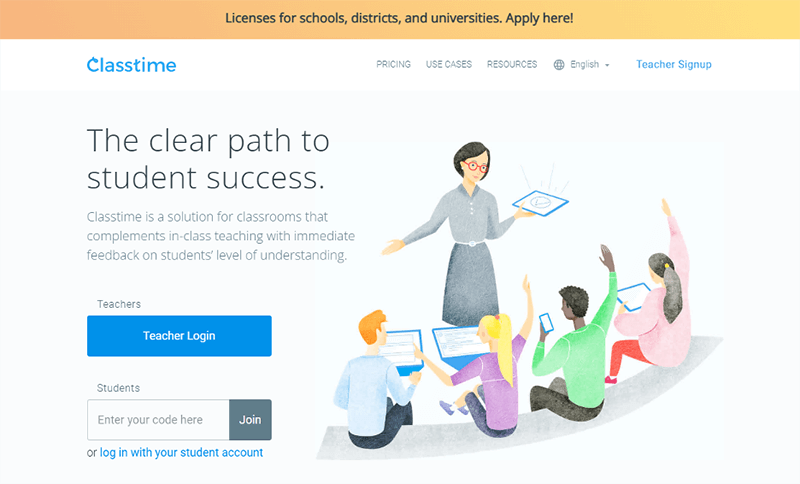 Classtime is a flexible online assessment software where you can create exams. You can use nine different question types, an extensive public library, time limits, instant, data-based feedback, advanced scheduling, analytics, anti-cheating features, and real-time grading.
Core Features
• Real-time class analytics
• Feature enabled
• All nine question types
• Feature enabled
• Unlimited questions & sessions
• Feature enabled
• Complete Session Reports (PDF)
• Feature enabled
• Access to 50,000+ free questions
• Feature enabled
• Anti-cheating
Pricing
Classtime offers a basic account for free, but access to the premium features will only cost you $9.00 monthly per educator account.