In fact, online proctoring is the process of an invigilator supervising candidate's exam on the other side of the screen. What candidates need to understand is that the reason why the test organizer conducts online proctoring exams is to prevent cheating during the online exam. Online exam systems with intelligent anti-cheating functions such as Online Exam Maker can help test organizers effectively prevent cheating during the exam. For candidates, the following need to be kept in mind when taking online proctoring exam.
Don't cheat
Don't let others take the test for you. Because before entering the exam, the administrator can set up face recognition to verify the identity of candidates.Candidates who fail to pass facial recognition will not be able to enter the exam.
Don't switch screens when taking exam. There is the function of screen-switching limited in Online Exam Maker. When candidate switches the screen more than a limited number of times during the test, he or she will be considered cheating and their exam paper will be forced to submitted.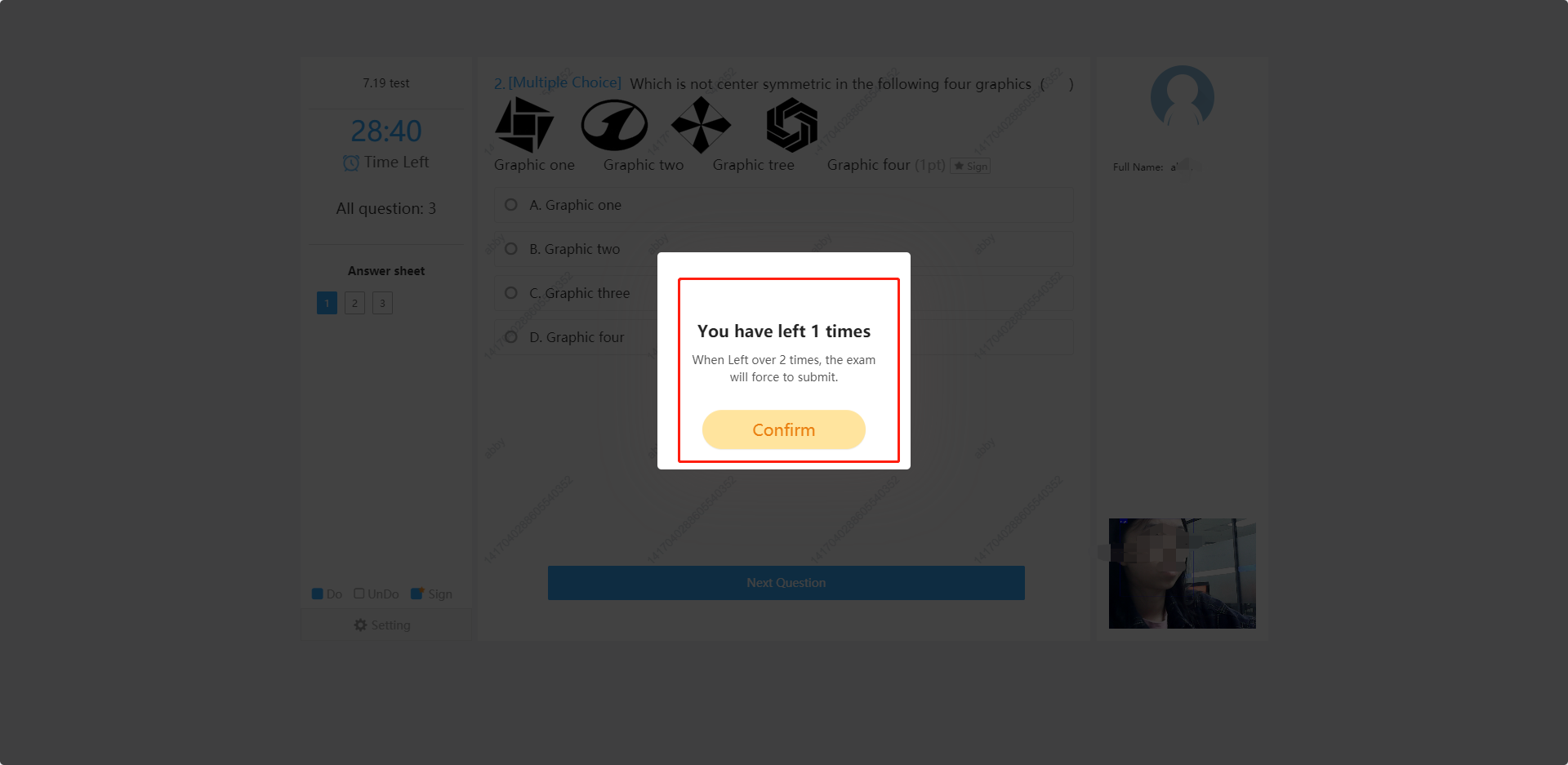 Don't search answers in the internet during online exam. Online Exam Maker supports full-screen exam. It means that candidates will complete the exam in full-screen mode, and when the exam is over, the full-screen mode will end.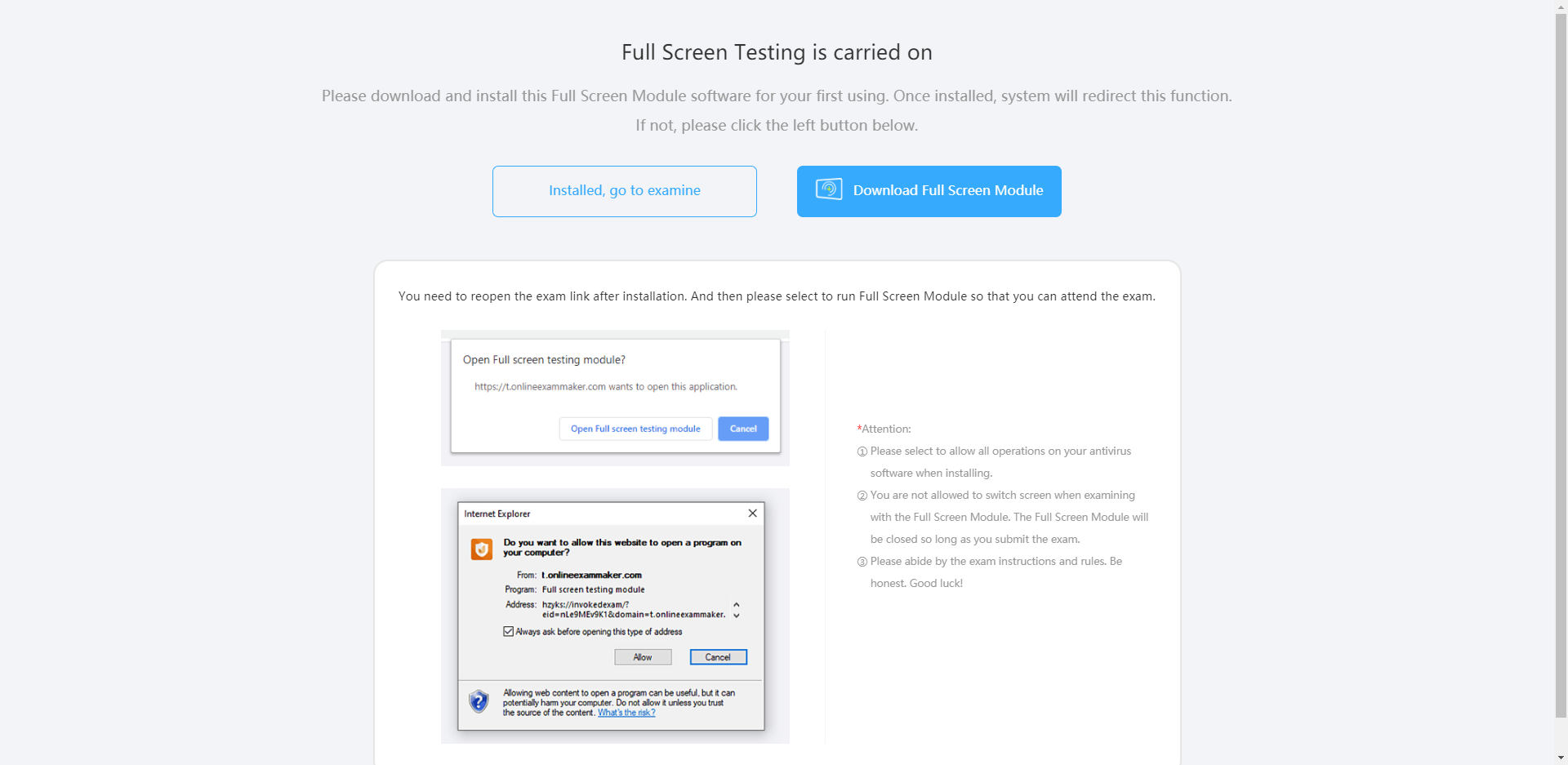 Prevent misjudgment
In addition, the following points should be paid more attention. If you do not pay attention to the following points, even if the test taker has no idea of cheating, it is easy to be judged as cheating by the system.
Keep the test environment well-lit to avoid being judged as cheating because the system cannot detect faces in dim light.
During the exam, candidates should avoid others from entering the invigilation screen.
During the exam, candidates should maintain the normal posture for the exam, and don't have the suspected behaviors of cheating.
With the development of online exams and online exam systems, online proctoring exams are more and more common. Please click the "Sign up" button at the top right of the page to experience online proctored exam of Online Exam Maker.