Error collection is the learing tool for each student. Because it can not only record the wrong questions, but also become one of the materials for students to review. The process of sorting out the error collection is actually a process of students rethinking and relearning knowledge about the wrong questions.
Many students write down their wrong questions in the notebook to be the error collection. However, this method will take a lot of time and energy, and it is also very troublesome when students want to review the wrong questions again. In the era of rapid technological development, error collection of the online exam system can help students solve this problem well. Let's take a look at the useful functions of the error collection in the Online Exam Maker.
Automatically collect wrong questions
When the test is over, Online Exam Maker will automatically collect the test takers' wrong questions, so that test takers can view the wrong questionsas long as they log in to the test taker's system. In the questions with analysis, candidates can check the knowledge points of the analysis to figure out the error by themselves when viewing the wrong question.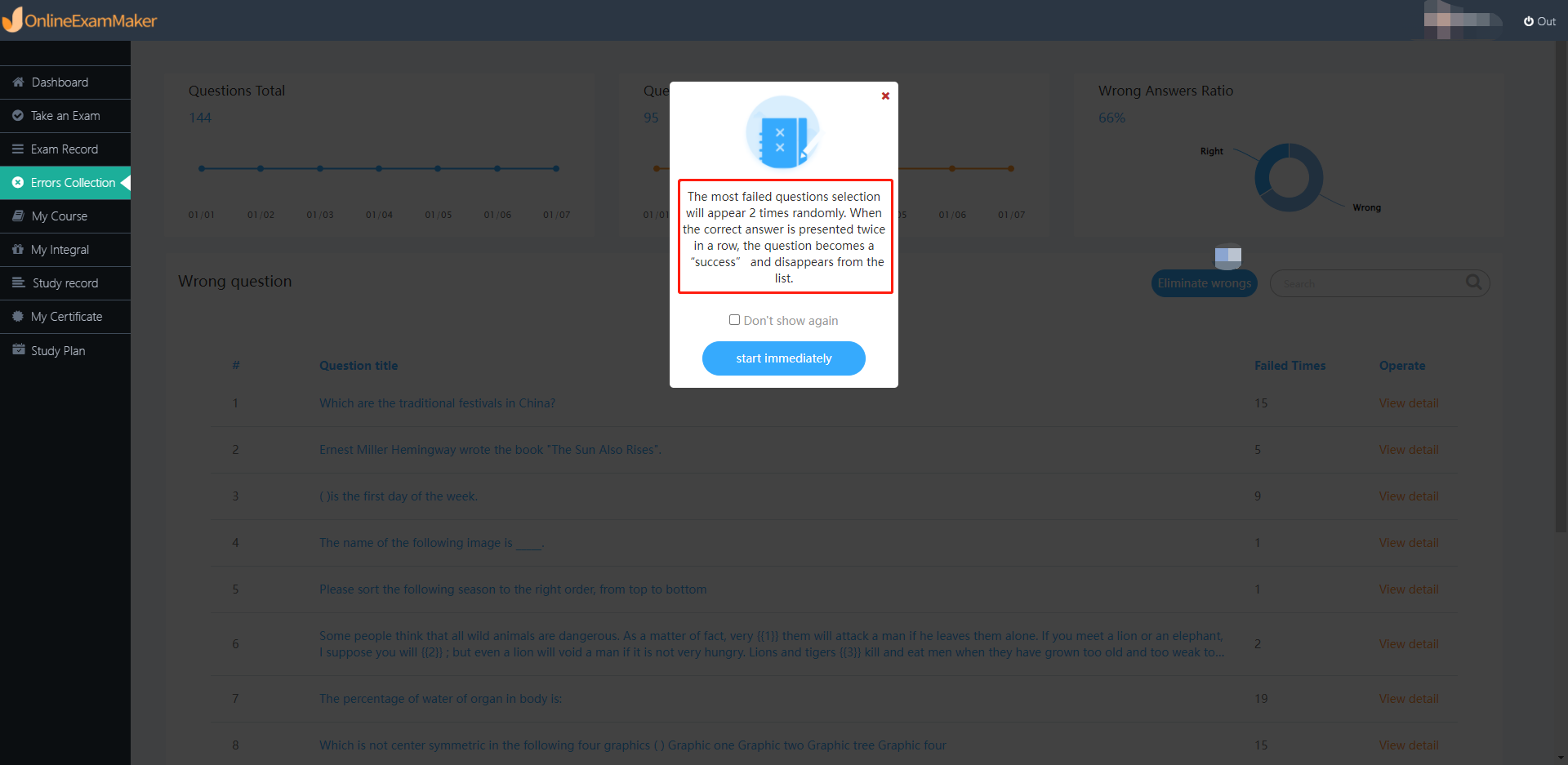 Practice repeatedly
Candidates can practice the questions in the system. The system will randomly select questions for candidates to practice. When a wrong question is answered twice correctly, it will disappear.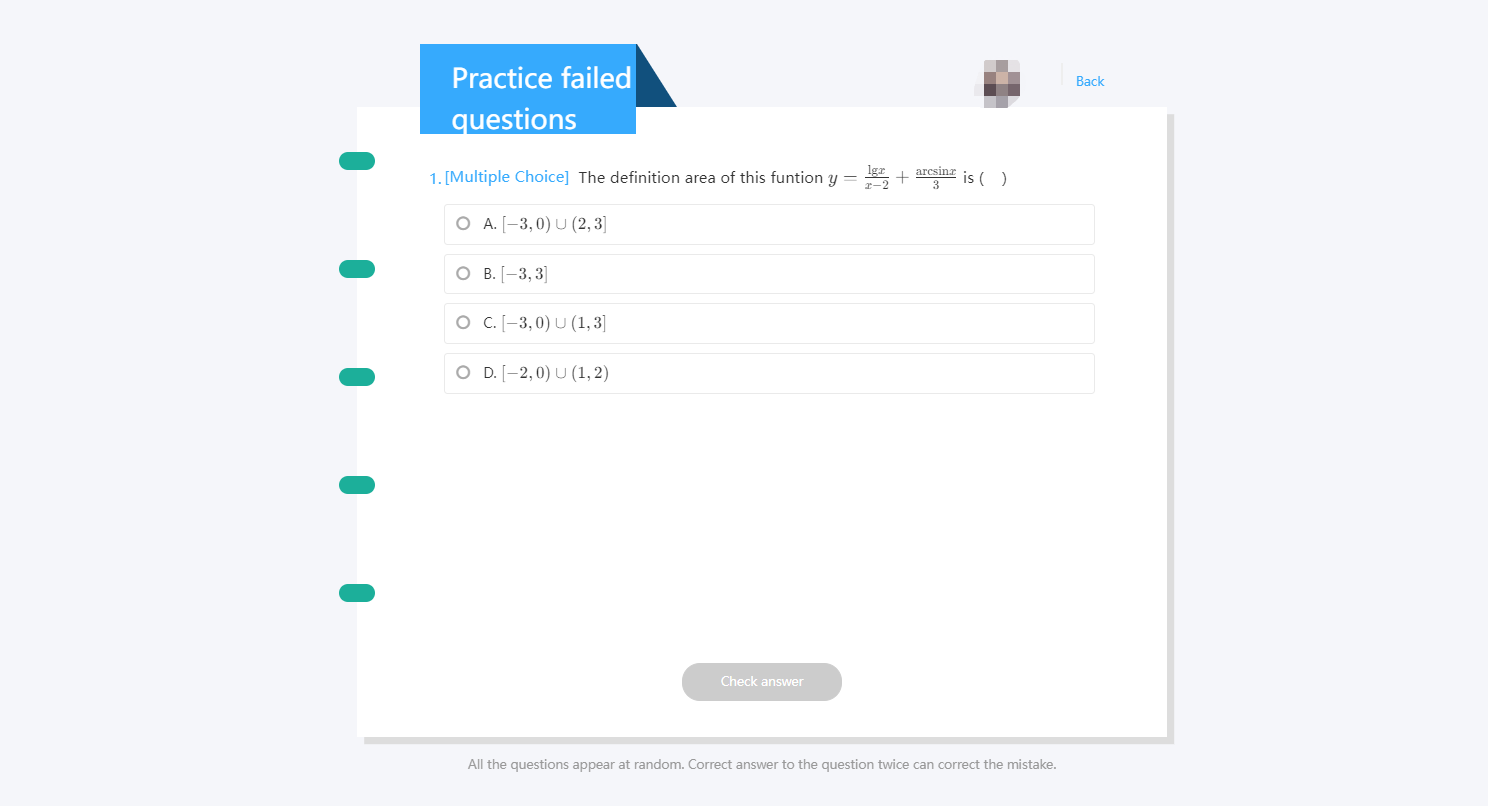 View data
Candidates can view the number of wrong questions and the rate of wrong questions in the system according to the date. This part of the data can reflect the student's mastery of knowledge in the overall situation.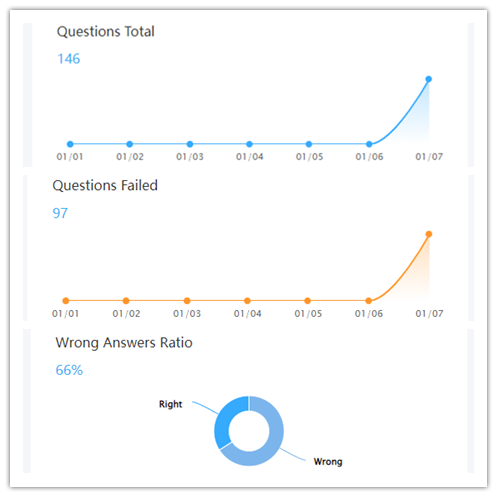 As a practical function of the test takers in the online exam system, the error collection can help the test takers to save time in the process of reviewing old knowledge. If you also want students to be able to improve their learning efficiency, please click the "Sign up" button at the top right to conduct online exams for students.