At present, all schools, enterprises and other institutions that conduct examinations use the examination system. In addition to the SaaS version, the online version of the test system, users can use it without downloading software, and the local area network version, which users can install on a local or cloud server. However, for most users, is it necessary to install the LAN version quiz maker?
What is the quiz maker of LAN version?
It allows users to install the entire examination system in the local area network, including on premise and on cloud. Only those who use the internal network can use it, the external network cannot be used.
What are its advantages?
Users can install the quiz maker in the local area network according to their needs, and all the test data will be saved in the user's server, which is conducive to ensuring the user's data security.
LAN version exam system can only be used within a local area network, its use is not affected by the Internet.
Practical LAN version quiz maker recommended
As a professional online examination system supplier, Online Exam Maker not only provides SaaS version exam system, but also LAN version which can meet user needs and is worthy of recommendation. Its simple operation and complete functions can even make new users to master its operation in a short period of time.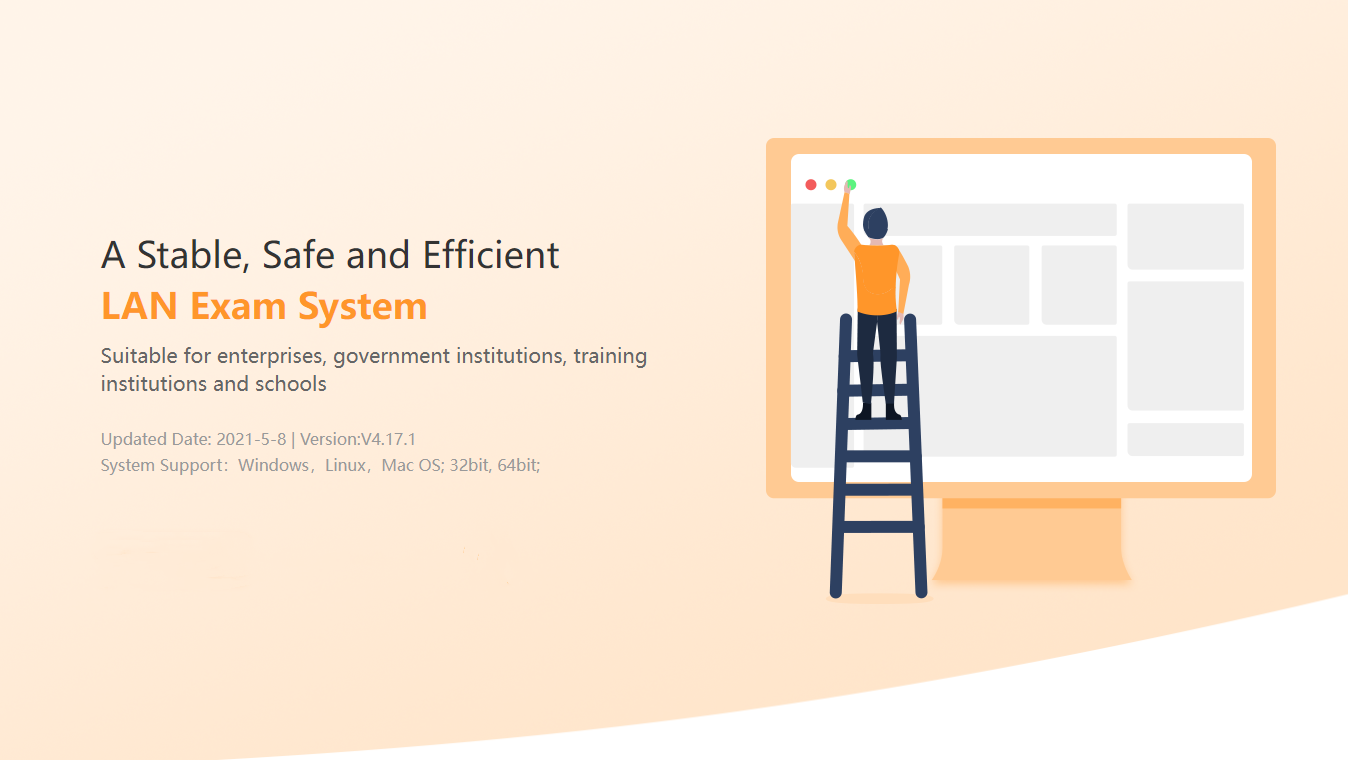 Large capacity question bank.The test system can store a large number of test questions, which is very beneficial for users to manage and save test questions.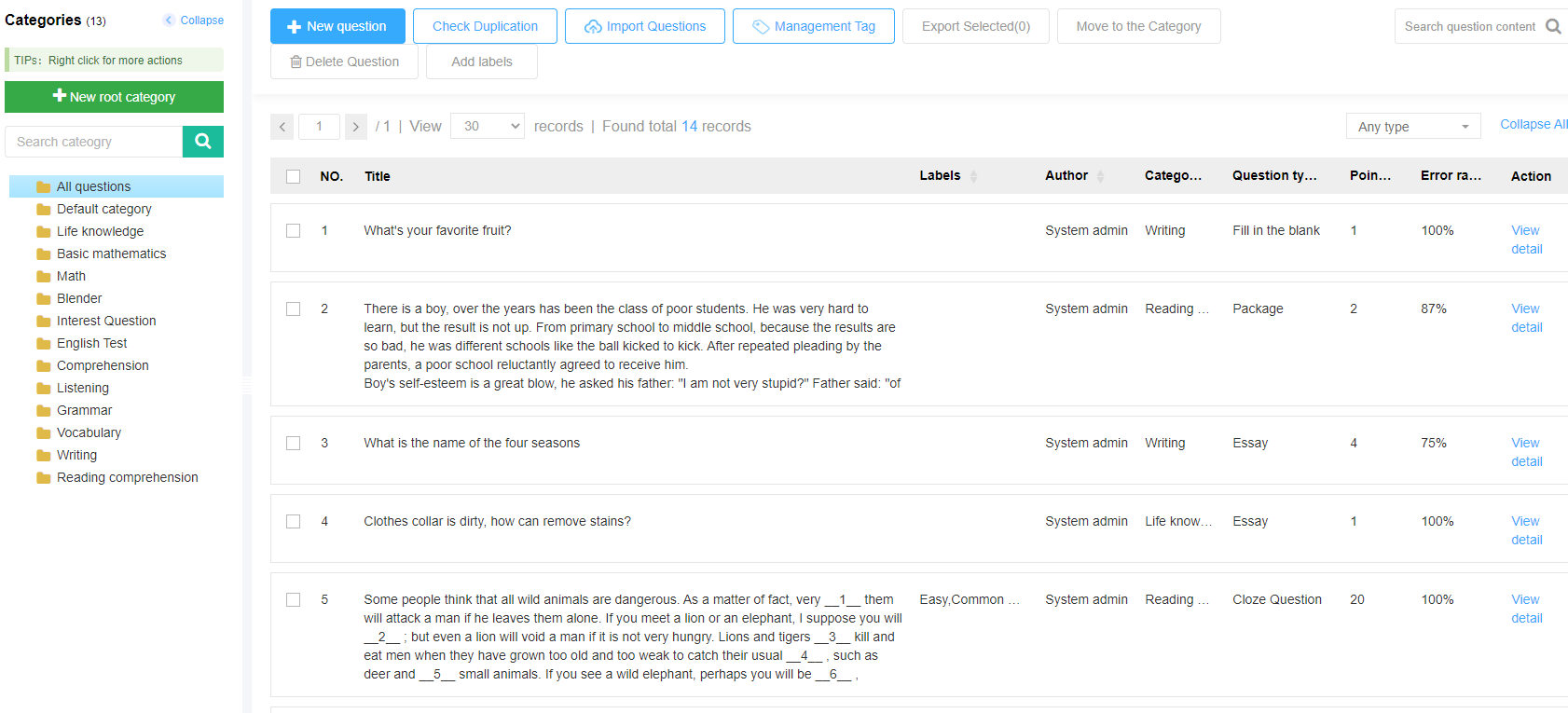 Candidate management. In Online Exam Maker, users can manage candidates' information according to different groups, which can reduce the time for administrators to process a large number of candidates' information.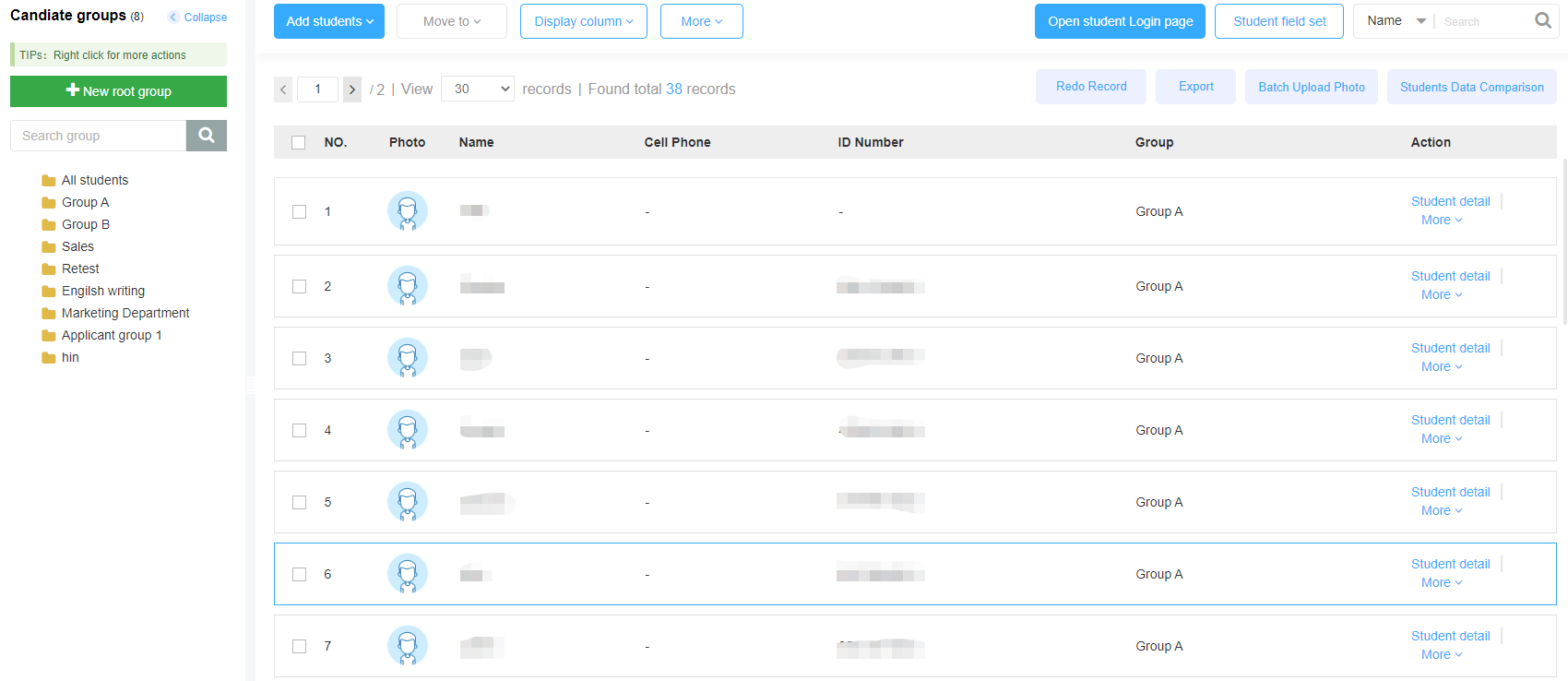 LAN version of Online Exam Maker can be purchased once and used for life. Users can upgrade the updated version for free.
Personalized setting. Users can set the logo and domain name of the system by themselves, and create their own personalized homepage.
A variety of anti-cheating functions in the test to ensure the fairness of the test.
After the test, the system can automatically correct the test papers and generate the test taker's report.The system administrator can also export the test data, which not only reduces the manual input, but the administrator can also grasp the learning effect of the test taker through the analyzed data.
The LAN version of quiz maker is still very practical for some users. If you also need candidates to take the test through LAN exam maker, please download it for free trial from the website of Online Exam Maker.