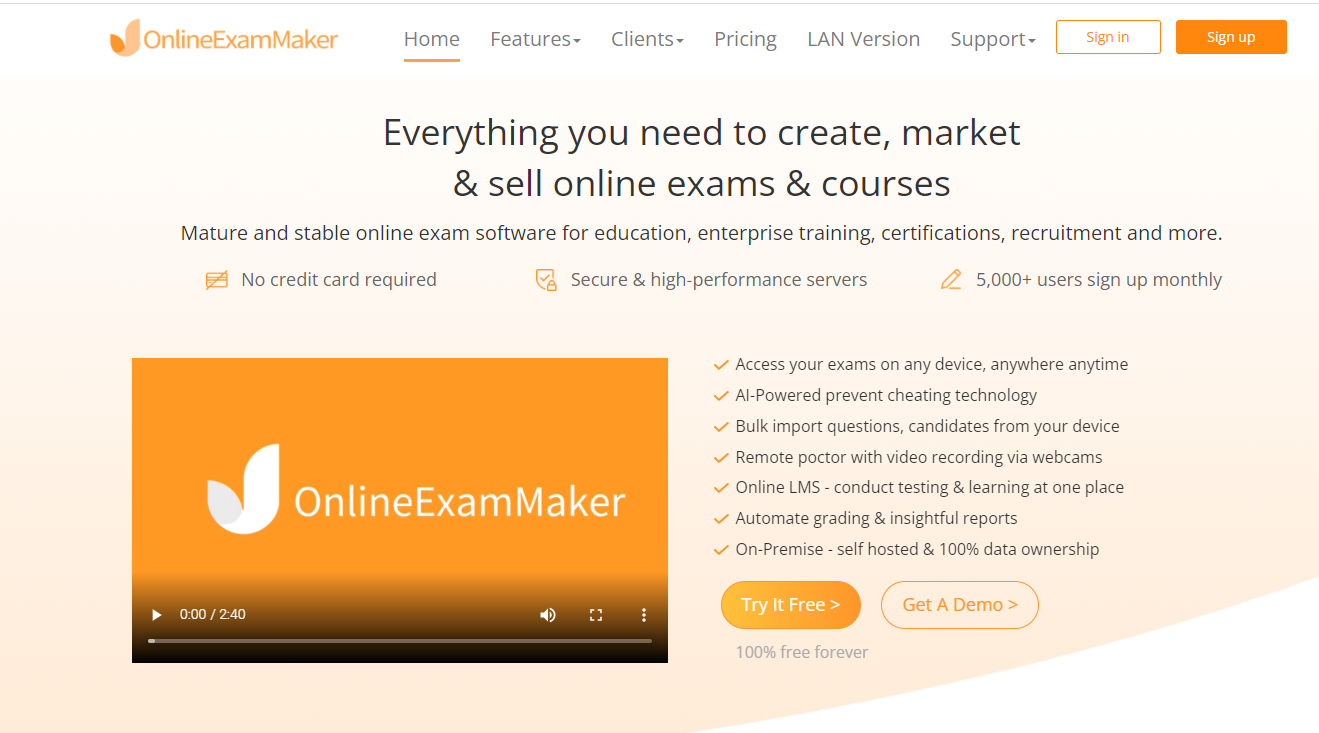 Cheating needs to be paid more attention in online or offline exams. There are various methods for students to cheat. Using phone is difficult to be detected in online exam. As an online exam system supplier with rich experience in examination services, Online Exam Maker can effectively deal with various cheating behaviors of candidates in online examinations.
How to catch students cheating on online exams?
Online proctoring.Exam organizer can monitor test takers' exam behavior online in Online Exam Maker. Invigilators can monitor candidates' exam behaviors in real time through the computer screen, and all candidates' exam behaviors will be clearly observed. If a large-scale exam proctoring is required, the super administrator can arrange multiple sub-administrators to participate in the proctoring. If candidate is suspected of cheating, admin can send a cheating warning to he/she, or even compulsorily submit his/her examination paper.
Intelligent anti-cheating detection.Candidates keep their heads down when using their phones during the exam. In order to detect this kind of cheating behavior of candidates, the test organizer can enable the intelligent anti-cheating detection in Online Exam Maker before exam. During the test process, online exam system will automatically detect the test taker's test behavior. If the candidate is suspected of cheating, such as bowing head, looking around, etc. the examination system will automatically send a cheating warning to the candidate.
How to prevent candidates from cheating by using their phones in online exam?
Set the answer time for each question.In order to prevent candidates from using their mobile phones to find answers during the exam, the administrator can set the answering time for each question. Candidates need to answer the questions within the time limit. When the time limit is exceeded, the test questions will be skipped automatically.
Prevent switching screens. Candidates who do not operate the examination system for a long time will be regarded as switching screens. When the number of switching screens exceeds the limit, the examination system will compulsorily submit the examination papers of the candidates.
The problem of preventing candidates from using mobile phones during the exam deserves the attention of exam organizers. If you also need an exam system that can effectively prevent candidates from cheating, please click the "Sign up" button at the top right of the page to experience the exam functions in Online Exam Maker for free.