With the more mature development of online exam system, many enterprises, schools and institutions will carry out online examinations. Therefore, there are more and more large-scale online exams. However, the management of a large amount of candidate information is troublesome for the test organizer. So how to use the test system to manage candidates' information?
Import candidate information
Before the exam, the system administrator can import candidate information in batches. Online Exam Maker provides users with a batch import template, users can use this template to upload candidate information in batches. In addition, administrators can also assign candidates to different groups, so that corresponding test papers can be created according to different groups of candidates.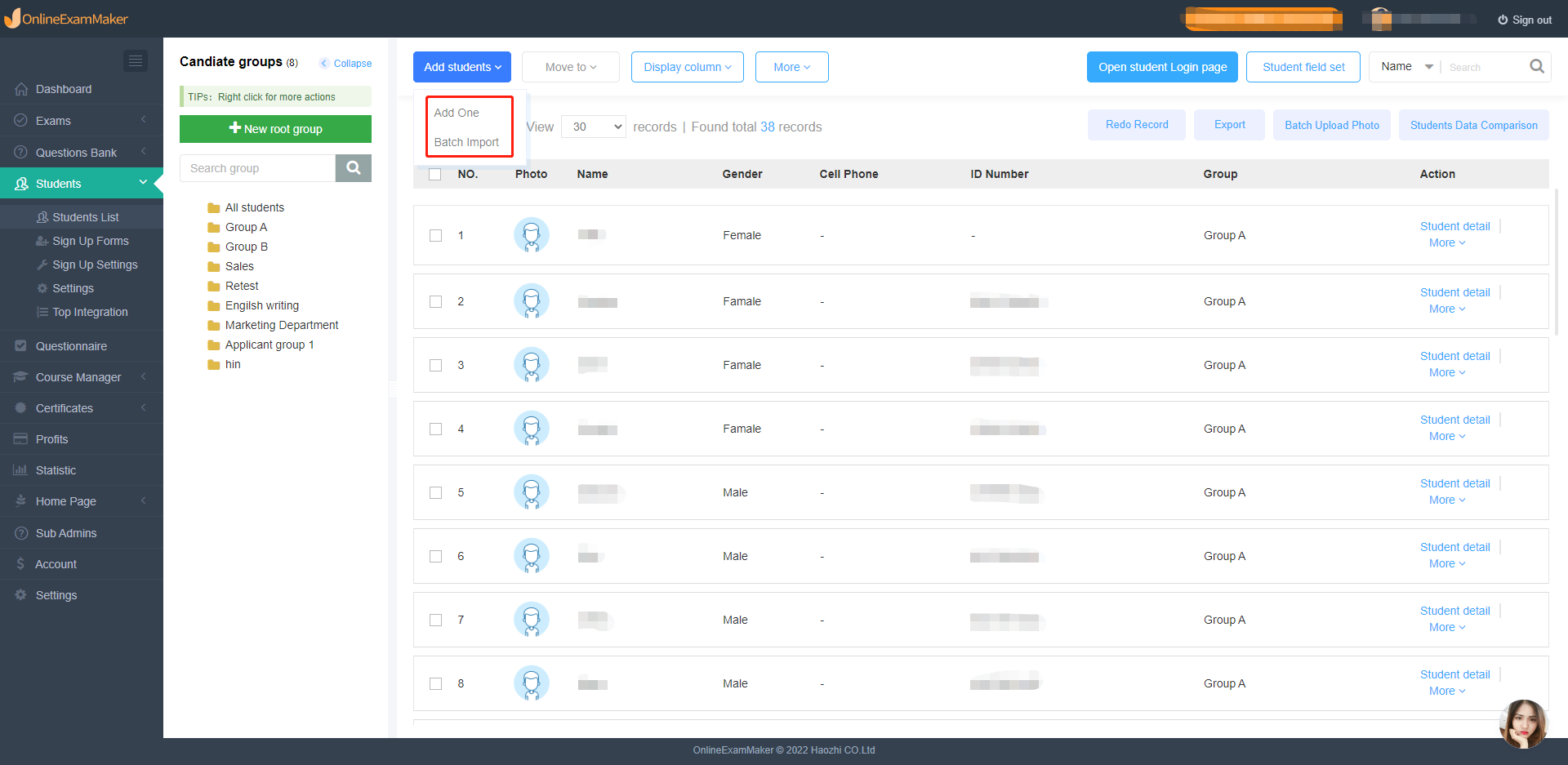 After all the candidates' information has been uploaded to the system, the administrator can set the candidates' login methods. Information such as name, email address, ID Number and other information can be used as login fields. A person has only one account to prevent multiple logins to the same candidate account.
Sub-administrator
For online exams with a large number of candidates, multiple people are required to assist in order to conduct the exam smoothly. Online Exam Maker supports multiple administrators working together on exams.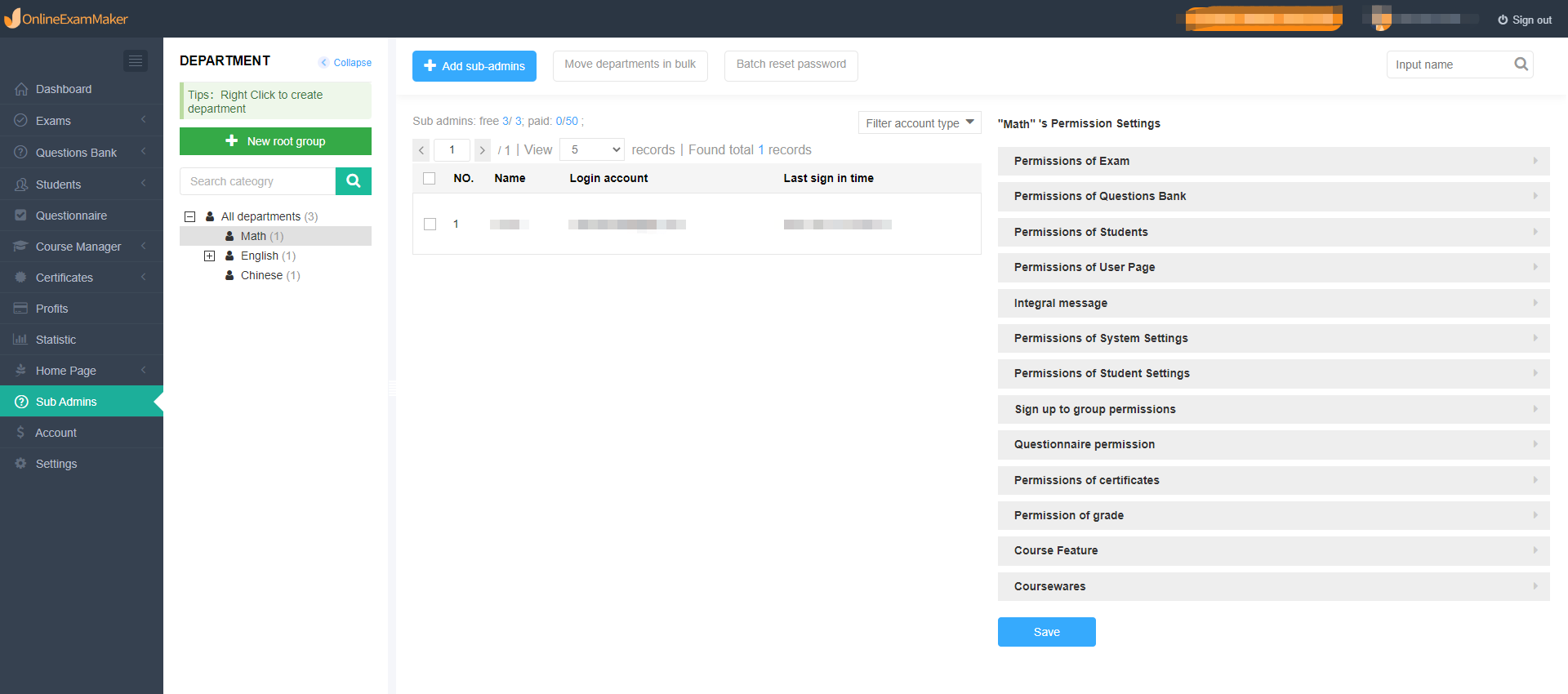 Candidates in different departments or grades can arrange different sub-administrators to manage, and super administrators can give them different management rights according to the functions of different sub-administrators.It will reduce the workload of individual sub-admins.
Sub-administrators can share public question banks and test papers with super-administrator. They can independently manage candidates, create questions, publish exams, mark papers, query results, view statistical analysis, etc.
Candidates self-register for the exam
In addition to importing candidates' information in batches, the administrator can also create a registration form for candidates to register by themselves. All candidate information will be collected into the system according to different categories.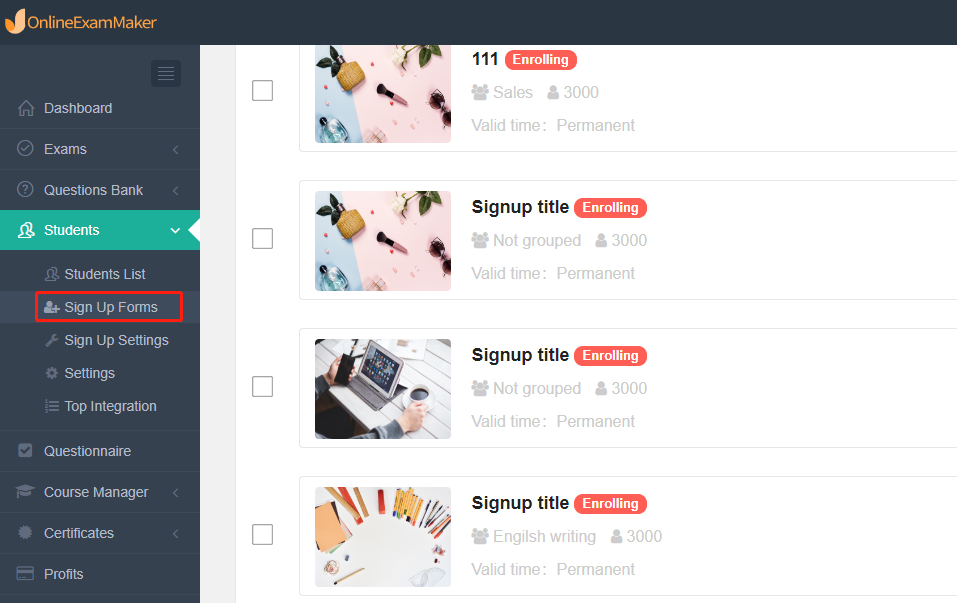 The collection of candidate information is a tedious task, which is prone to errors when faced with a large number of candidates. The intelligent information management of candidates in the online exam system can reduce the error rate. If you also need to conduct a large-scale online exam, please click the "Sign up" button at the top right of the page to get a free trial opportunity.