Due to the COVID-19, tremendous changes have taken place in the examination method. Paperless and mobile have become the main features. We will choose to organize online examinations. More and more schools and enterprises will choose to use online exam software to reduce costs and improve work efficiency. Of course, few users know how to choose online exam software, and there will be questions about "what deployment method should we use".
Today, OnlineExamMaker will come to popularize the different deployment methods of online exam software for you.
Generally speaking, we can choose the following two deployment methods of exam software:
The first one: SAAS based 
If we choose Saas-based online examination software, then we do not need to download any installation package, we only need to register on a specific website, and we can log in and use it after having an account. This type of deployment can save server hardware costs and the price is relatively low.
You can sign up an free account to try now.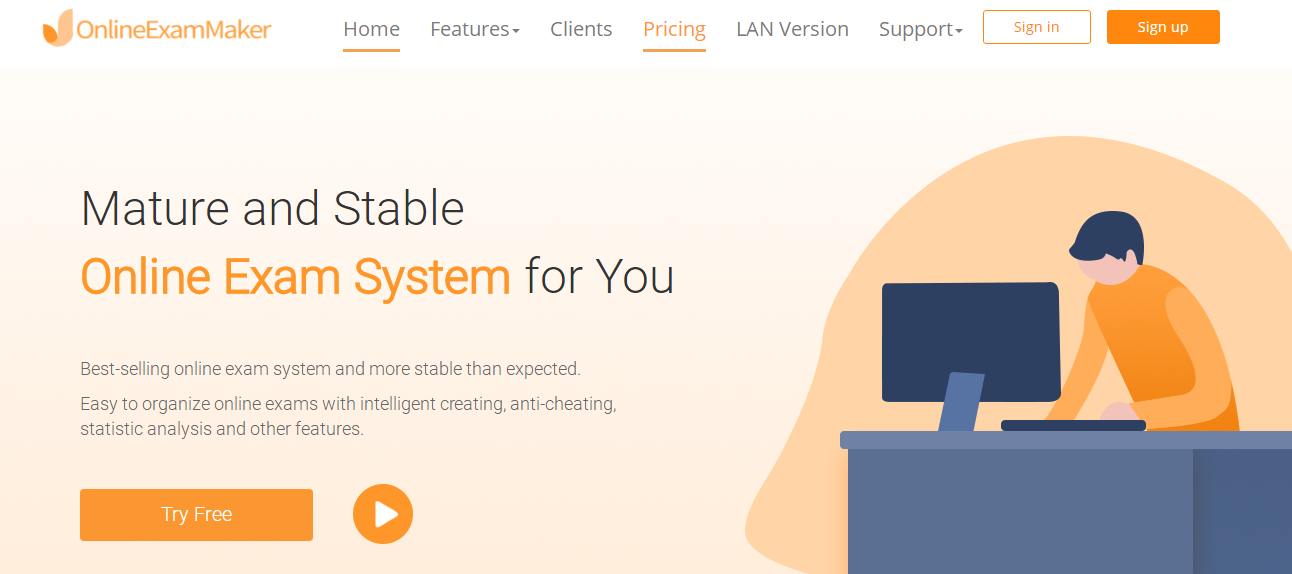 The second one: Private Deployment
If your company takes security very seriously, then we can choose to  online exam software with Private Deployment—LAN Exam software. Some companies paying more attention to data privacy will consider the data security issues of third-party platforms, so they want to store the data in their own databases. The Private Deployment is to connect the data to the company's internal server.
Compared with the SAAS based system, the cost of Private Deployment is relatively high, but it can be used permanently for a one-time payment.
You can download an free LAN Exam Maker to try as well.