Online proctoring has always been people's concern while organising an online exam. Particularly for schools and educational institutions, anti cheating is of great significance because the credibility of the exams is required. One of the most common concern is about candidates switching pages during the online exam to search for answers. So is there any way to prevent candidates from switching screen during an exam?
Actually, when it comes to this problem, online examination system can really help a lot through its anti-cheating features:  screen switching limit and the full screen mode. Let's see how the online examination system prevent candidates from switching pages during an exam.
Anti-Switching Screen Setting: Limit the times of screen switching
The anti-switching screen setting, as the name implies, is to prevent page switching, and users can limit the times of candidates switching screen.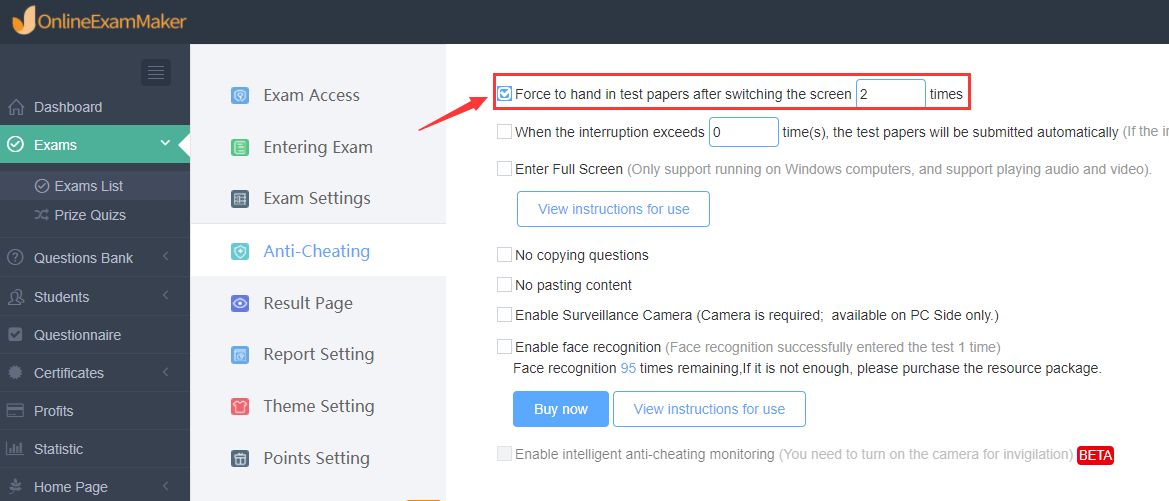 If the exam is taken on the computer, then the system would directly enter the full screen test mode;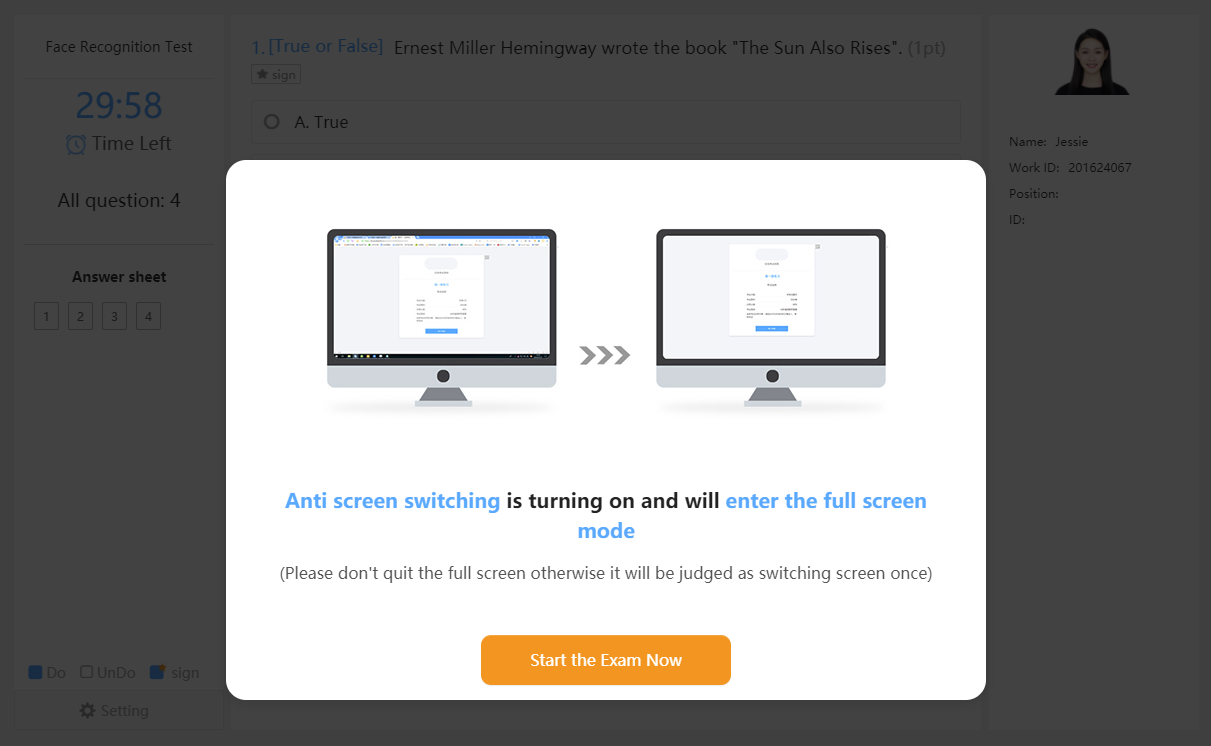 It would be considered as switching screen once, if the candidate exits the full screen, and a warning will be given by the system; when the limit of switching screen is reached, the candidate cannot continue the test and the system will automatically hand in the paper.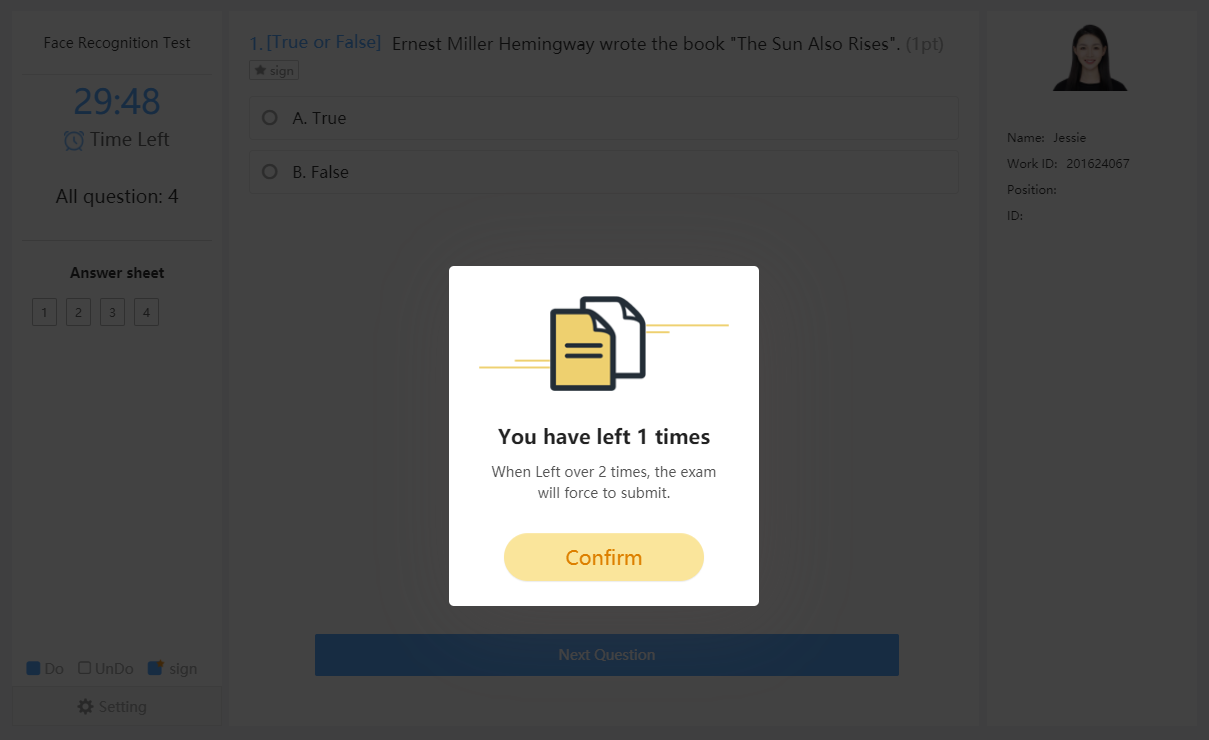 The Full Screen Mode: candidates can not switch the page
At present, there are not many online examination systems with the full screen mode function. Online Exam Maker is one of the systems that contains the function. Let's take a look at how it is used and its effect.
First, users needs to turn on the function of the full screen mode in the system;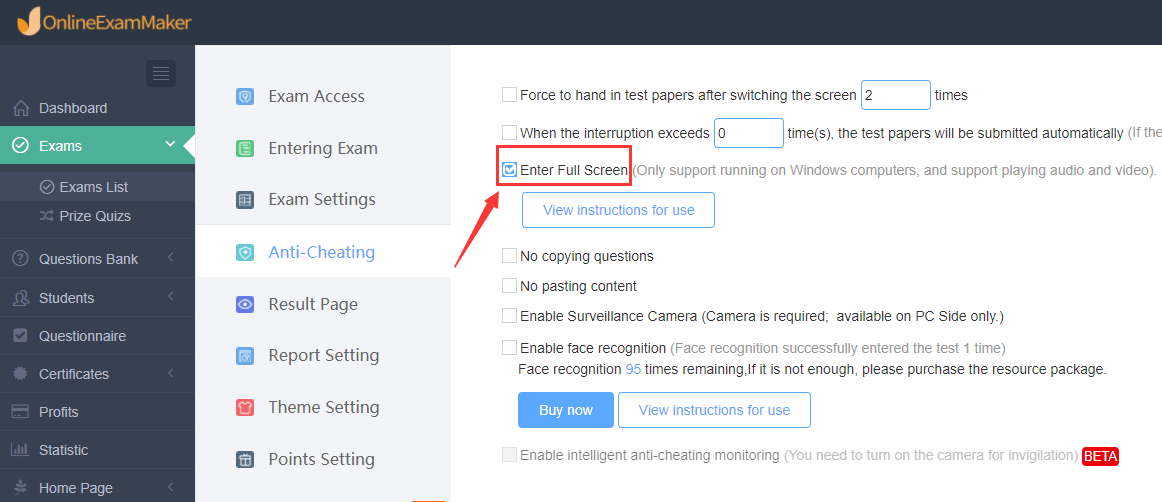 After completing the settings, users can share the link of the exam to the candidates. After clicking the link, candidates need to download the full screen module and install it on the computer. Candidates cannot take the exam without installing it.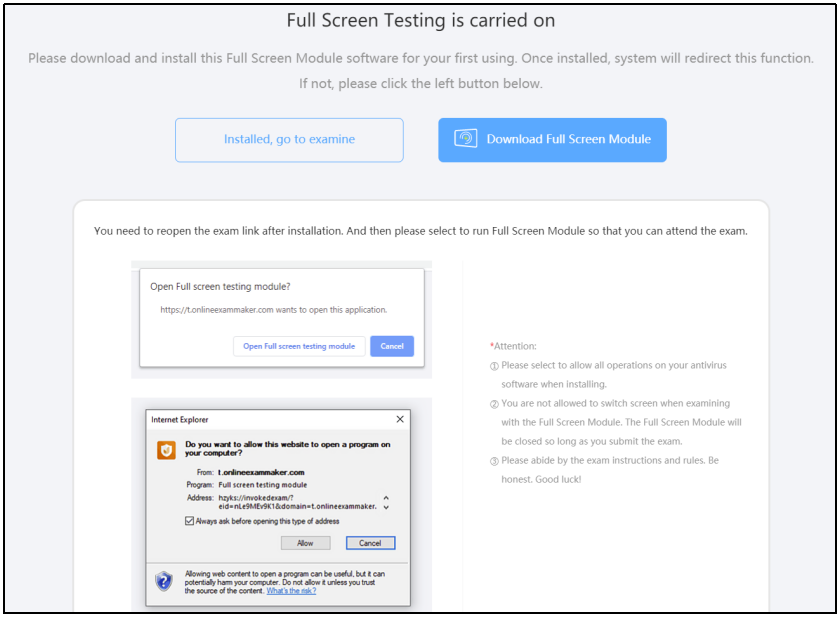 Re-enter the test after the installation of full screen module, the candidate's computer screen will only display the answer interface, and the candidate cannot exit the full screen mode before completing the test paper and handing in.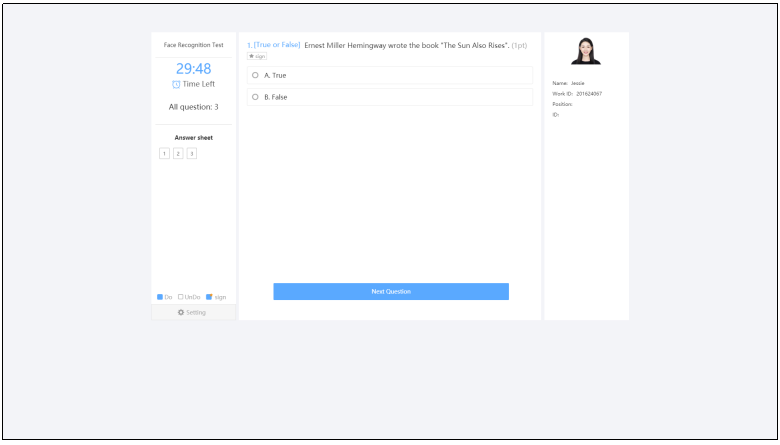 The advantages of the full screen mode function are mainly to prevent candidates from switching to other web pages to find answers, and at once, it can effectively prevent candidates from cheating through projection screens, remote connections, multiple screens, etc., and effectively prevent candidates from being distracted by other applications during the exam.
The above is how the online examination system prevents candidates from switching to other pages during the exam. You can have a free trial if you are interested in it.