In response to educational issues in the context of the pandemic, online exams have become one of the most commonly used exam methods in schools in many countries and regions. However, in the process of carrying out the test, problems such as data loss and test cheating that endanger the security of the test are common. As a developer of an online exam system, we believe that Online Exam Maker can help users who need to conduct online examinations to ensure the safety of exams.
Enable anti-cheating functions
Cheating during exam has a serious impact on the fairness of the exam. Online Exam Maker provides users with a safe and stable test platform. There are a few anti-cheating functions in it. Such as screen switching limited, full-screen exam which can keep candidates taking exam in the full screen mode, intelligent camera detection which can automatically detect candidates' cheating behaviors and so on. Strong anti-cheating features ensure the fairness of the exams.
Test progress saving after interruption
Due to the influence of the network and equipment, online exams are prone to disconnection or equipment failures, resulting in loss of test data. Using Online Exam Maker to conduct online exams, if candidates encounter a power failure during the exam, the system will automatically save the exam progress of candidates. Simply log back in to the system to take the exam.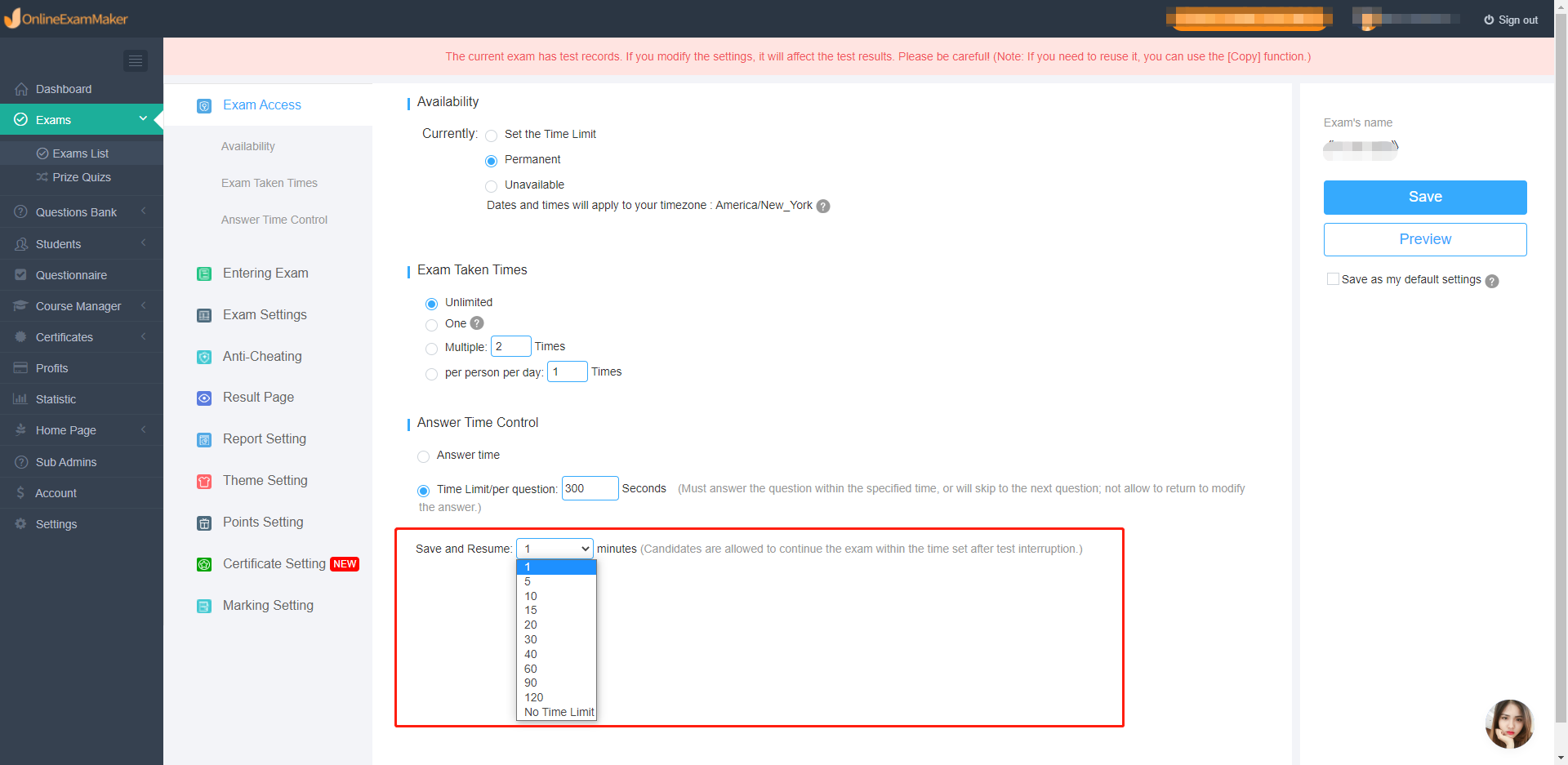 Data protection
Users who pay more attention to exam data are recommended to use LAN version of Online Exam Maker. Because all the test data will be saved to the user's server. For Saas version, our team will regularly back up the test data to ensure the safety of users' data.
As a mature online exam system, Online Exam Maker not only helps users hold multiple exams, but also ensures exam security. If you also want your online exam to be secure, click the "Sign up" button at the top right of the page can get a free trial opportunity.