Hiring a new staff or team member might be one of the handfuls of jobs in a company. But what if there is a tool that you can use to make your job easier? Well, we present you with a Pre-hire assessment software that can aid you in your work!
Thanks to technology, online assessment has been booming because of the convenience it brings to the company and a way for the hiring staff to make better decisions. They give online exams and a proper assessment so the task can be done remotely. Other features as well are available depending on the software that you use.
With much pre-hire assessment software available, picking the right one can be a hit or miss. So we save you time and research, and we got you 8 of the best online pre-hire assessment software for remote recruitment for you and your company.
Just to let you know
Sign up for a free OnlineExamMaker account to create an interactive online quiz in minutes – automatic grading & mobile friendly.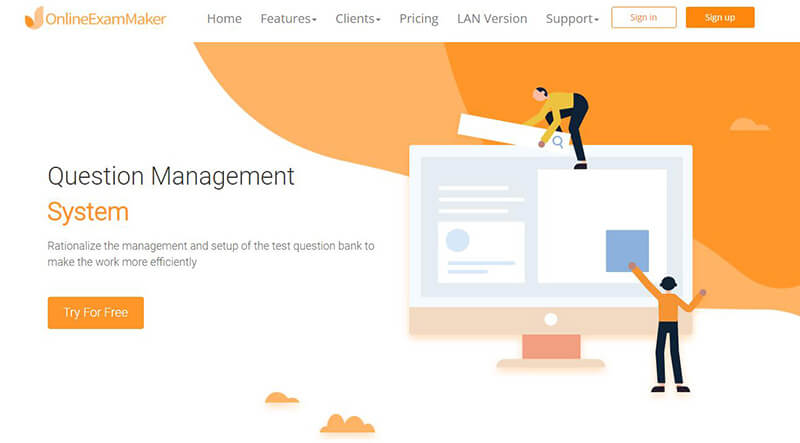 v
The best choice for an all-in-one assessment software in the market is the OnlineExamMaker. OnlineExamMaker offers multiple features at an affordable price of 17 to 55 dollars per month. Its attributes involve a top-notch cheating prevention system with its Ai-based Face Id verification, Webcam monitoring, and screen recording.
OnlineExamMakers also consist of exam creation filled with different options to pick from, and it can be shared easily with everyone. Its assessment ability is also to look out for because it gives automated grades and a detailed report filled with analytics and statistics.
Thanks to its stable server, it can also handle vast audiences. And most importantly, the ability to share and download on any platform, whether a PC, laptop or an IOS. Overall, the OnlineExamMaker is a top choice for us because of its features at an affordable price!
Create Your Next Quiz/Exam with OnlineExamMaker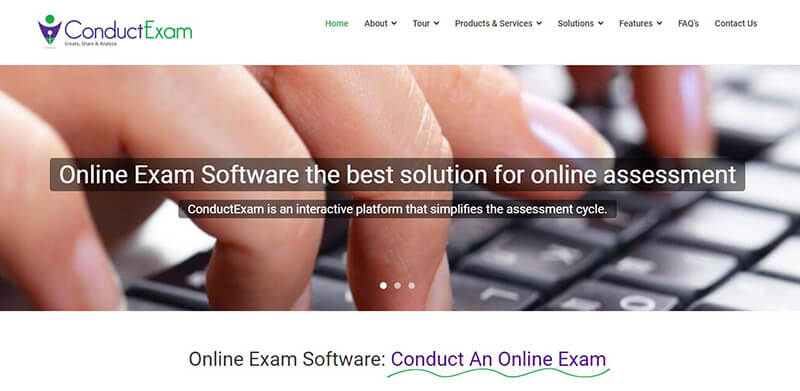 Another excellent choice for pre-hire assessment software! The ConductExam is run by a leading software company, R K Infotech. With its high price averaging from 1000 dollars, this software features many valuable tools that are undoubtedly worth it for its price.
Using ConductExam, you will get secure and private software, an excellent anti-cheating software with its random test and live-to-capture tool, a live assessment report, and it is fully customizable software that depends on the user's liking. The exam creation of the software is also flexible with its additional question support like fill in the blanks, essay, and attachable video and image support.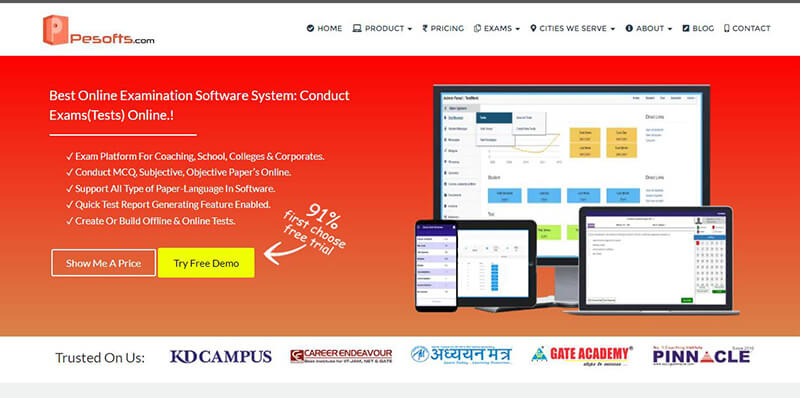 Pesofts are a great choice if you want reliable and superb assessment software while saving a few dollars because it has a free version! Pests are run by an IITn's company that focuses on improving the world's education. Pest is used worldwide, like in Bangalore, Jaipur, Rohtak, and many more.
Alongside its free version, you can upgrade it from 50 dollars a year as a basic version to 145 dollars a year with its business version. There is also a custom version that you can get if you want to customize features. The pesoft free version can get you high-quality assessment management, including automated but detailed reports and a basic exam creation. All in all, pesoft is an excellent choice for free assessment software for you!
ThinkExam is a good choice of software that focuses on different branches of test for hiring. ThinkExam pricing is also flexible, it ranges from 65 dollars per month to 186 dollars per month, but it also has a free version and a customized one for more comprehensive features and audiences.
ThinkExam has featured the same as the others but with more available options and tools. They have a remote proctored test, Ai-based automated proctoring, and Id verification to prevent cheating. ThinkExam is also well known for its subject-focused assessment for hiring, which contains psychometric, cognitive, and job-specific assessments to help you make the right choice in hiring.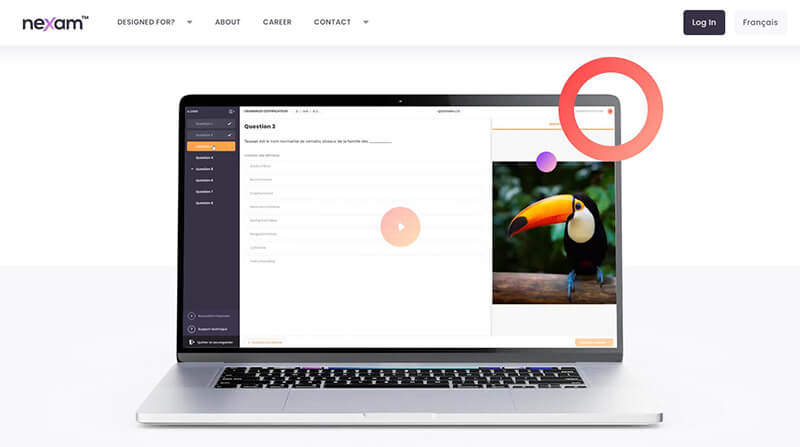 An excellent choice for fast and easy pre-hire assessment software while maintaining efficient and secure software. Nexam requires no installation, meaning it is mainly done on the web, but it helps those tight on storage. The pricing of Nexam depends on the features and audience you will use.
Using Nexam, you will get an exam creation that supports different questions like multiple choice and long development questions. They also have a test scheduler and automated proctoring, increasing your convenience in assessing staff. With this, Nexam also has candidate management and a detailed report to choose your new team to hire quickly!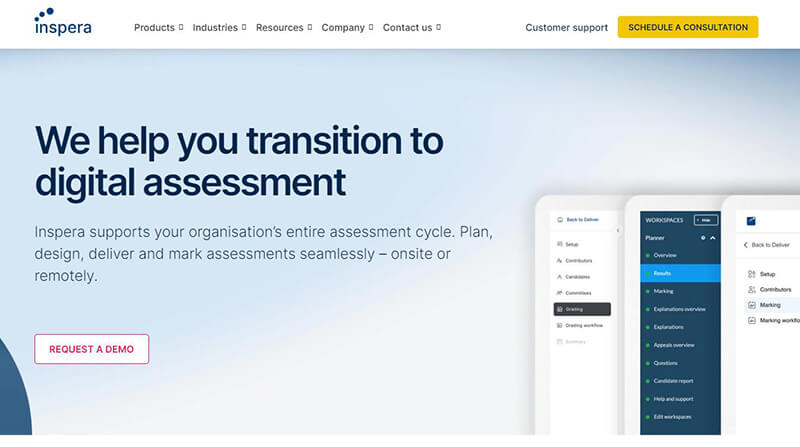 Inspera assessment runs on a cloud-based system which is helpful for huge universities, organizations, and governments. The Inspera assessment aims to innovate and improve standardized tests and assessments for the growing world. The company can also discuss the pricing of inspera assessment to accommodate the user's needs.
Inspera assessment will offer you exam creation, skill testing, proctoring to prevent cheating, certification and licensing, and their multi-user collaboration for group assessment that tackles the cooperation of the staff.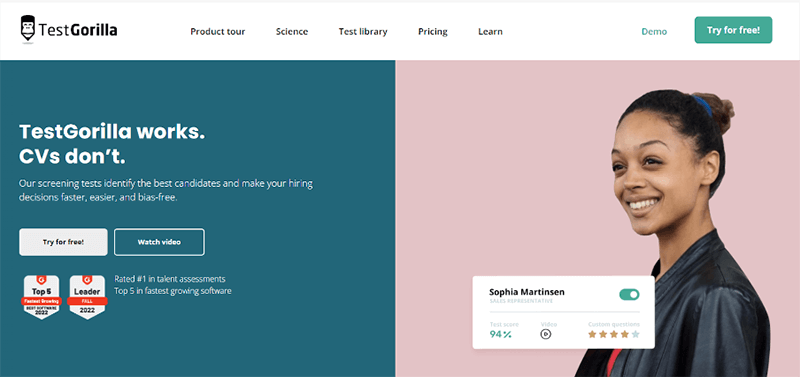 TestGorilla is another popular choice for many companies and organizations to make hiring decisions faster. Thanks to its large question bank and library, you can easily take an exam that fits the skill that your company needs. They also offer a skill assessment and anti-cheating software to ensure exam quality.
The pricing of Testgorilla is also surprising because it has a free version with enough tools for a small company. But you can also avail of the premium ones ranging from 26 dollars per month to 2,200 dollars per month—another alternative for pre-hire assessment software.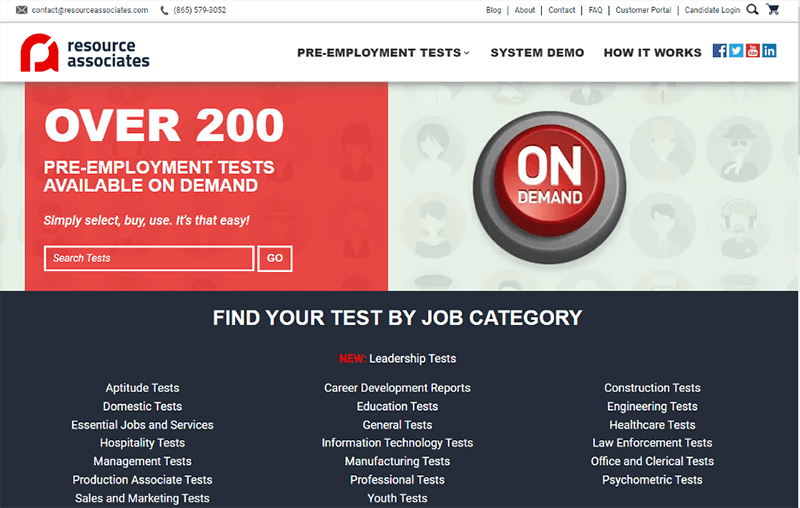 Lastly on the list is the Resource Associates. A robust online test & assessment software that is web-based to ensure stability for a wide range of audiences. Many companies use Resource Associated because of its ability to assess different job roles. They also have a specific assessment for a particular career. An example is engineering test assessment, management test assessment, and many more.
The price to use resource associates depends on the test and assessment you want to get, but it also offers a free trial to see what you need from resource associates. An excellent software choice for a company that wants a fast and reliable exam and assessment tool.
Final thoughts
A pre-hire assessment software to help you is a huge benefit in making your hiring decision better and more convenient. But with all the software available, the list enables you to pick the right one. But onlineExamMaker is a way to go because of its innovative features and tools. Its anti-Cheating software is top-notch thanks to its screen lock feature as well. Its automated grading and detailed report are other things to look out for. Overall, pre-hire assessment software is a handy tool to make your work smarter and faster!