Online testing is convenient because it allows people in different places to take the same exam through the network. It is widely used on all of the industries. For example, enterprise recruitment, school tests, knowledge contests, personality tests, etc. can all be satisfied by online tests.
The steps to take an online quiz should not be complicated, simple operations can increase the participation of candidates. In addition, there are several ways to increase the participation of candidates in the online test:
☑Integral ranking encourages candidates to obtain high scores
☑Testing must be fair
☑Reduce the waiting time for test takers
☑Multiple types of test questions to make test more interesting
☑Simple answering method allows candidates to answer questions quickly
When you choose a quiz maker, please note that the above few ways to increase test taker participation can help you choose a practical test maker tool. To help you find the right tool faster, we've narrowed down the options for you.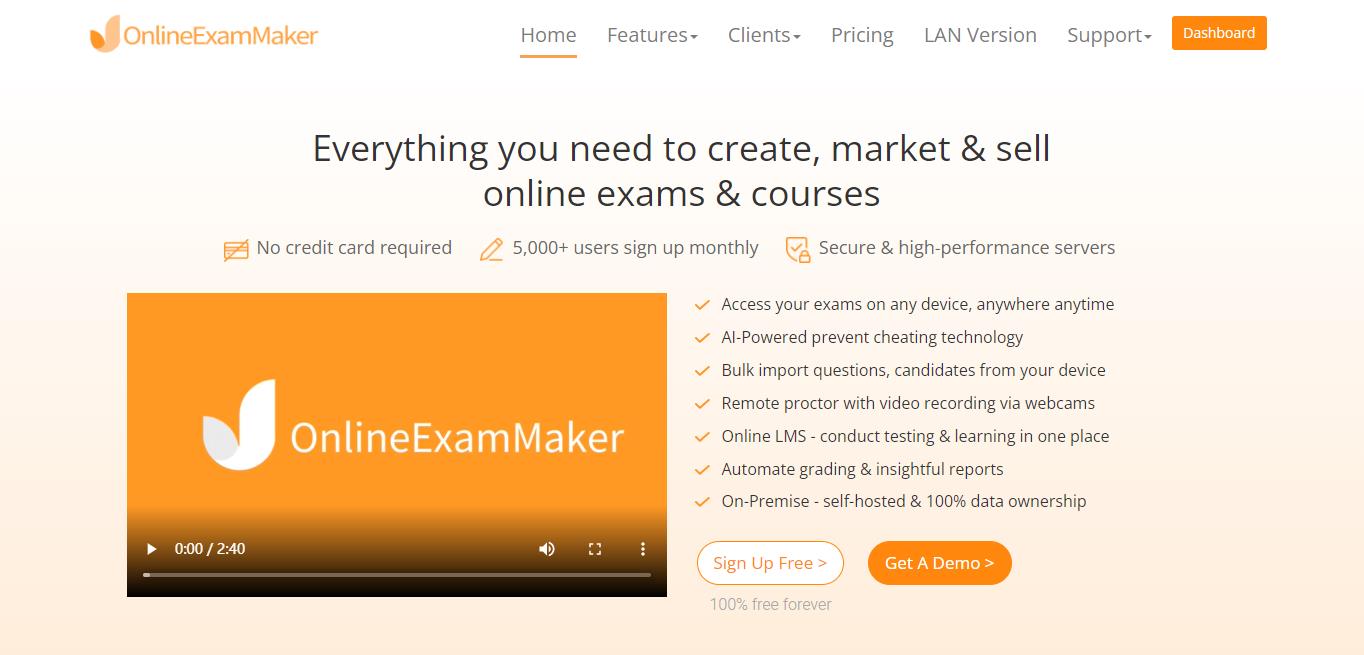 Online Exam Maker is an easy-to-operate online quiz maker, which is suitable for online quiz in all industries. The various functions help test organizers quickly create online tests. The administrator side and the examinee side are independent, and users can create and take online tests online without downloading software. Candidates do not need to register an account to take the exam.
Main features:
Forever free trial
Real-time online proctoring
AI-based automated proctoring
Screen lock during exam
Cheating record
Ranking list
Certificate
Exam link to share exam
10 types of test questions
Upload attachment to answer an essay question
Automatic scoring
Exam data analysis
Personalized setting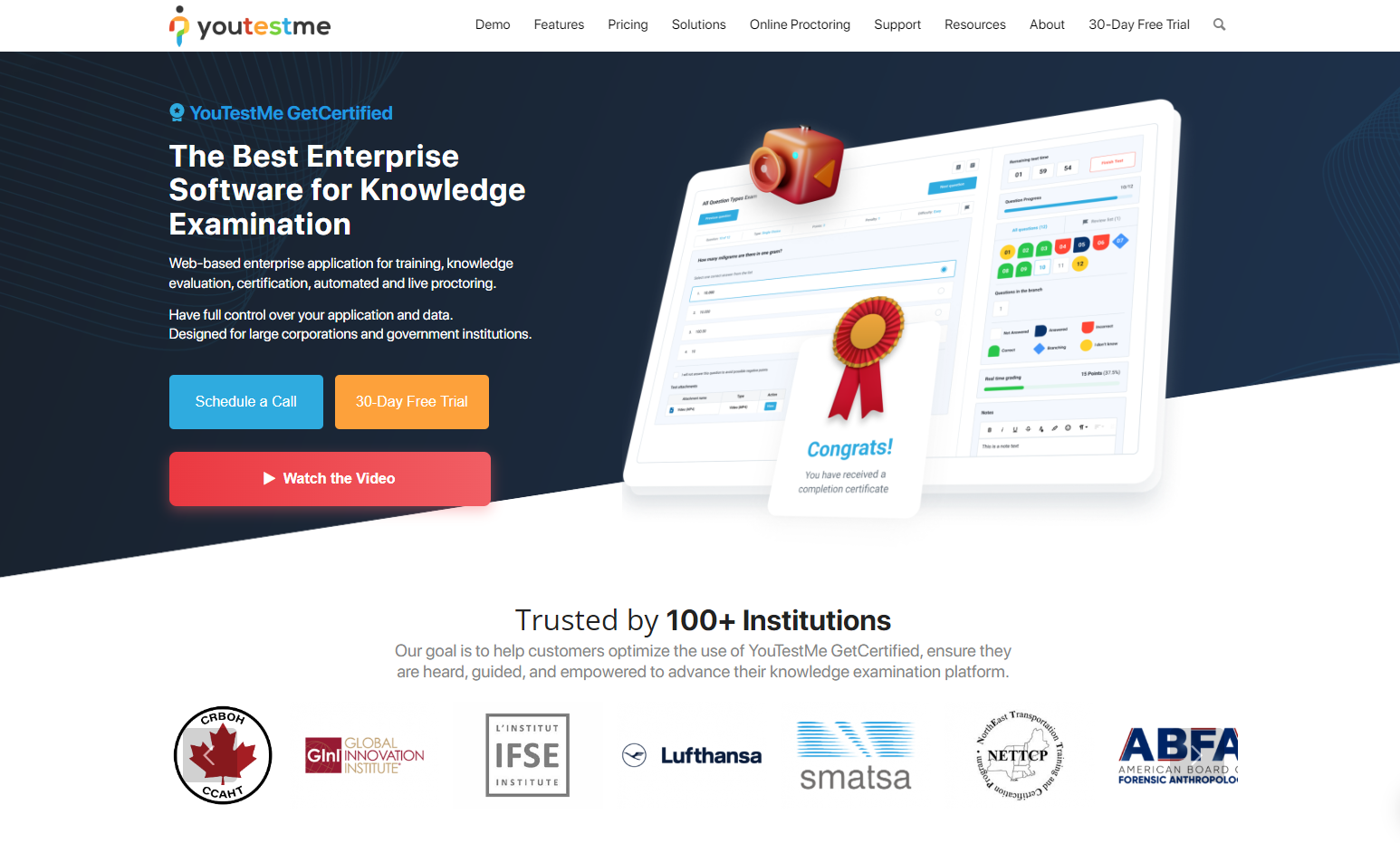 YouTestMe is a safe and reliable examination system, which is suitable for continuous assessment of knowledge assessment, government, enterprise, bank and other industries.
Main features:
30-day free trial
Automated proctoring
Automatic scoring
Candidate management
Data analysis
Time limit
Test arrangement
Survey and feedback
Multilingual tests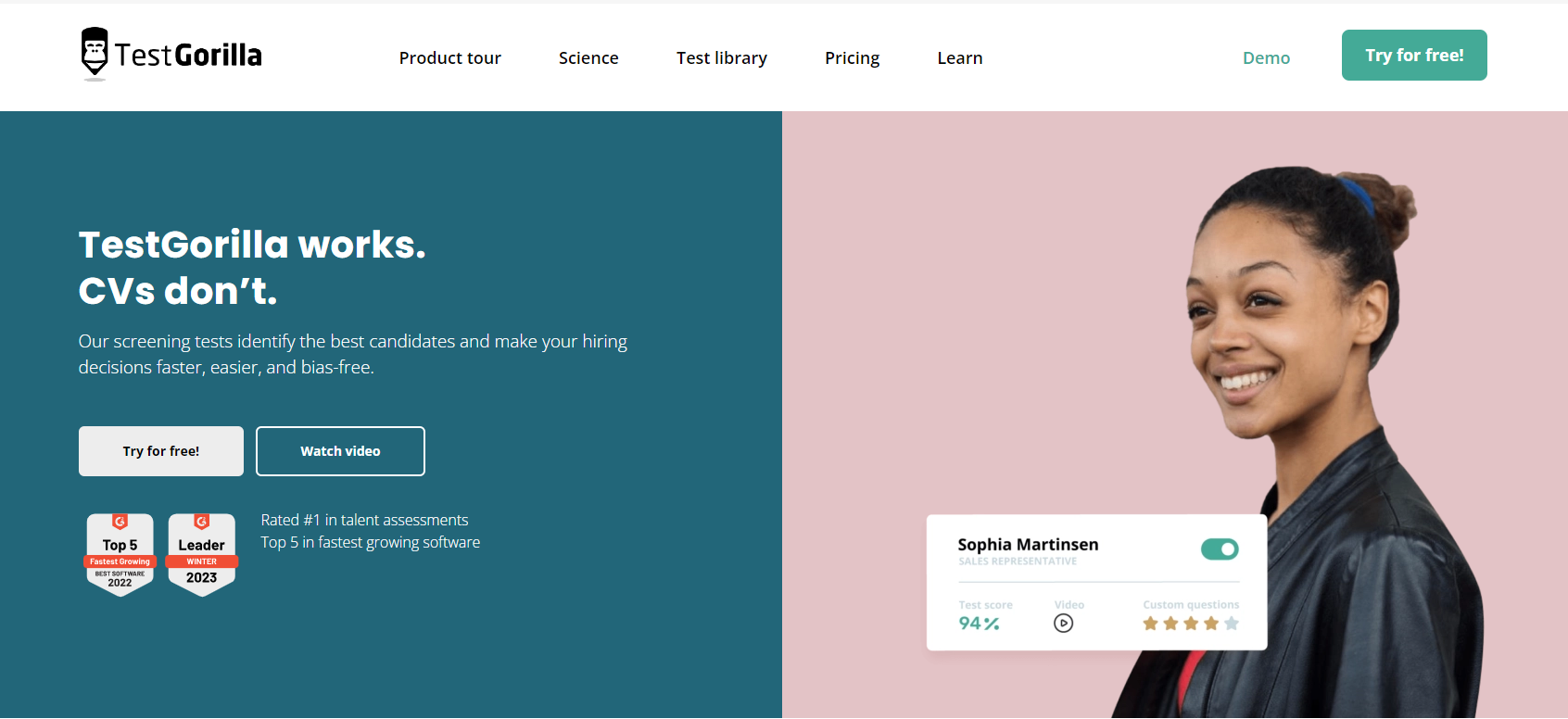 TestGorilla is an online testing tool commonly used by corporate human resources departments to screen candidates. The SaaS-based operating system make users free from downloading. Automated screening of candidates saves the time spent manually screening resumes and helps companies quickly find suitable candidates.
Main features:
Forever free trial
Automated proctoring
Candidate comparison
Survey and Feedback
Recording answers
Multiple types of tests
Session recording
Mobile access
Interview management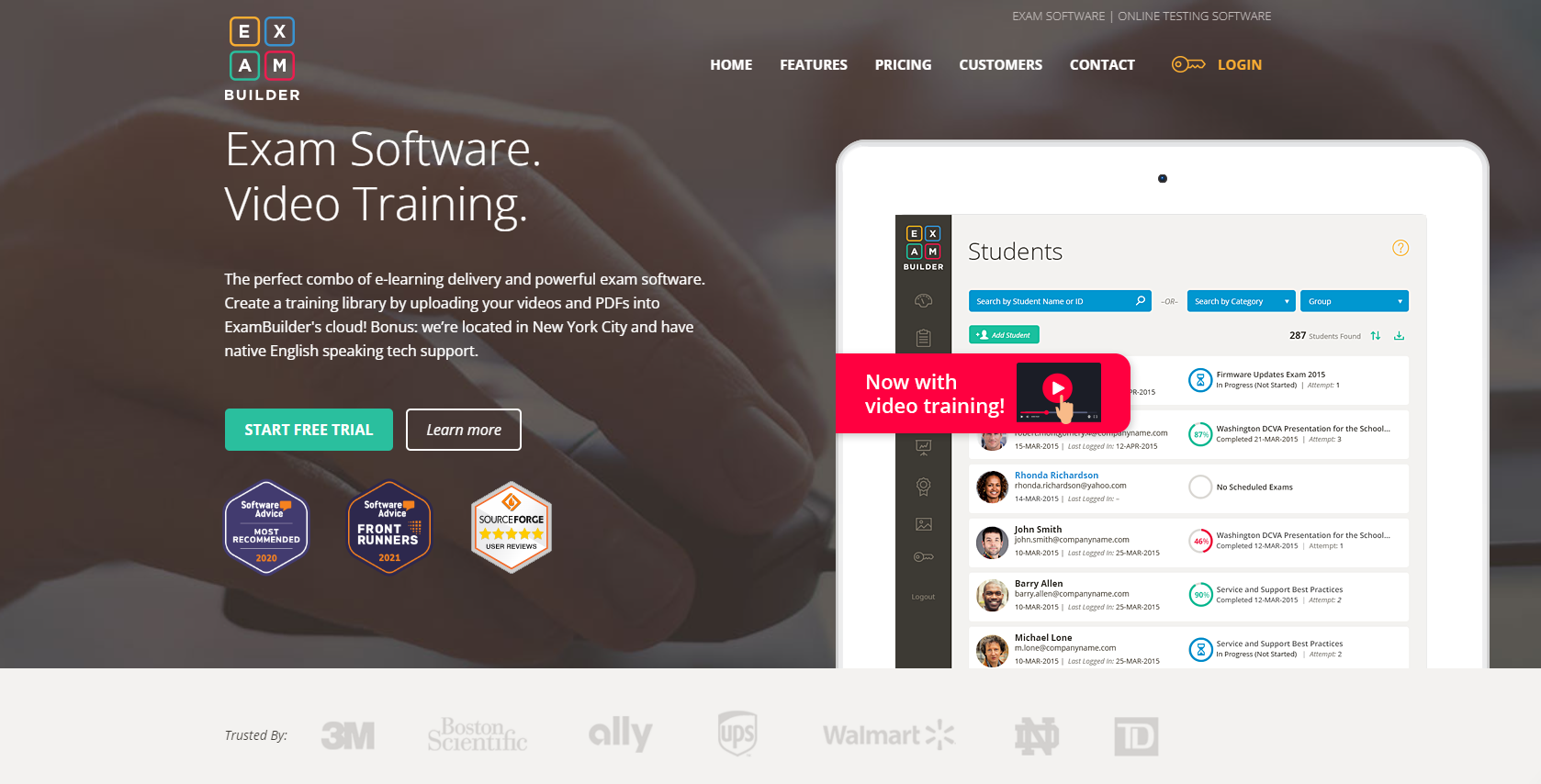 ExamBuilder is an online exam builder that combines video training and exam creation. Its interface is simple and easy to operate to help users create an online exam within minutes.
Main features:
Weighted questions
Certificate
Learning management
Video training
Exam scheduling
Feedback
Exam Notice
6 types of test questions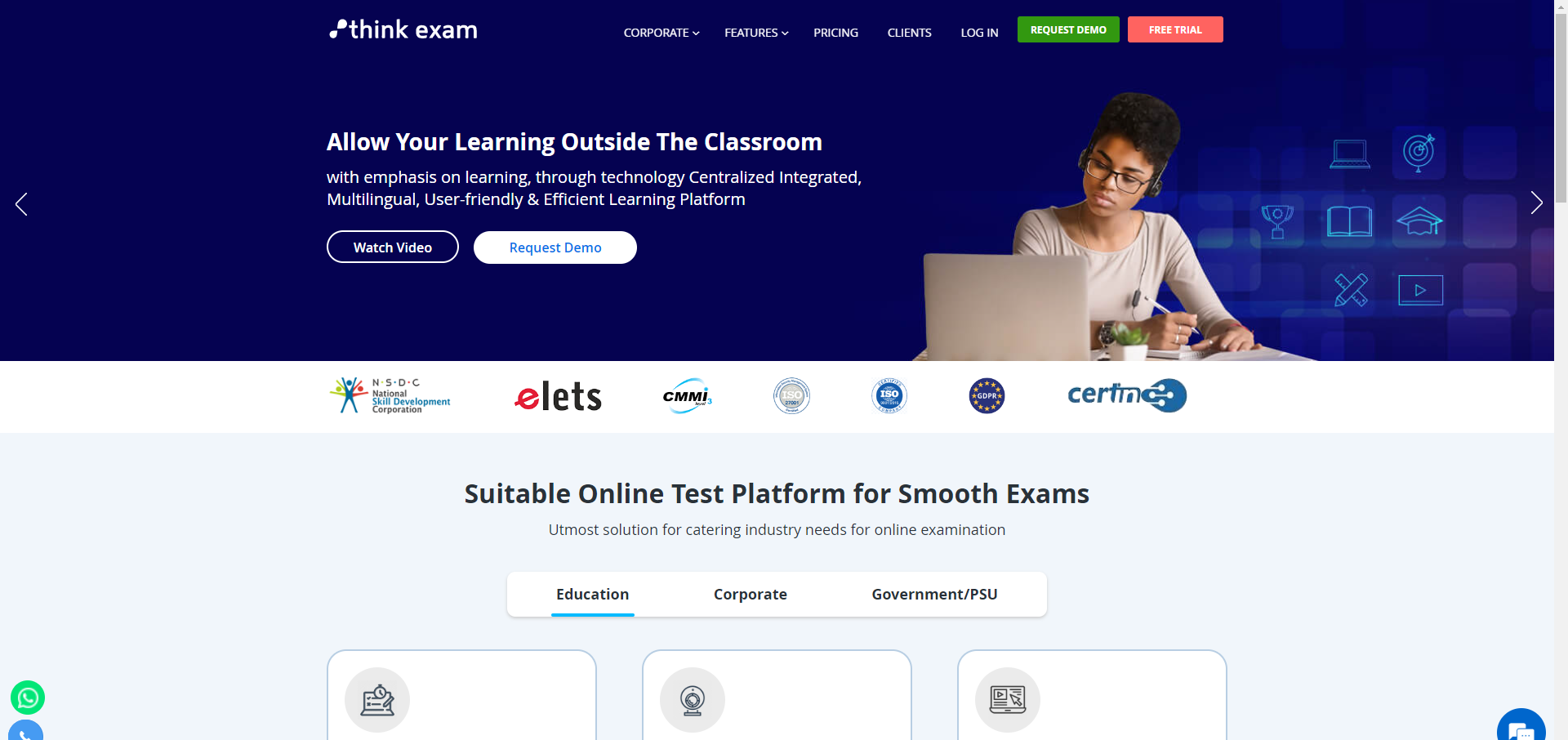 Think exam focuses on online exams in education, enterprise, recruitment and other industries. Users can conduct skills tests, personality tests, etc. on this platform to screen suitable candidates.
Main features:
9 test question types
Candidate management
Create certificate
Monetize
Test report
Mobile apps
Anti-cheating
Conclusion
Increasing the participation of test takers in online testing is necessary as more and more exams are now being taken online. Online exams not only reduce human input, but also allow users to create and participate in exams online. Hope this article helps you choose the suitable online test maker.