It is very clear about the management on the question and exam details in our online exam system. The detailed information about the questions are listed in the Question List. You can view these information in the Question Bank of Online Exam Maker system.
Here are the instructions:
Step 1: Sign in to enter the Question List under the Question Bank.

Step 2: All the questions will listed. You can click the question title or click the 【View detail】button for quick checking the basic information about it.

You can find the such information like the question details, the distribution of accuracy and error rate, the exam which it belongs to in the expanded page.

Also, the detailed exam analysis of this question are provided. You may click question title to view it.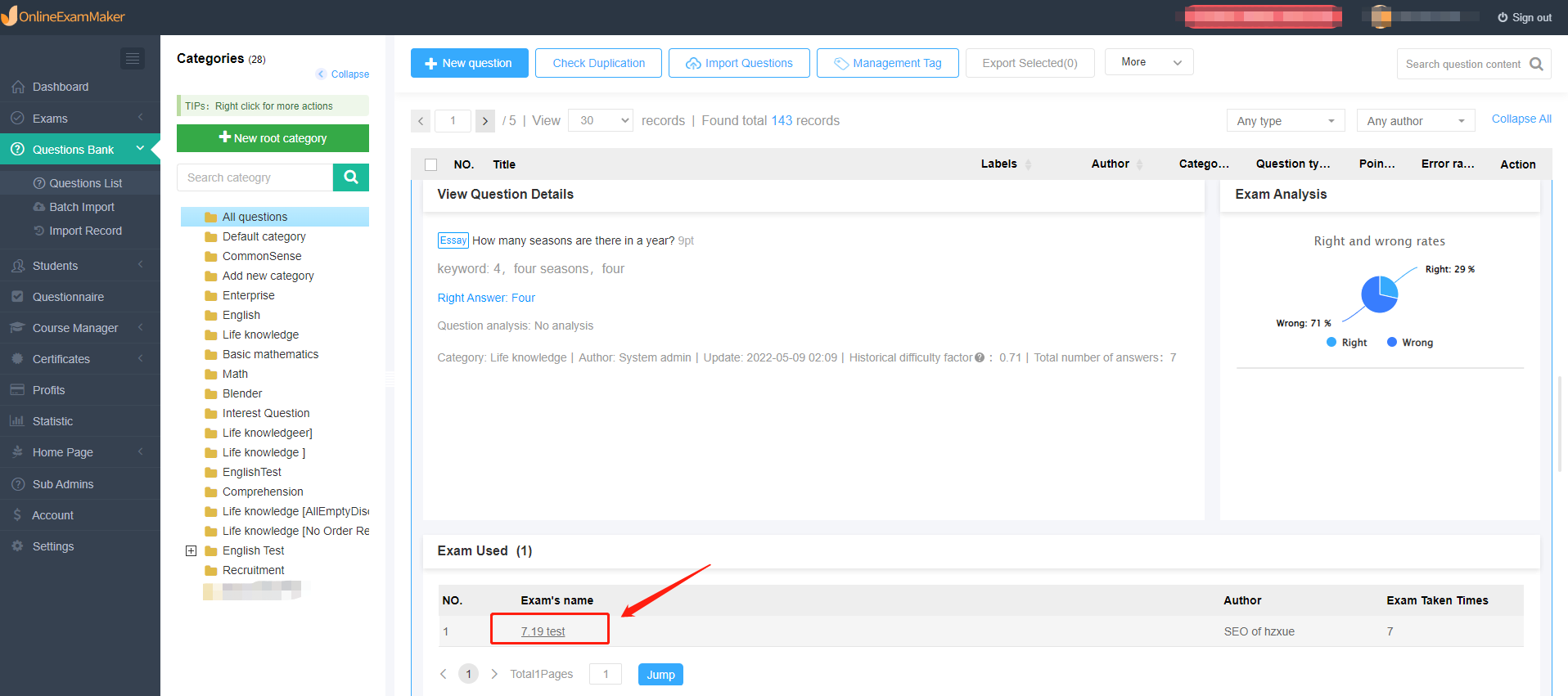 If you still have questions about the instructions above, please contact us: [email protected]