Is there any online exam software that can support to create random exam questions? I highly recommend an online testing  software that meets this function, that is, Online Exam Maker. We have a variety of ways to generate a text paper, of which random questions is one.
The characteristics of random exam papers:
Each candidate's test questions are not exactly the same, to a certain extent to ensure the fairness and effectively prevent cheating phenomenon.
 Random questions are especially suitable for self-practice. Candidates can acquired different questions every time they take the exam, which is helpful to grasp the knowledge comprehensively.
 It reduces the workload of administrators, and the random test paper contains more question types.
The function of random question test paper is  vital in many fields. And now a reliable online exam software is needed. I recommend Online Exam Maker, which is safe and stable.
Along with randomized quiz questions creating, Online Exam Maker offers the necessary features you will need and help you create an online exam easily.
How do we create a random questions exam through Online Exam Maker? 
The following steps are required:
1. Open the online exam system, enter "Exams", click "New exam" to start creating the exam
2. Fill in the title and description of the paper, set up the classification and so on.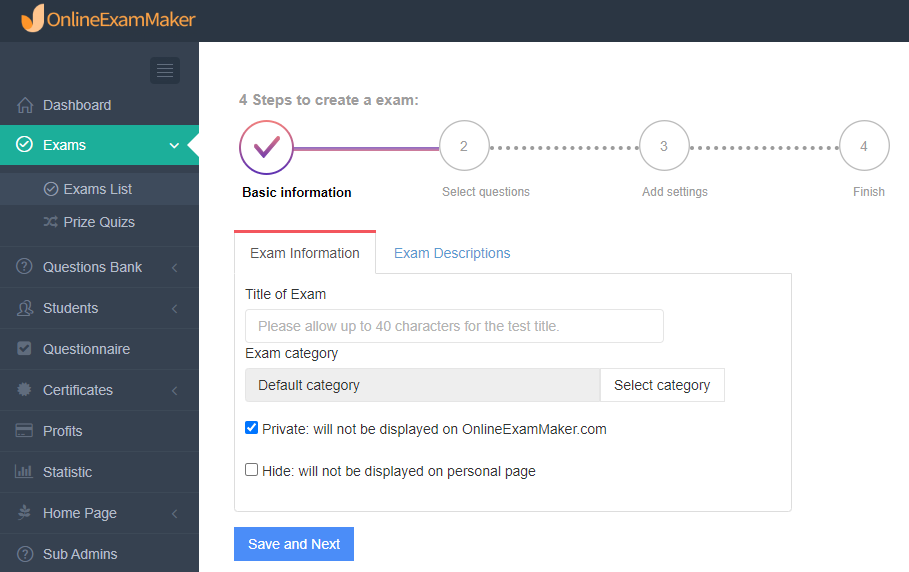 3. Set the test paper grouping mode, click "Random", select the number, score and other settings of the questions from the classification folder,  save and enter the next step.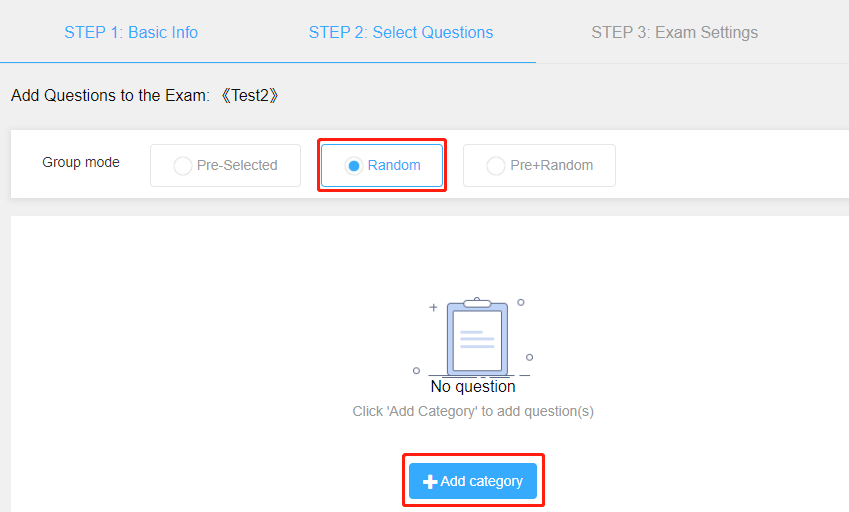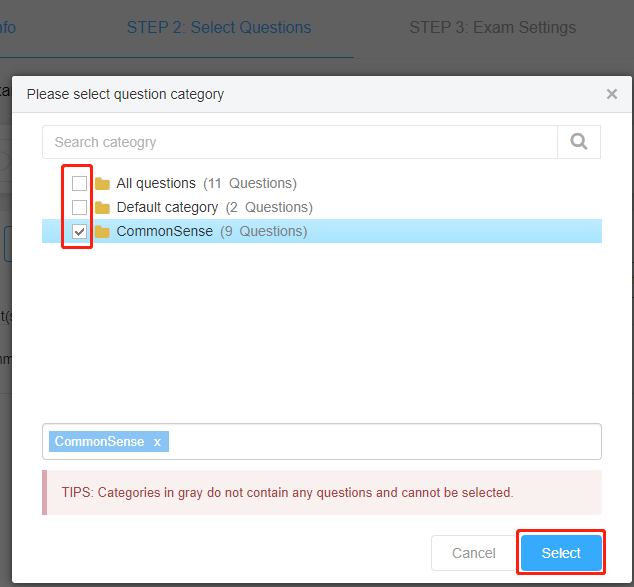 4. Test paper setting, such as the validity period, answer times, the time control and so on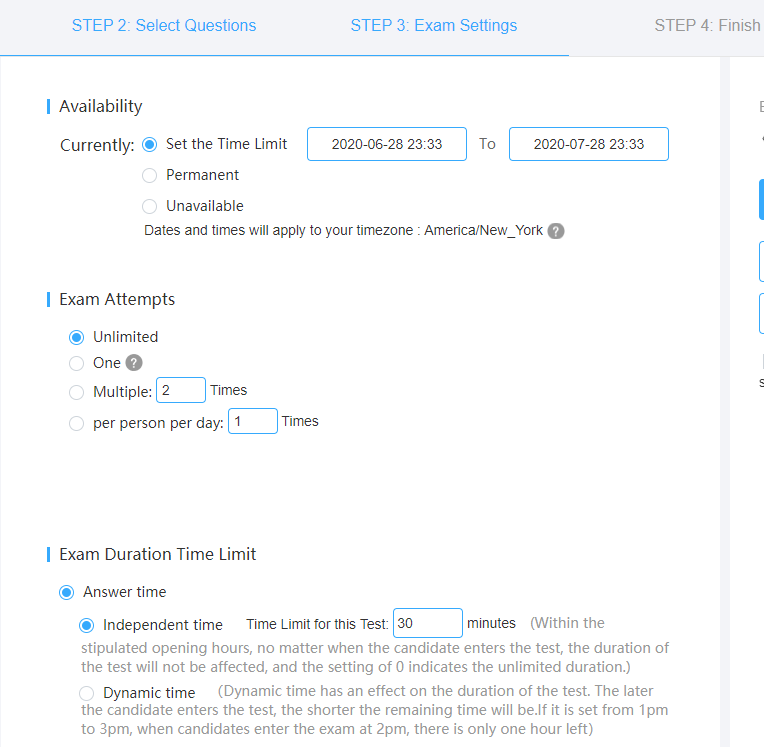 5.  Preview the paper and click "Finish" or "Save and publish" to create the random questions paper.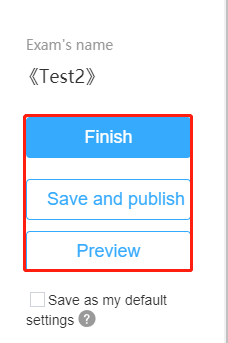 In addition to random questions, Online Exam Maker also provides fixed questions and a combination of the two modes.
It only takes a few minutes to generate a test paper with our online exam system.
If you have any requirement for an online exam, Online Exam Maker is the best choice! Many users choose us and feedback good, we will try to meet all your needs!
If you don't already have an account of Online Exam Maker, please click here to register for free!