As the epidemic has repeatedly occurred, people's attitudes towards online exams have changed. Organizing online exams seems to be a very troublesome thing, many teachers worry that it is difficult for them to use the online exam system to create exams. In fact, with the development of technology, there are a lot of online examination systems which are easy to operate, such as Online Exam Maker that is developed in China.
Before the exam
When the user organizes the test, he can publish an online test within a few minutes by filling in test paper information, adding test questions, adding test question settings, and publishing test papers. In the process of importing test questions, teachers can import the questions in batches, it will save teachers' time.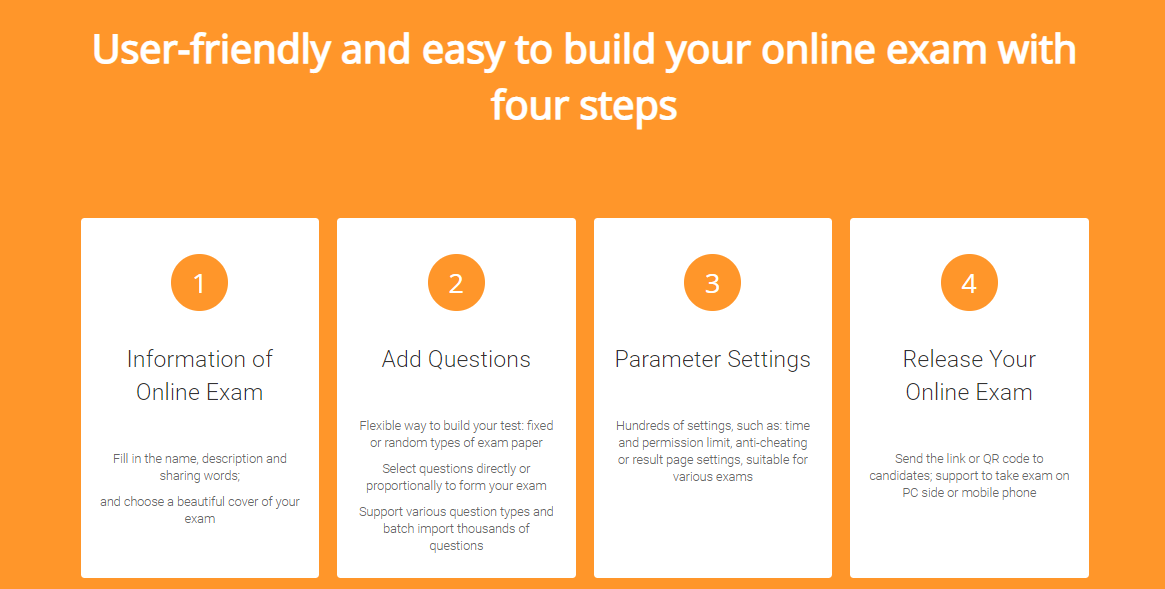 During the exam
There are powerful anti-cheating functions in the system, such as face recognition, anti-cutting screen, full-screen test and so on. Teachers can choose anti-cheating functions according to test needs. A mature anti-cheating system helps to ensure fair conduct of the test.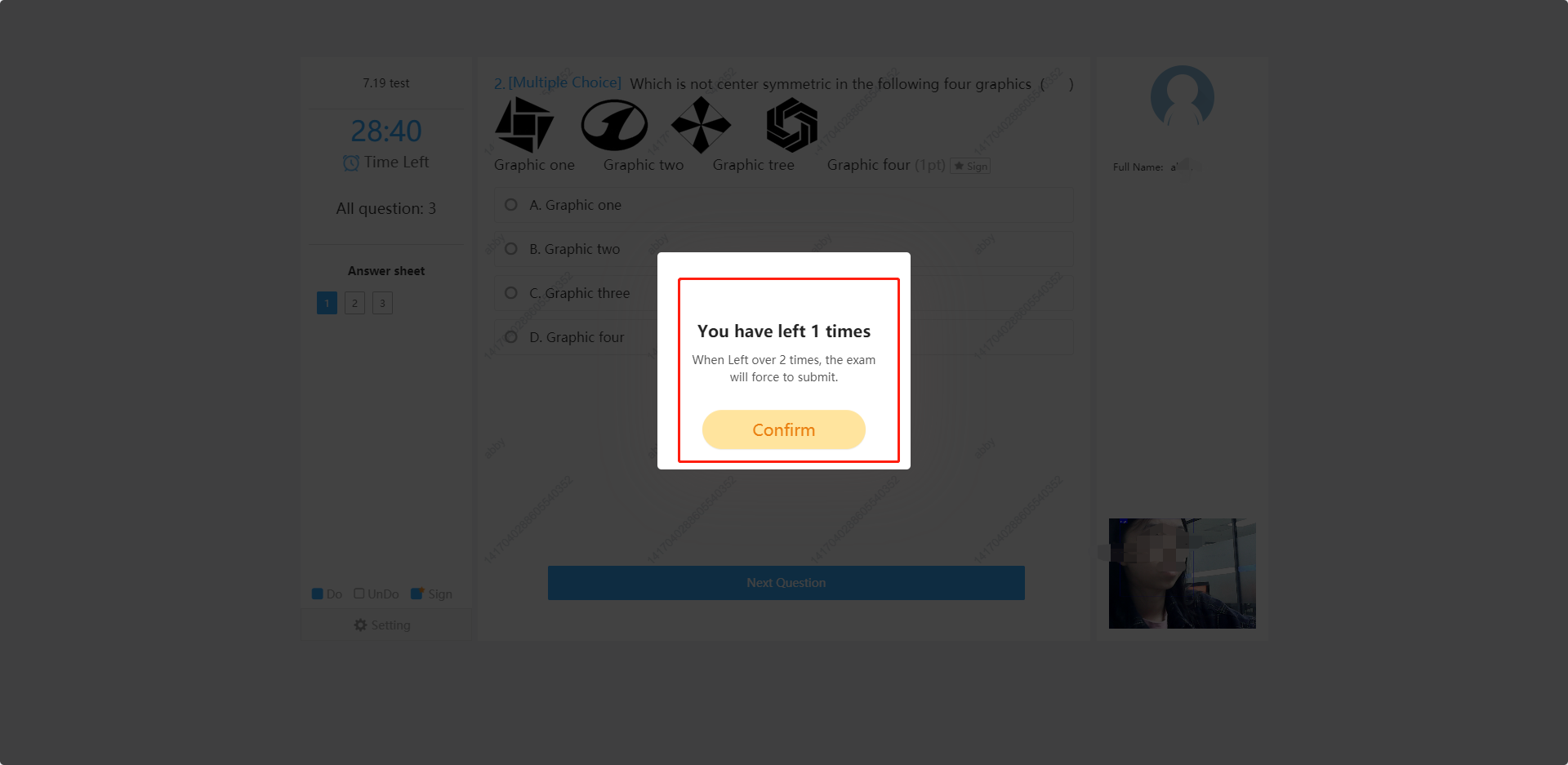 After the test
When the exam is over, the system will automatically mark the test, and only several seconds students' grade will be shown on the back-end of the system, the score ca be exported. The teacher does not need to spend a lot of time to make the ranking of the students by himself, which reduces the workload of the teacher. If students pass the exam, the system will issue certificate to them, which is undoubtedly an encouragement to the students.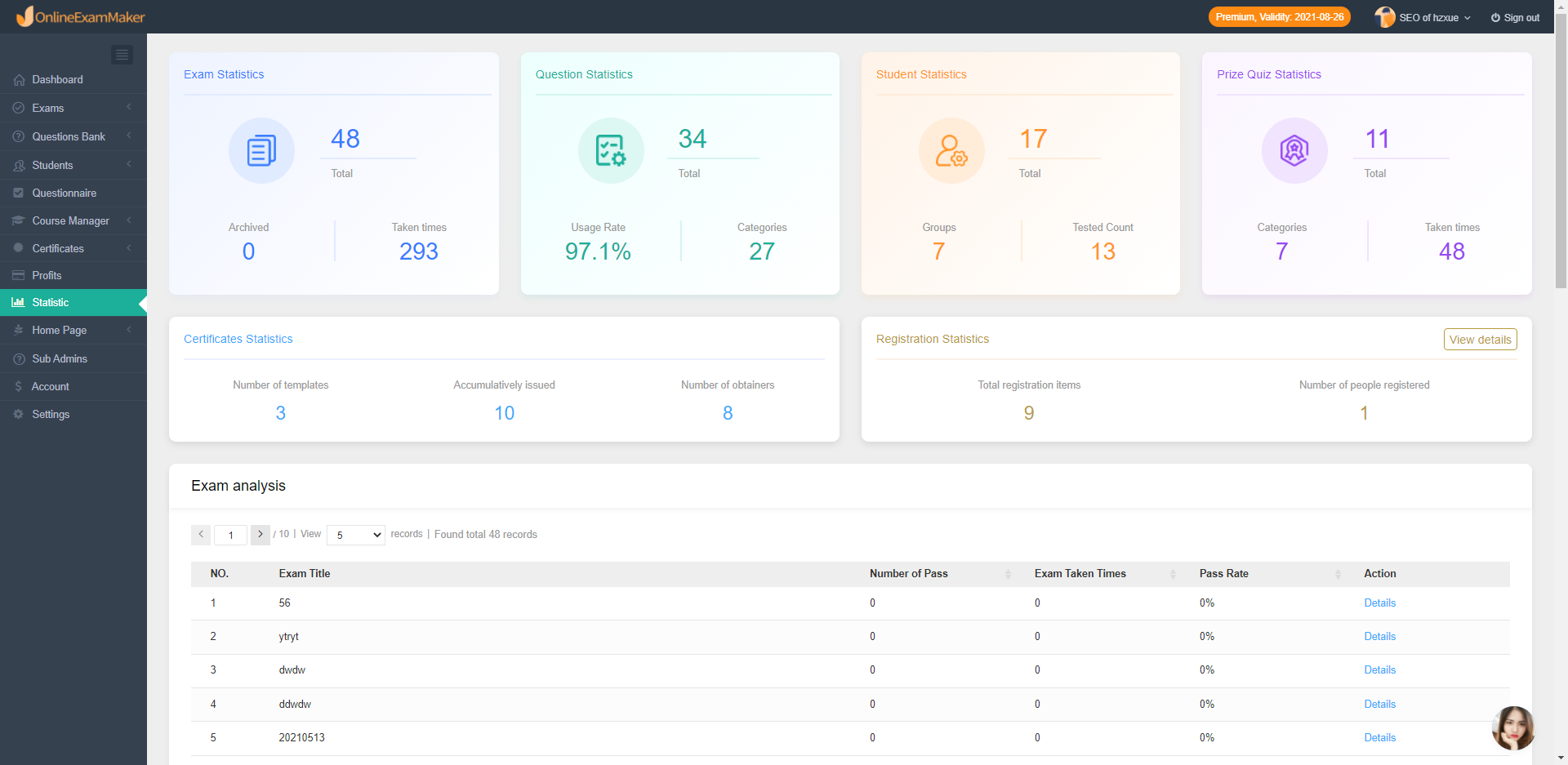 Organizing an online exam is not complicated. The batch import and export functions and data statistics functions of the online exam system can help teachers reduce the workload. If you also would like to create an online exam, please click the "Sign up" button at the top right of the page to have a try.