More and more people use online exam systems to create online exams. However, a unique online examination system will be more impressive. As an unprofessional person, can we also build an exclusive online examination platform by ourselves? The answer is yes.
Next, i want to introduce one of the most mature online exam systems which is called Online Exam Maker, it can help you build an exclusive online exam platform.
When you are creating an exam, you can design the layout of the testpaper by yourself, such as text size, ranking of options, etc. You can also choose the background of the exam and so on.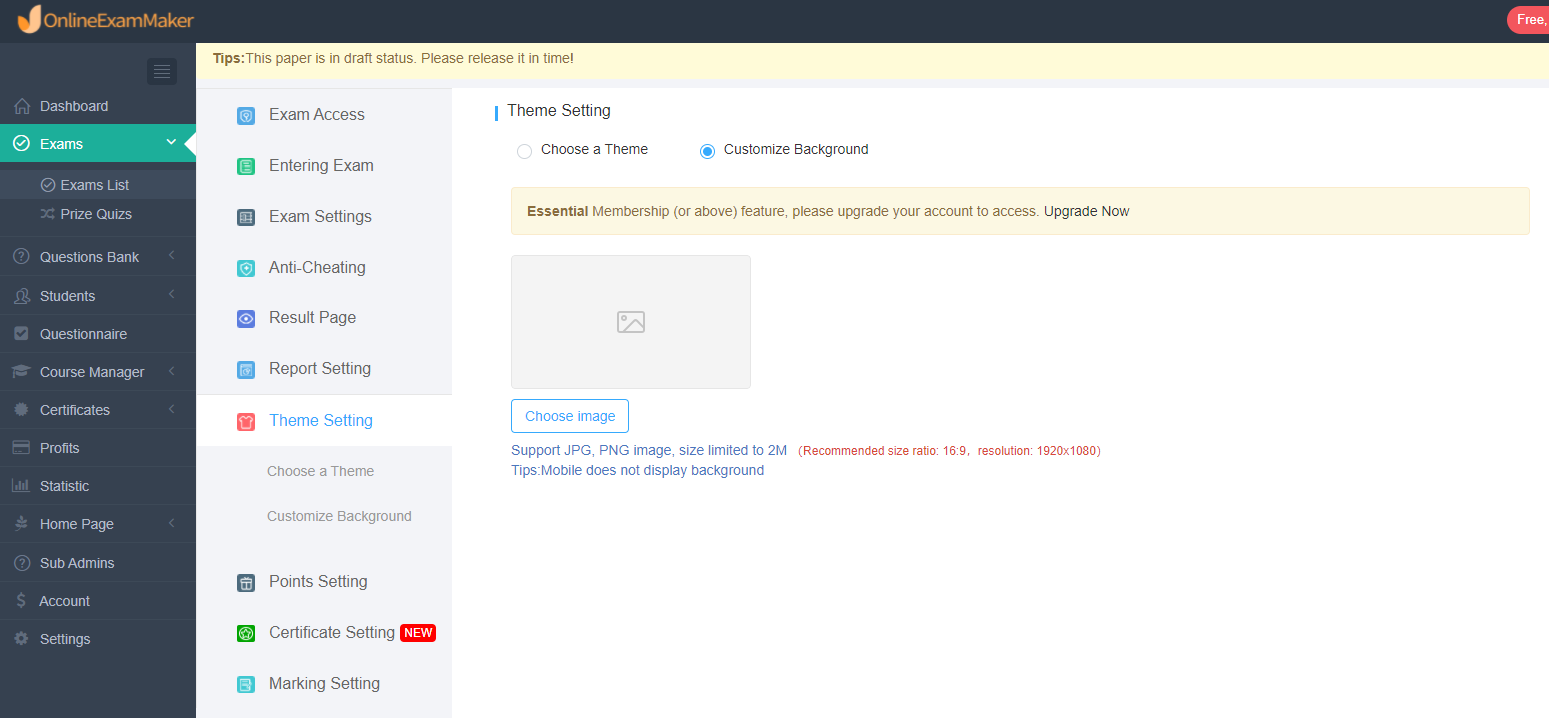 When you set upthe homepage of the platform, you can choose which courses to present on the homepage, and other people can choose the exams they need, which will help increase the conversion rate of your paid exams.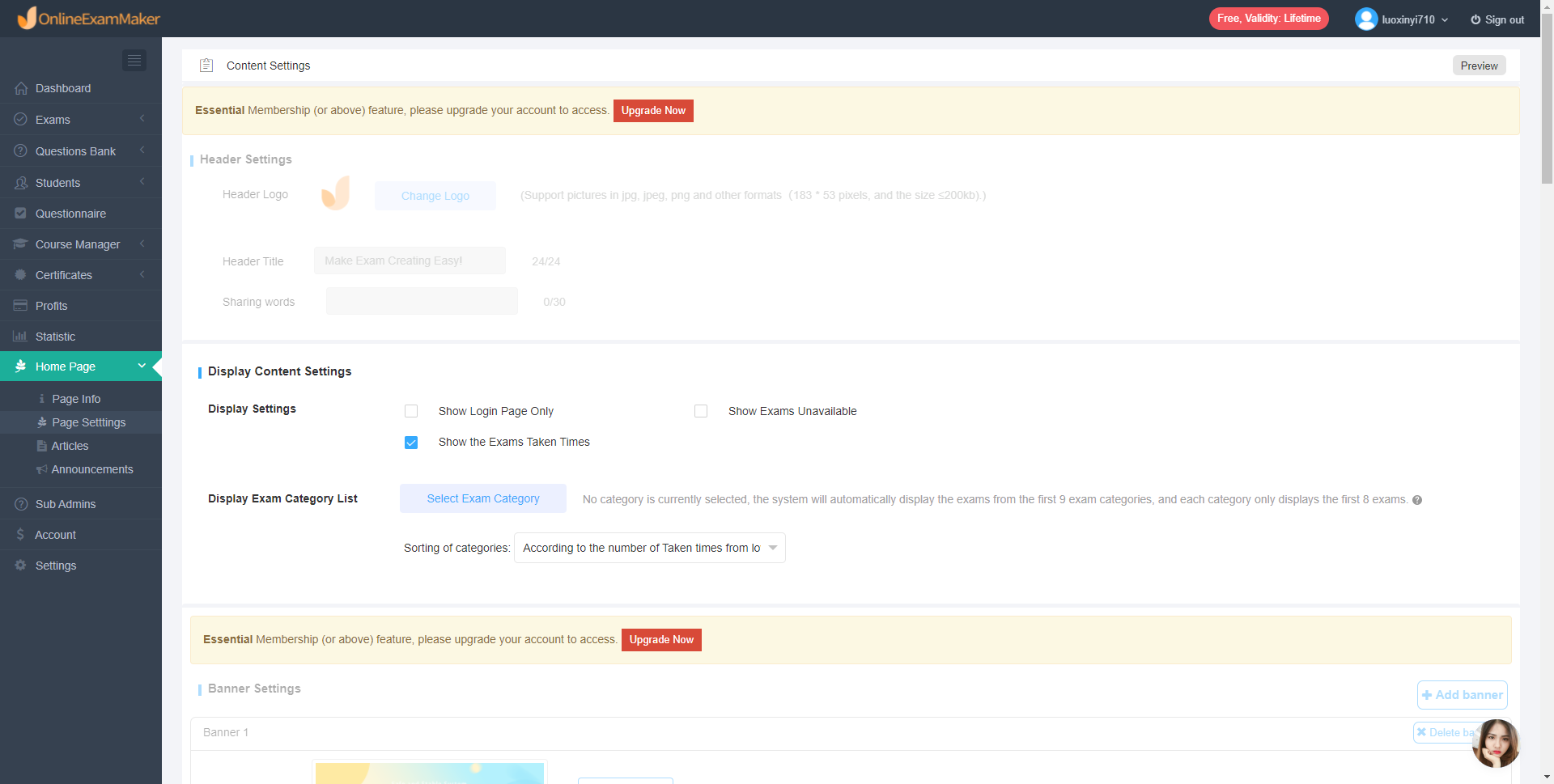 You can set a personalized login interface, upload your own logo and name, it will make your platform look more professional.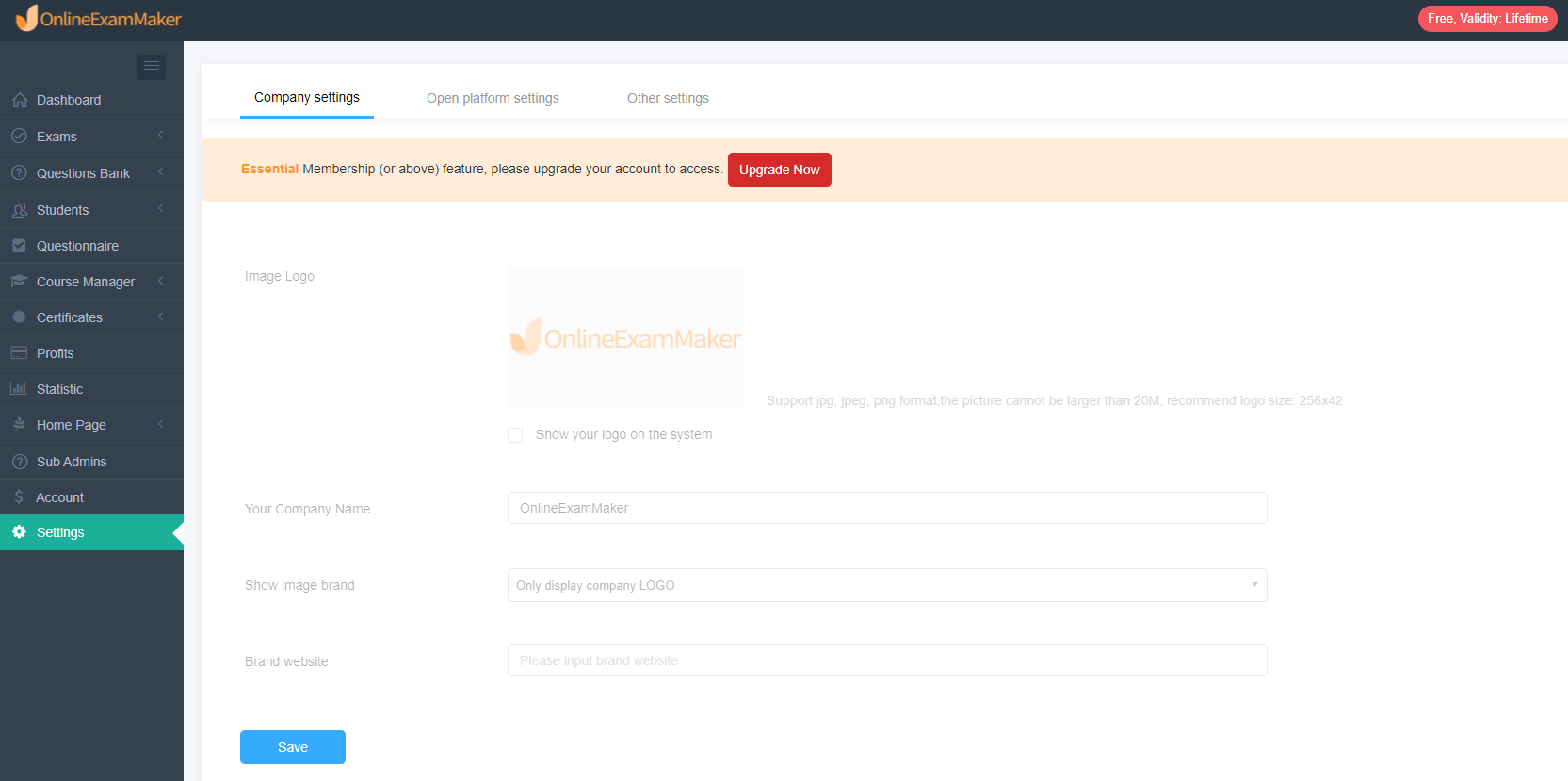 Online Exam Maker also supports the custom emails notify the candidates to participate the exams. The content of the emails is edited by yourself, which makes the system more humanized.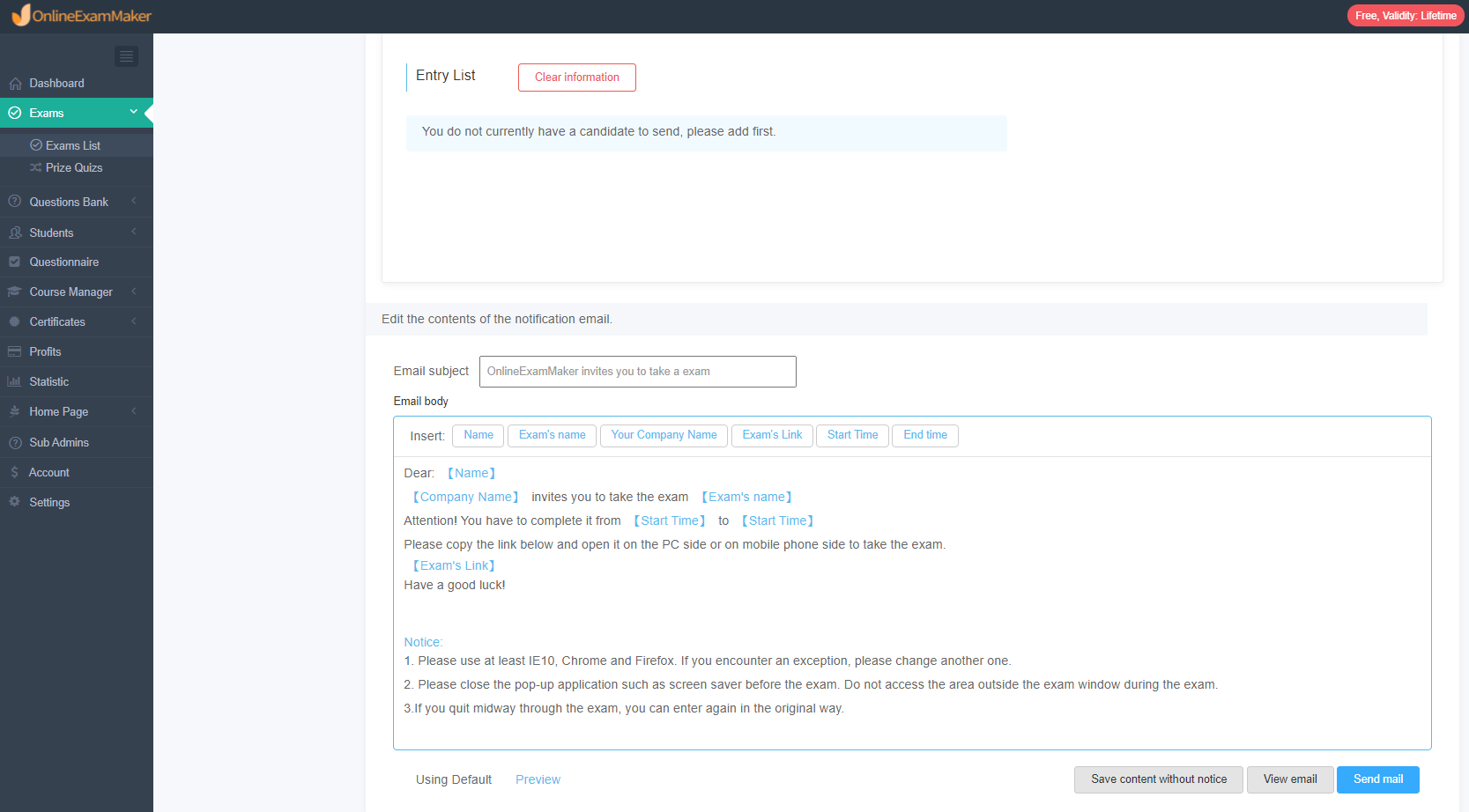 In addition to helping you build your own online exam systems, Online Exam Maker has other functions. Please click the "Sign up" button in the upper right corner to experience more functions.