The long-term development of an enterprise requires a large number of talents. Although more and more enterprises now attach importance to employee training, there are still many problems that need to be resolved. In order to better conduct corporate training, more and more enterprises use the Online Exam Maker online training system for online custom quiz.
Corporate training plans sometimes lack rationality, and offline training is easily affected by emergencies, which will results in training cannot be carried out as planned. At this time, the online custom quiz can easily help enterprises solve this problem. Enterprises only need to complete the design of the training content in the examination system in advance, and employees can participate in the training according to the training plan.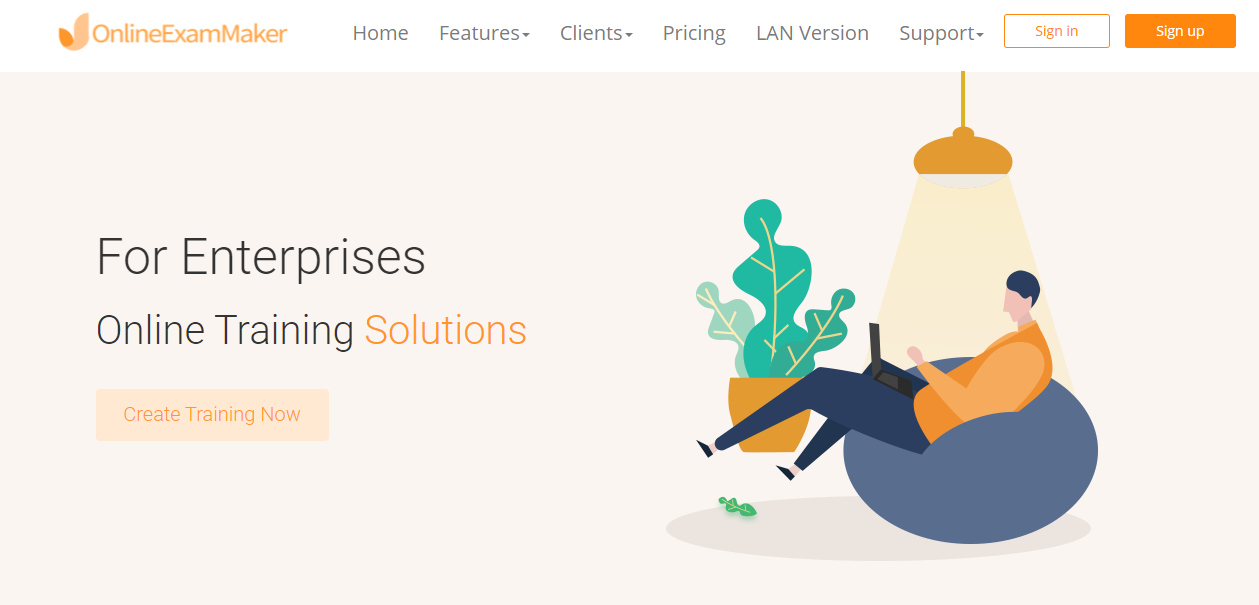 The training form is single and the training content is outdated, which leads to the low enthusiasm of employees to participate in the training.Online Exam Maker supports to upload various types of courseware, such as videos and audios, pictures and articles, etc. The content of the courseware can be updated at any time, which can improve the enthusiasm of employees and the continuously updated training content can also meet the development needs of the enterprise.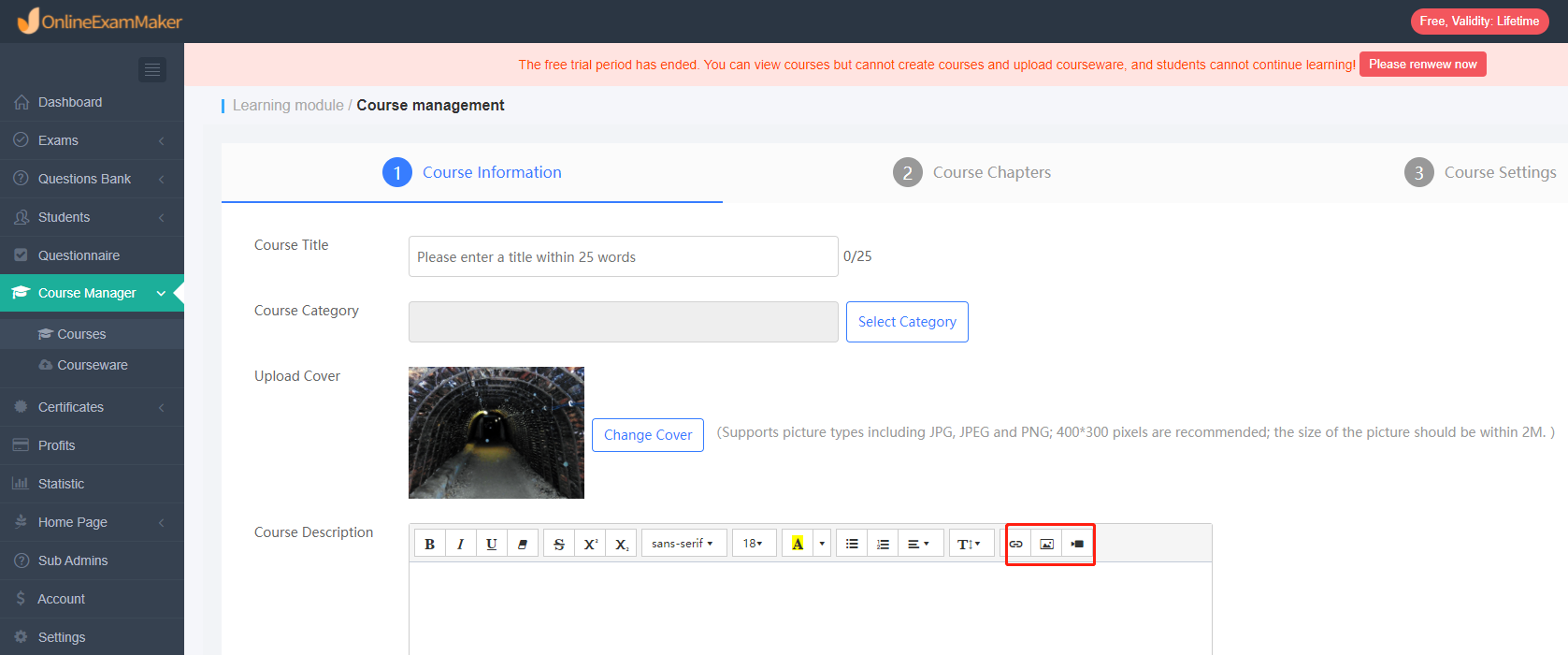 Lack of assessment and feedback. It only needs 4 steps to create an exam for employeesafter the training. Enterprises can also create a questionnaire on Online Exam Maker to collect employees' feedback of the training.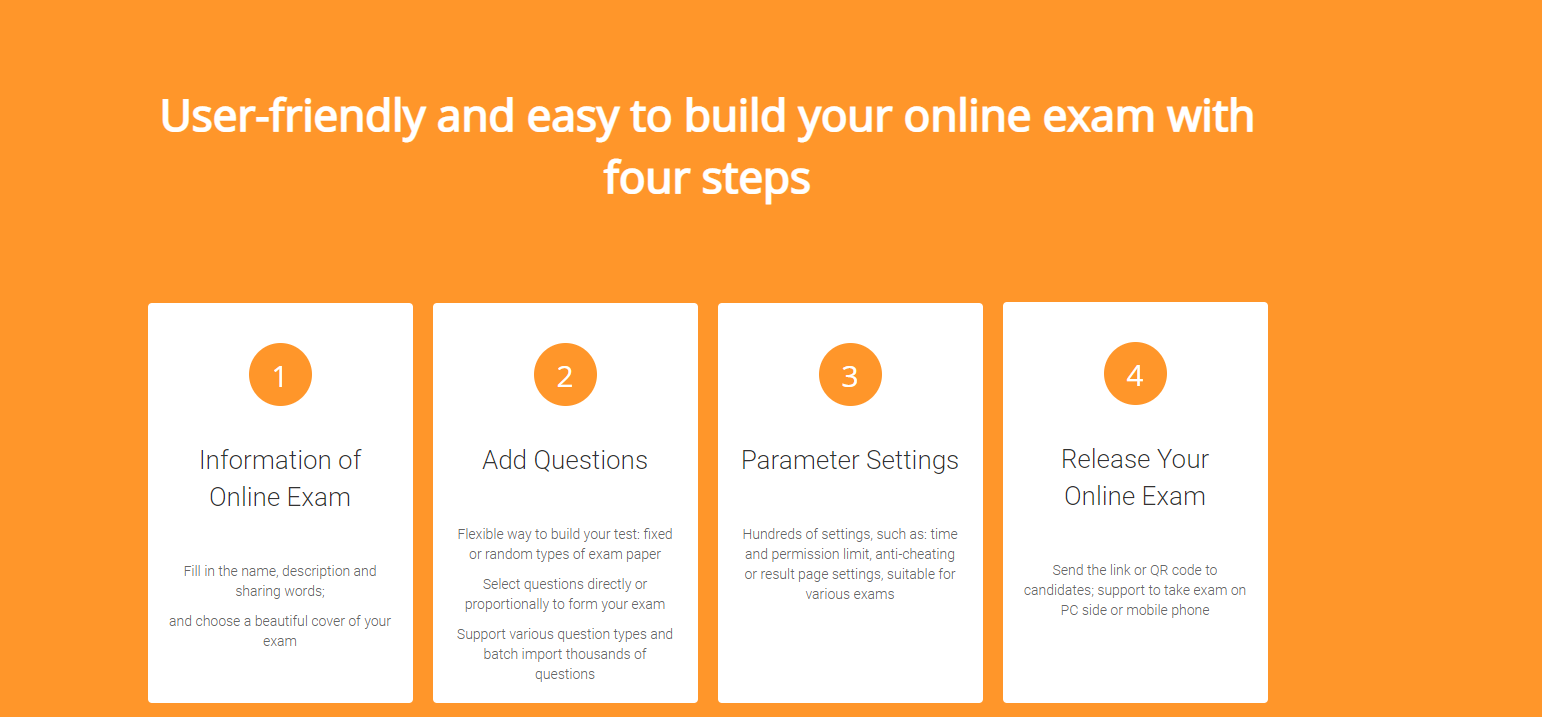 Because of its convenience, Online Exam Maker has helped more and more enterprises conduct training by online custom quiz. If you are interested, please click the "Sign up" button in the upper right corner of the page to try.