It needs to be acknowledged that the advancement of technology has brought convenience to all aspects of people's lives. For education, although the COVID-19 has given us temporary suffering, people's creativity has allowed education to move in a new direction. That is online courses and online exams. Online exams are widely used for testing or assessment in enterprises, schools and organizations, and the use of online exam systems has reached a new peak. Microsoft Office is indispensable for editing test questions for both online and offline exams. However, Microsoft Office is generally used for editing but not saving test questions. In the following passage, Online Exam Maker will be the online exam tool, hope it can help you create free question bank with Microsoft Office.
Why do we need a question bank?
It is easy to understand it.
First, exam organizer needs to screen out the suitable test questions in a large number of questions. Question bank can store a large number of test questions, and test organizers can create categories according to different test question types for better management of test questions. The question bank reduces the possibility of test questions being leaked, because only those with the account and password of the test system can modify the test questions.
Secondly, the question bank is not only suitable for online exams, but also an excellent tool for offline exams. Question bank in Online Exam Maker supports to check whether the question is repeated. After the system administrator uploads the test questions to the system, the test system can immediately detect whether the test questions are duplicated with the test questions in the question bank.
How to create a free question bank?
Choose a suitable online exam tool.
Friendly tools can help people save up to 30% of human effort at work. As a new partner for people to conduct online exams, Online Exam Maker has played an important role in the preparation of test questions.
Import in batches. You can download templates in the system to help you upload test questions in batches to the system, and commonly used Microsoft Office documents can be easily identified.
Multiple types of test questions.Users can create 10 types of test questions, including multiple choice questions, matching questions, essay question, fill-in-the-blank questions, etc. It means there are no restrictions on the industry to conduct online exams.
Question management. Questions successfully uploaded to the test system can be managed by admin according to different categories and labels.
Check for duplicates. With the click of a button, the exam system will automatically check the system's questions to avoid duplicate questions in questionbank.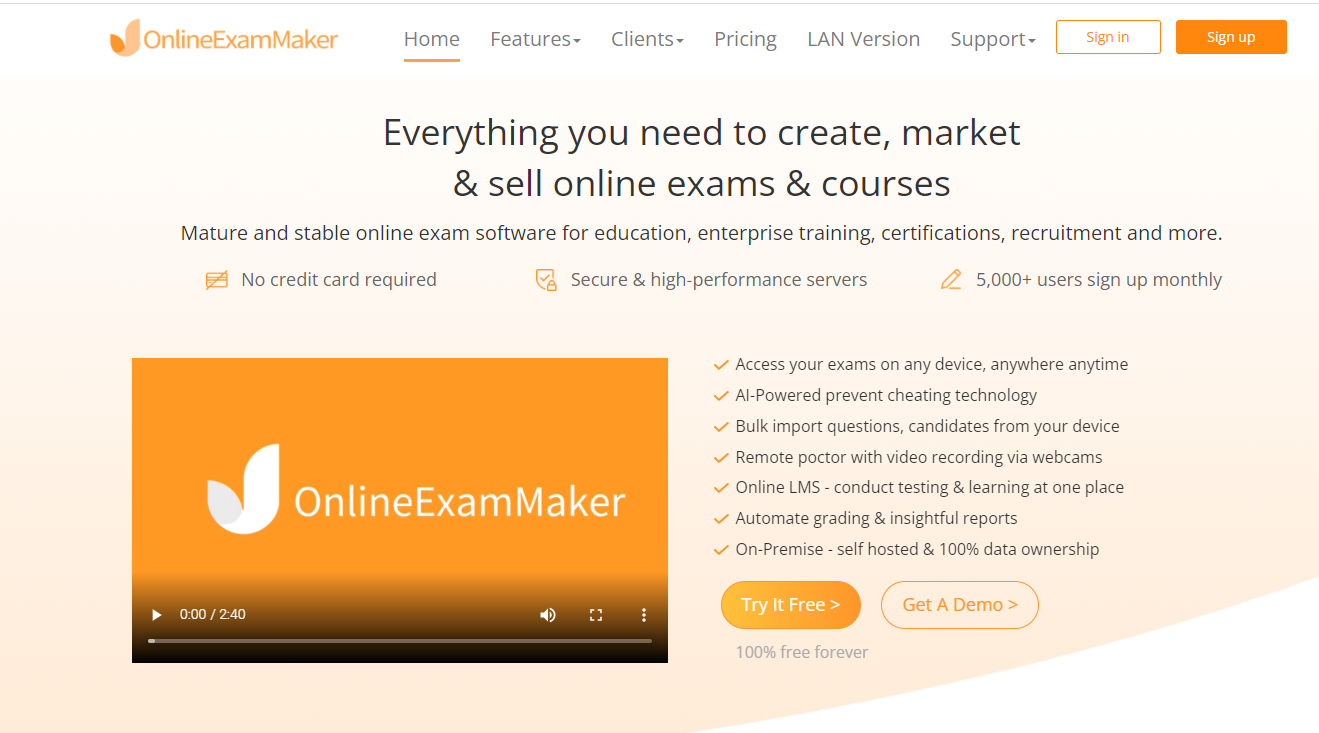 Prepare test questions
You need to prepare test questions in advance, although online question bank can reduce the possibility of leaking, to prevent all cheating, it is better to upload more test questions to create two or more exams. One of them is used for normal exam, others can be prepared for the abnormal situations.
Upload test questions
It is obvious that you can import questions in batches with the template downloaded from exam system. What need to be paid attention to is that the upload templates are Microsoft Office documents that everyone uses in daily life. We have edited the content of different types of test questions in the template, you just need to replace these content with your questions.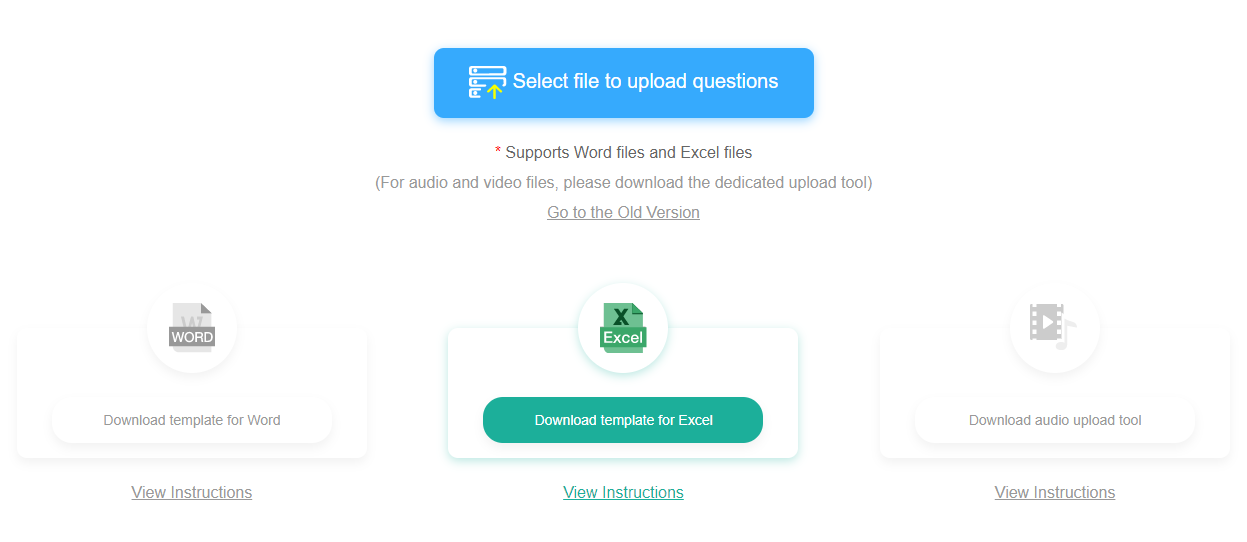 Improve test question classification and labels
When you need to upload a lot of test questions, the best way is to put them in different categories and add labels to them. It plays an important role in the assessment of students of different grades in schools, educational institutions or employees of different departments in enterprises. After the question bank is created, the system administrator can filter out the applicable questions from a large number of test questions according to the classification or label.
FAQs about creating free question bank
▷ Does the free question bank in Online Exam Maker have a limit on the number of exam questions?
No limit.
▷ What types of questions can be uploaded into the exam system?
Online Exam Maker supports uploading 10 types of test questions to the system. Moreover, each question can insert pictures, audio and video.
▷ What type of upload templates does the exam system provide?
Word and Excel templates of Microsoft Office, as well as audio and video upload tools.
Conclusion
After reading this article, we know that the online question bank, as one of the online test paper making tools, not only provides people with more space to store test questions, but also avoids repeated test questions. Thanks for reading, hope you found what you were looking for in this article.