Abstract: Online exam creator breaks through the boundaries of traditional examination software. It not only has the function of online examination, but also can meet the different needs of people.
When hearing about online exam creator, does the only thing that popped into your mind is organizing online exam? If so, you aren't clear about online exam creator. There are five awesome things you can learn after my introduction.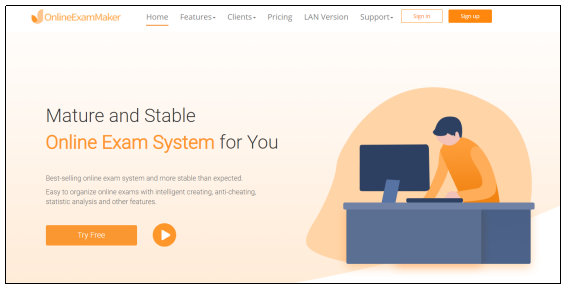 Online exam creator is not only suitable for schools to organize large-scale examinations, but also helps enterprises to train and evaluate employees. Its stable and efficient system can make the examination of even tens of thousands of people go smoothly. It can meet the needs of large-scale multi person examination for scattered institutions or enterprises.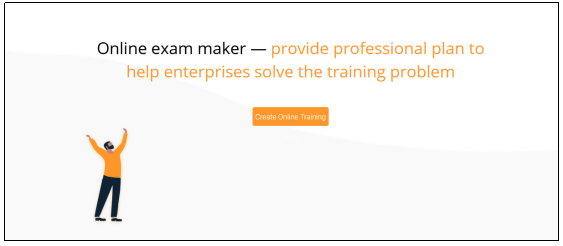 Data analysis of examination results
After the examination, the administrator can check the test results details in the background. The system will compare the test results vertically and horizontally. It can also analyze the passing rate, the correct rate of answering questions and the number of people in each score section, etc., and make a statistical chart to show clearly.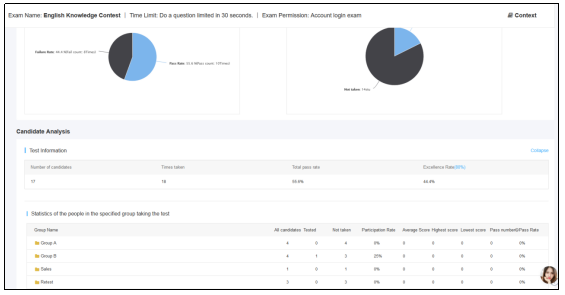 Wrong question re-practicing
Whenever a student answers a wrong question, the system will automatically classify the wrong question into the wrong question book. As long as the candidates log in to their own background, they can practice the wrong questions in the wrong questions book and strengthen the understanding of the error prone points.

Certificate making and issuing
In addition to helping to organize the test, the software can also improve the test process. For some more formal examinations, certificate issuance is an essential process. In online exam creator, users can make certificates according to their own needs and set that when the candidates' scores reach the standard, the certificate will be issued automatically.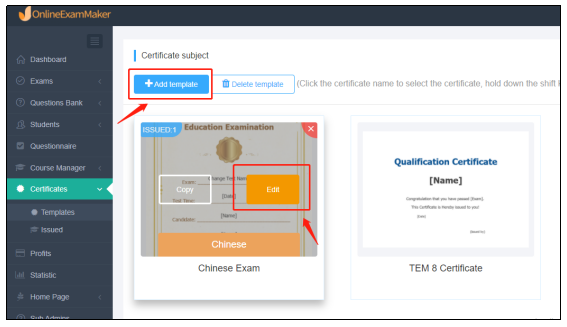 User official website interface is no longer single. Schools, institutions or companies can set their homepages according to their own style.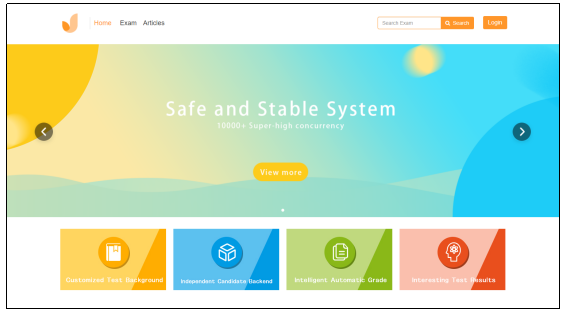 If you are interested in these awesome functions, look at Online Exam Maker. It is an online exam creator that solve the problems of online exams.
Try it for free: Online Exam Maker