Up to now, the coronavirus confirmed cases are increasing worldwide sharply. According to recent report, a staff of Stanford University was confirmed. Students of several colleges were isolated to have a medical observation. Since the school is a high-rate people-gathering place, it is unavoidable but necessary to conduct online classes to combat coronavirus.
Taking online classes is obviously a better choice after coronavirus exposure. However, have you ever worried about how to evaluate students' learning effect without printing an exam-paper or teachers monitoring?
Don't worry! Online Exam Systemwill meet all your needs.
How does Online Exam System help to evaluate the online classes effect?
You can set up an exam and manage a feedback which can directly provide you a clear evaluation report of each students' learning effect!
By using Our online exam system- OnlineExamMaker, what you can get:
Diversified question management
Word, excel, pictures, audio and video can be loaded in the exam. Also, various question types are allowed, like multiple choice, essay question and so on.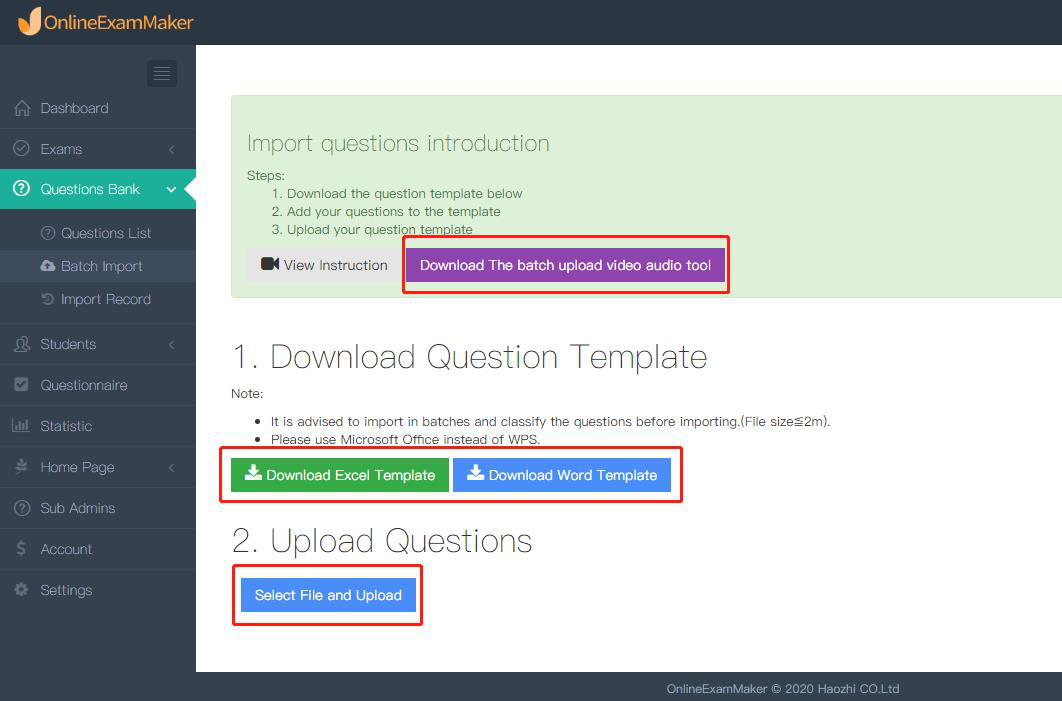 Intelligent anti-cheating and monitoring
While examining, 7 ways help to anti-cheat and monitor:
Powerful face recognition
Account permission
Real-time camera capturing
Time limited
Question randomness settings
Occupying whole screen (for PC users)
Screen switching prohibited
Efficient management
Convenient student registration
Intelligent marking system including Auto-marking and Error Correction Function helps to save time and keep accuracy.
Statistic analysis: Result report, ranking, selective charts will be produced after examination.
Personal backstage: Students here can freely practice, check examination record and review wrong question collection.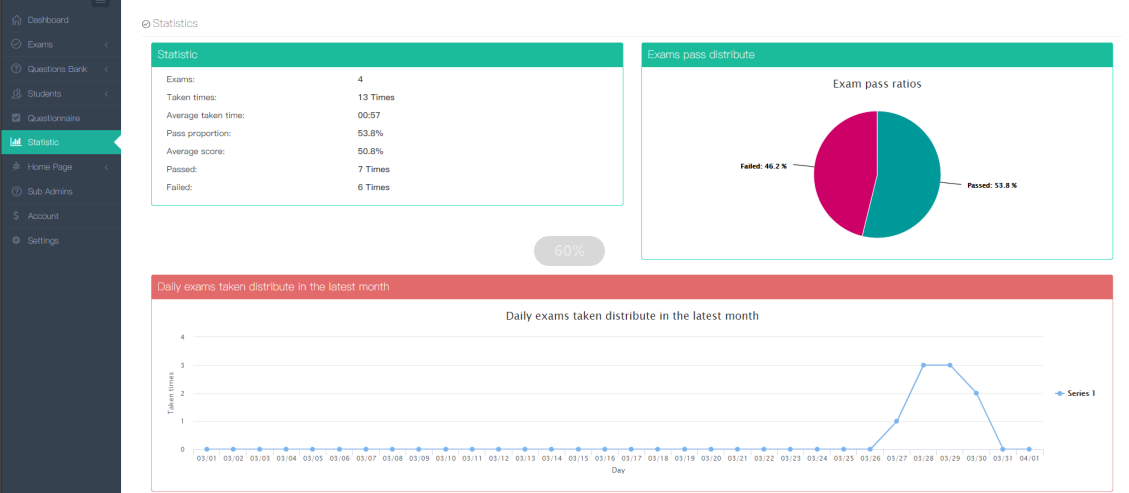 Get a free account and have a try now, you will be surprised!