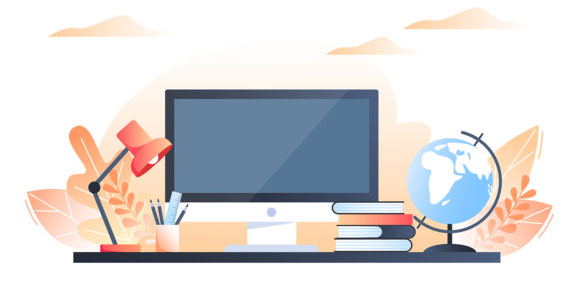 Online examination is conducted on web-based devices like computers, tablets and mobile phones. These exams or tests help to accurately assess candidates online. The main advantage of an online examination system is that it can be used to administer non-paper tests and get instant test results.
What is the cost of setting up an online examination system? Is it cost-effective to conduct an online exam with online examination system?
Online Exam Maker(OEM) is an economical and cost-effective online examination system. Online Exam Maker belongs to SaaS online exam system. There is no need to download or purchase software, and under low-cost basis, online exams can be made easily. So Online Exam Maker is a cost-effective way to conduct online exams.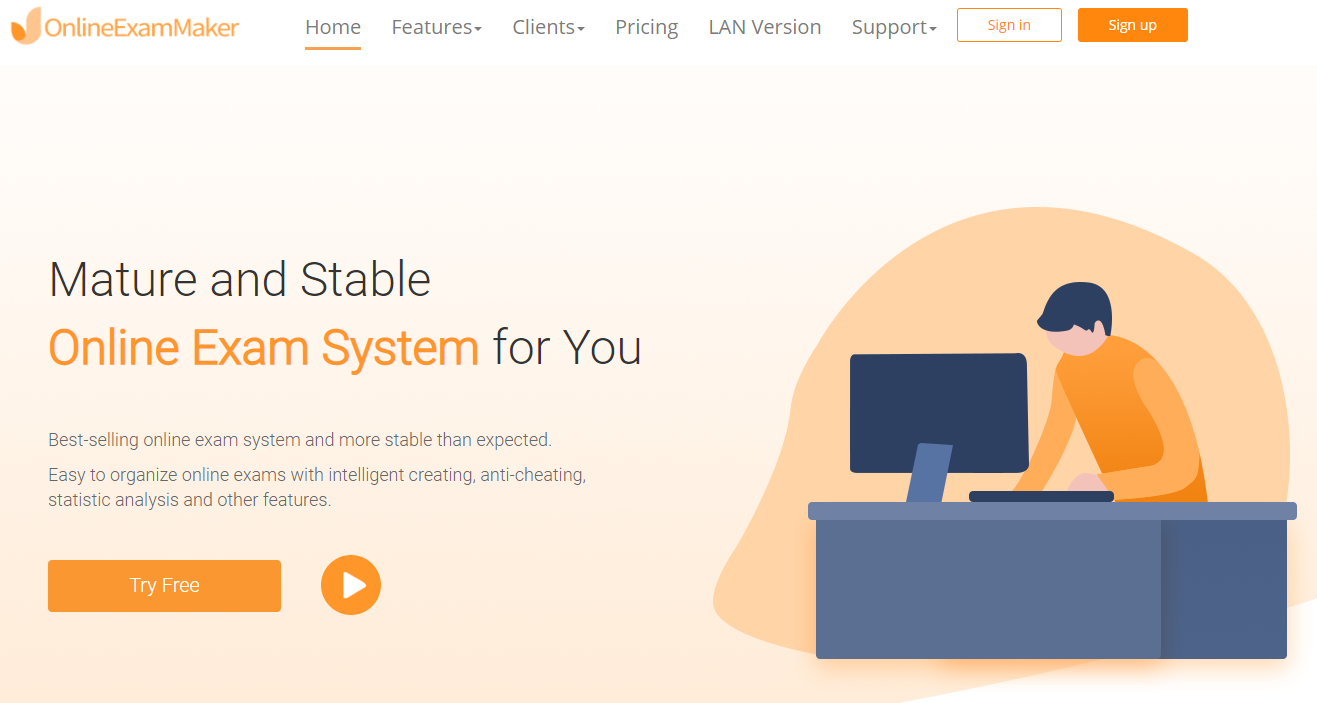 Preferential Price Advantages of OEM
One of the advantages of using OEM is the low cost. Compared with the prices of other online exam platforms, the price of OEM is affordable and reasonable. The pricing of OEM is determined by functions, and users can customize system functions and pay on demand. OEM also provide free trial opportunities. Users can purchase members according to the required functions, or make a customization. Check the price of OEM
Cost Performance of OEM
OEM provides one-stop, full-platform, low-cost online exam solutions that help traditional educational institutions break down all technical barriers and minimize costs. Many functions are supported, such as creating an exclusive platform, creating an online exam, creating a questionnaire, question bank management, system automatic batch volume, data analysis, etc. Online Exam Maker help to build your own independent online exam platform with the minimum cost.
Professional, Safe and Stable
Online Exam Maker is a mature system that can meet the various functional requirements of online exams. Our users are well received in universities, institutions and enterprises. OEM can protect user data and ensure the smoothness of the system. On the basis of cost benefits, the performance can also be guaranteed.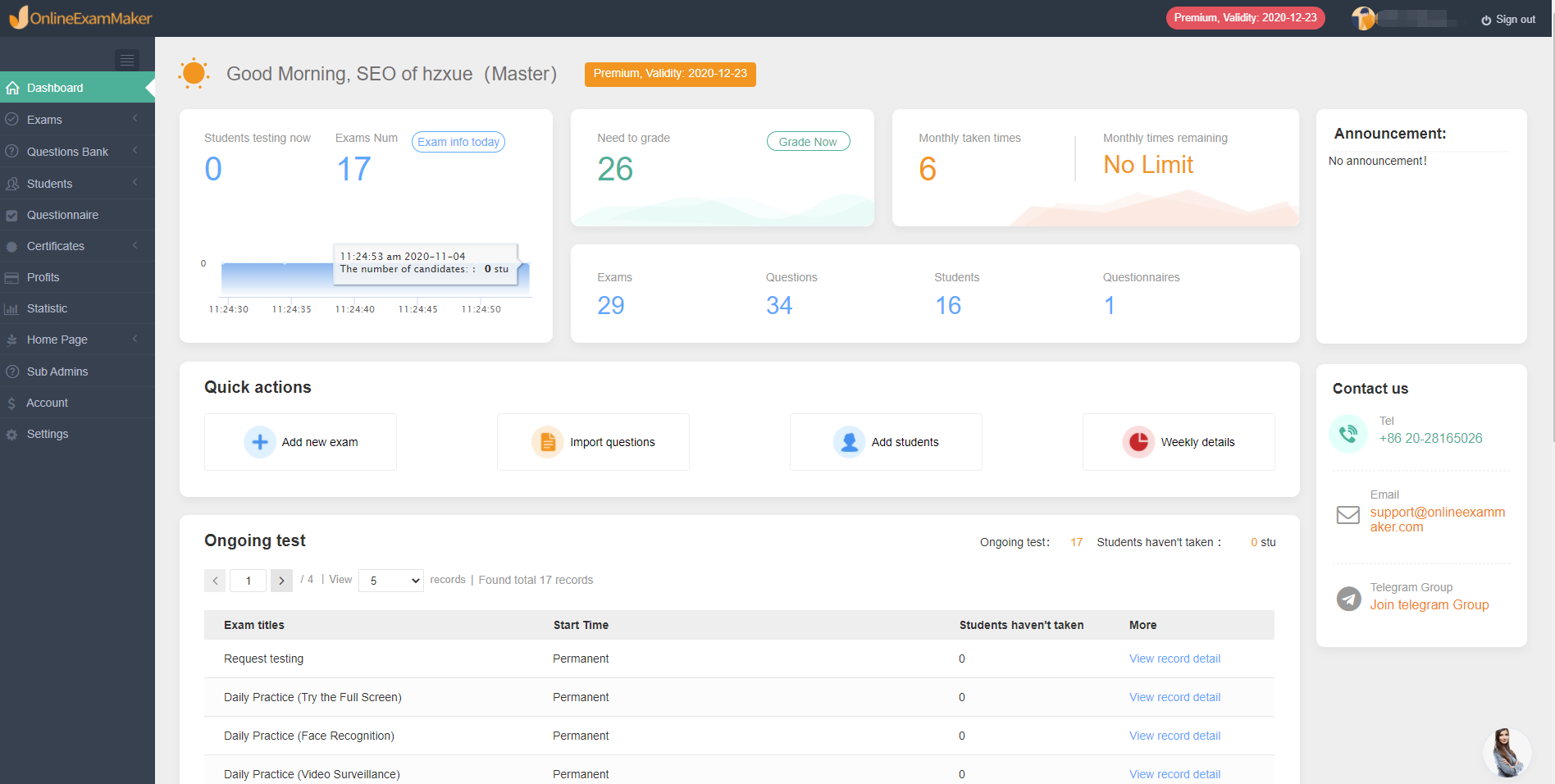 As an Internet Technology Team focusing on the education industry, OEM has the responsibility and obligation to promote the development of online education and help online exams reduce costs and increase efficiency. In addition to the preferential price and high cost performance, OEM also has the advantages of powerful functions. Users can register for a free trial of OEM, and purchase OEM members on a monthly/quarterly/yearly basis.