For administrators, how to view the exam records? Here are some steps:
Firstly, log in to the OnlineExamMaker, click [Exams]-[Exams List], find the exam and click the [Details of the exam taken] in the lower right corner.

Then after entering the [Details of the exam taken] interface, you can see the exam score ranking, the number of people currently taking the test and the number of people who have finished the exam. Click [View records] in the upper right corner to see the candidate's exam details.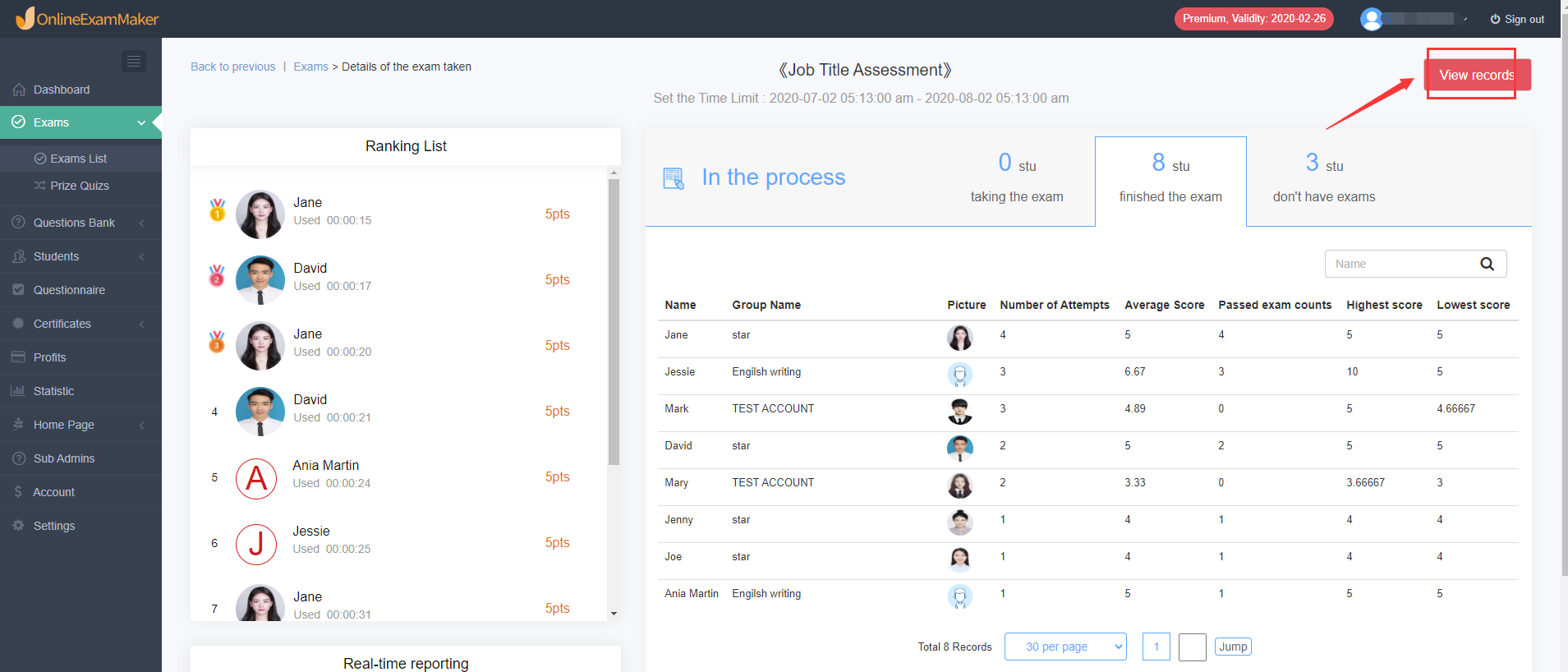 Finally entering the [View records] interface, you can view the test results of the candidates, including candidates' information, candidates' exam reports, transcripts and test details, as well as export candidates' answer sheets, and print test results.

At the same time, you can perform "delete all doing exams" or "force submit" of the unfinished test papers.

The exam records can also be exported to Excel.
Read More: How to export the taken records from the exam system