Although the coronavirus is still in a hard period, applications for full-time jobs and internship opportunities continue to be accepted and processed. Given the uncertainty around the spread of COVID-19, in most countries many kinds of enterprises have moved entirely to virtual interviews to minimize potential health risks. For the first step of a recruitment interview normally is the written inverview. It means the applicant need to pass the written part then can process to the face-to-face talking interview.
How can I use online exam system to continue recruitment and written interviews during the epidemic?
During the epidemic, online exam conducted by institutions and enterprises can be conducted through online exam systems, such as the Online Exam Maker. The exams are conducted directly on the Internet. Candidates do not need to download software. They just need to choose correct objectives, type or write the answers on paper and take photos to upload.
How to notify candidates to attend the exams?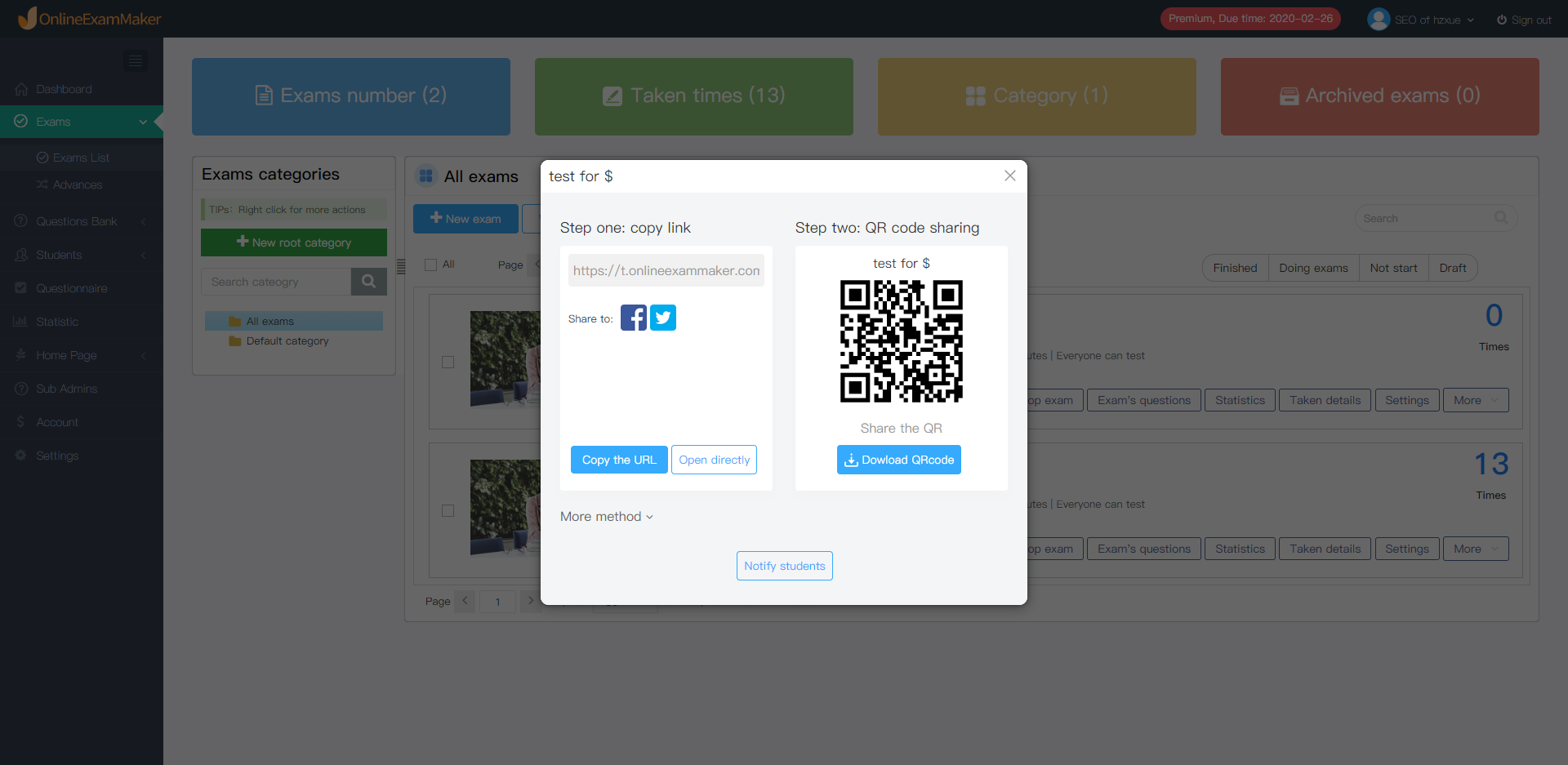 After forming the exam, Online Exam Maker automatically will form a link and QR code. Organizers can inform candidates by emails or messages. Sharing the according link and QR code can also work. Candidates get to attend the exams by clicking the link or scanning the QR code.
How to avoid cheating and monitor?
Cheating is the most common problem that may occur while conducting an online exam.
For this case, Online Exam Maker offers 7 powerful measurements to anti-cheating to guarantee a fair exam, including face recognition, account permission, real-time camera capturing, time limited, question randomness settings, occupying whole screen (for PC users) and restriction on screen-switching.
How to revise?
After the candidates submit the answer sheet, the objective questions are automatically revised by the system while the subjective questions by the organizers. Once finish revising, the system will automatically count the applicant's performance and generates an analysis report, which is convenient for the organizer to view and analyze. This not only saves the time of the organizer to revise the paper, but also improves the work efficiency.
Sign up and conduct the online written interviews for your recruitment.