What is Online Examination System?
An online examination system is a platform that covers the experience of administering an exam, taking an exam, and following results from end to end. The pattern of the exam is the same as that of a conventional examination, but students need not have to gather in a classroom to give this exam. All they need is to have applied to an examination, a computer and a good internet connection. It provides an automated and comprehensive examination experience to both the test administrator and candidates.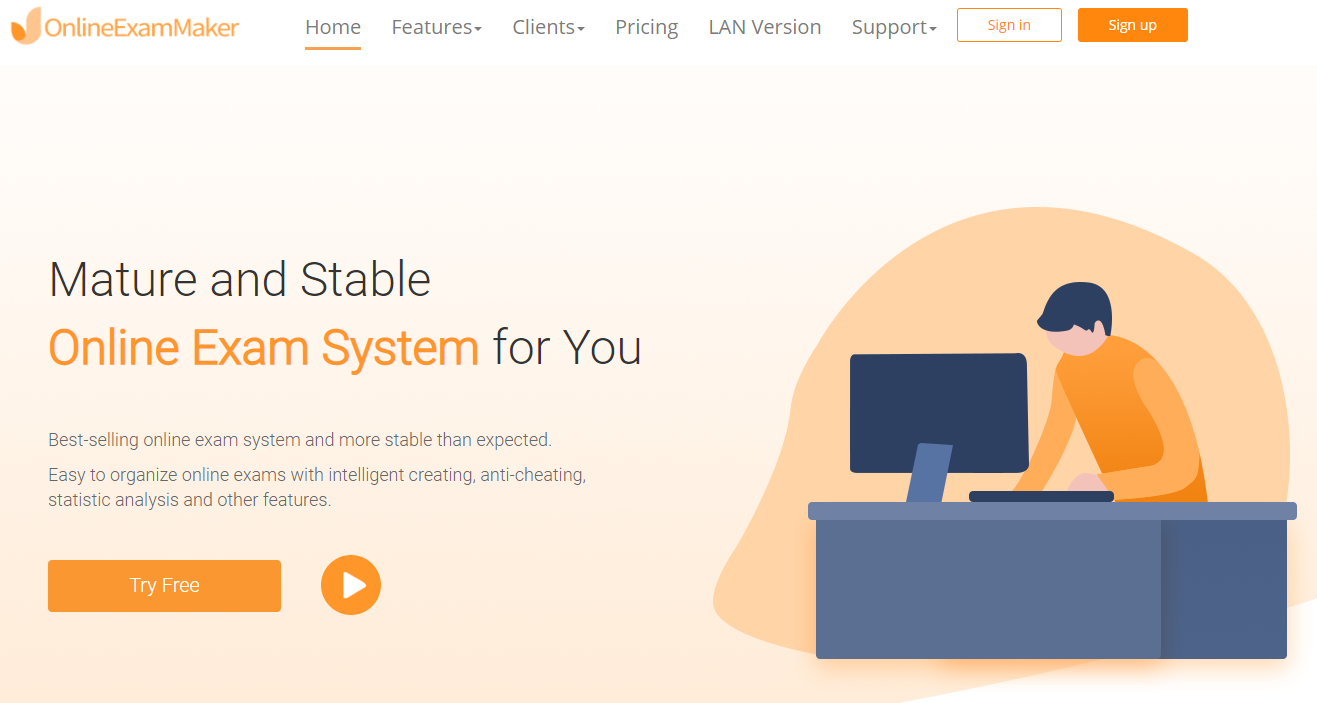 What are the advantages of using the online exam system?
1. Create assessments with multiple types of questions
There is no limitation in online exam software when it comes to creating an interactive and meaningful test. The administrator can create multiple online tests with the use of a variety of question types.
2. The Flexibility of Exam Management
An online exam gives you the flexibility to design exam papers, evaluate and grade them, there can be the same or different questions for students also.
3. Easy Candidate Management
The administrator can add and import multiple candidates at once and can also divide them in similar groups. The groups can be created based on similarity of courses, subject, class or topic. The administrator can also create multiple tests at once and assign them into different groups. . 4. Reduce
4. Examination Cost
Due to the flexibility of online examination system, candidates can take exams anywhere at any time. Schools do not need to arrange the examination room and do not need to copy exam papers, do not need to arrange examination invigilators, which save a lot of money.
5. Remote Supervision
Online Exam can be managed in auto surveillance mode where a web camera connected to the system would take snapshots of the student for the exam and can act as an invigilator/supervisor; which is again cost and time efficient.
6. Quick Result Processing
In an online exam, the results are calculated instantly and accurately. The online exam can provide detailed analysis, ranking, rations subject or topic wise analysis. It is helpful for further decision making or shortlisting process.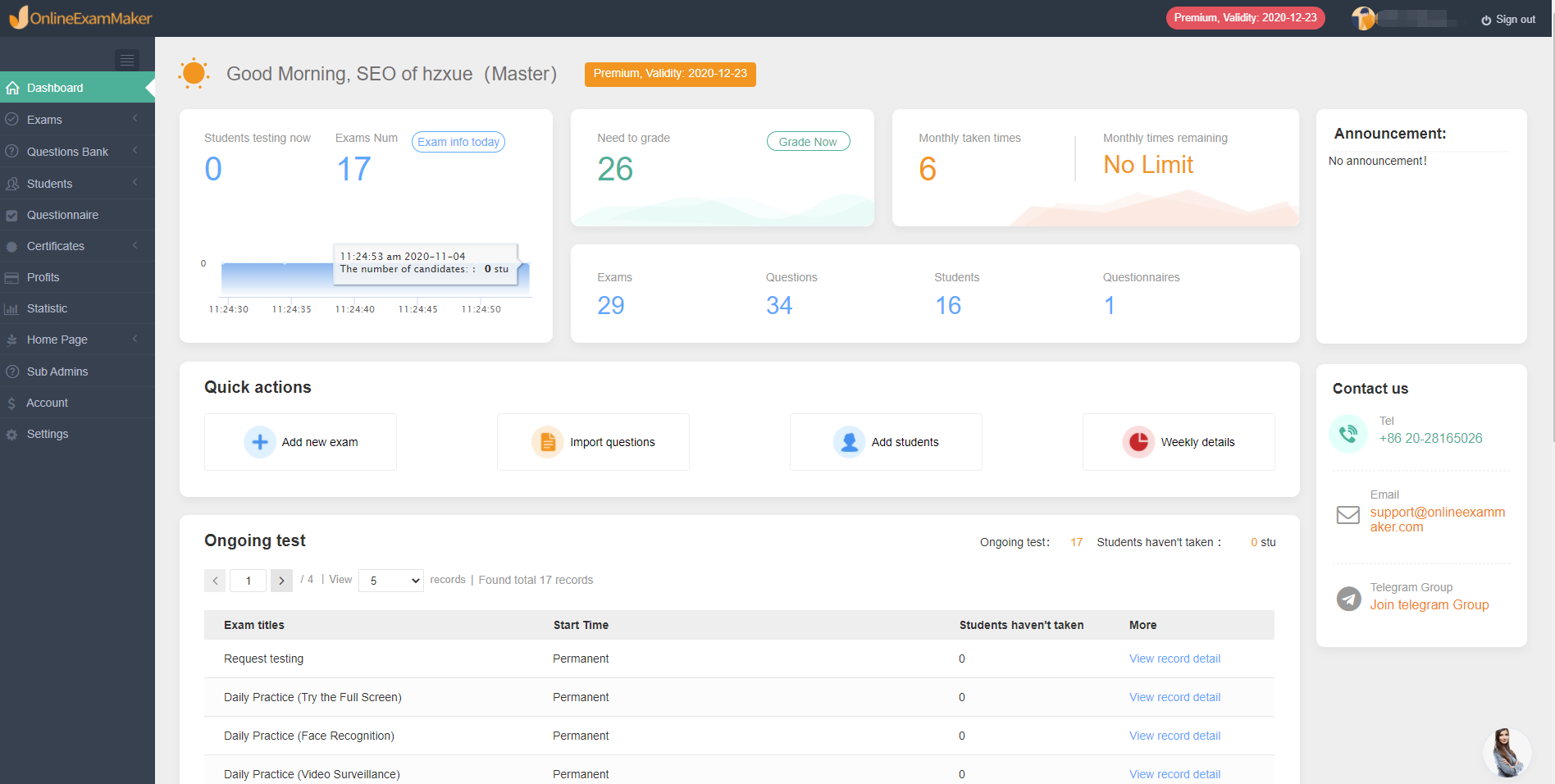 Why do Schools need an Online Examination System?
Security of question papers
Quick processing of results
No dependency on examination centers
Reduced cost on logistics
Compatible to conduct subjective exams
Reduced cost of examination
Remote invigilation with online proctoring software
Automatic question paper generation
Flexibility in managing the exam
Automatic result declaration and comprehensive report
Also, the very recent lockdown situation due to Coronavirus has become a significant reason for the large adoption of this technology. Many educational sectors have shifted to online exams so that academic continuity can be maintained.
An online examination system is the way forward towards the future. It is not a new step towards progressive education methods but rather an enhancement of the existing system.
To conduct a successful examination one need to have best reliable online exam software. This is where services like Online Exam Maker(OEM) are needed. OEM provides all features that users need to help schools to conduct an easy, safe and secure examination to their students.