Abstract: Online Exam System can offer you  a free chance to organize an online exam.
There are too many online exam systems to choose. Therefore, people are prone to try online exam for free first rather than directly buy. Are there free online exam system? How do people create an online exam for free?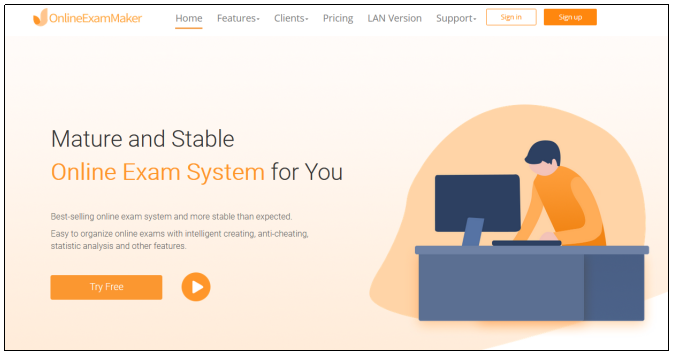 (OEM system)
One of the ways is to use a stable and safe Online Exam Maker which is one of the excellent systems among a wide range of systems. People can not only create an online exam for free but also enjoy other functions for free.
Online exam creating
In Online Exam Maker, people just need a few steps to create an online exam.
The first step is to import questions to question bank. Users can import questions in batches following the introduction of templates. In question bank, tree-like structure can manage the questions in order.

(Batch import)
Then, create an exam. 1. Fill in the gap. They are the basic information of the exam which is convenient for candidates to find out test papers. 2. Test question selection and arrangement. 3. Do some exam settings. There are various free settings and also charging ones. If having a good experience in Online Exam Maker, you can upgrade your account membership. 4. Exam release.

(Four steps)
Lastly, the administrator can share the link and the QR code to candidates. It supports taking exam on computer and phone.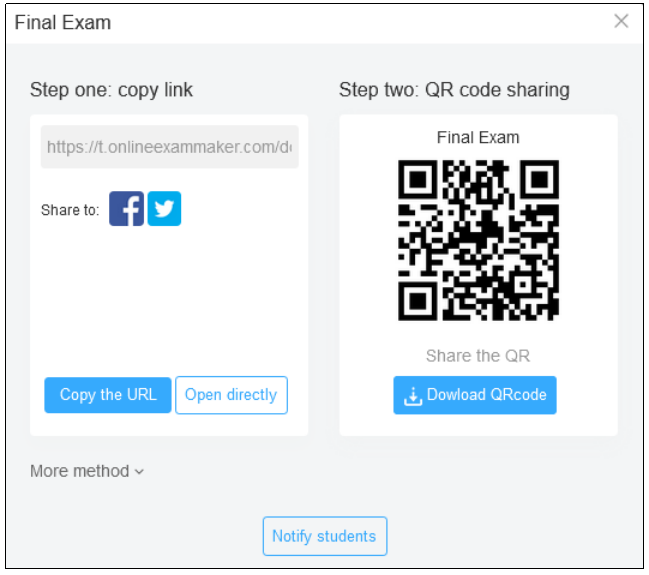 (Link and QR code)
Auto scoring
After the exam finished, the system is able to automatically grade the test papers. Candidates can get the score and detailed analysis of answers. A cycle of practice- re-practice- exam is good for students to strengthen the understanding of knowledge points and form the thinking mode of taking exercises.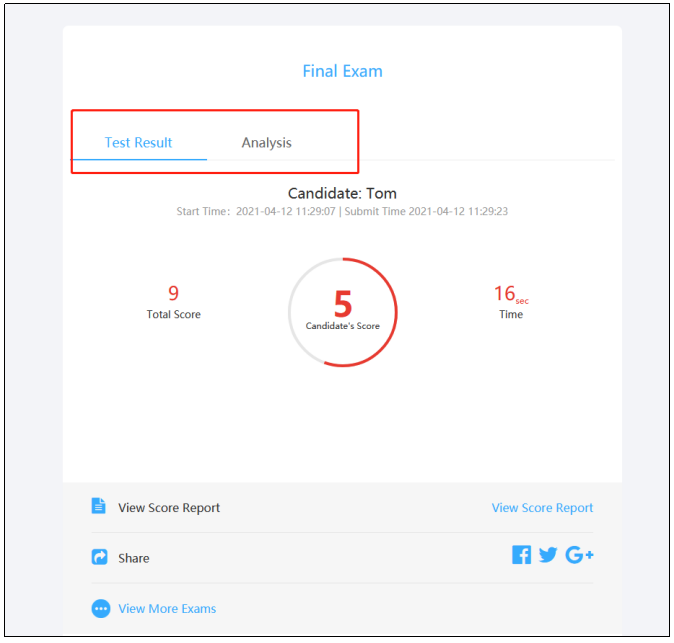 (Result page)
In Online Exam System, you can feel at ease to experience the system for free. Even though it is free to try, it can give you the  good experience.
For more functions, please click the "Sign up" button in the upper right corner of the page to create an exam.