Online exams are still loved by many users. This test method is widely used in online prize-answering activities, knowledge contests, education industry exams, and corporate training assessments, etc.
Of course, some people will be very confused, will it be easy for candidates to cheat online?
This question can be answered from the online exam system used to create online exam. Can online examination system detect cheating? Here I want to show you the anti-cheating functions about online exam system!
1.Face Recognition
Only if the faces match photos can candidates take exams, preventing surrogate exam-taker.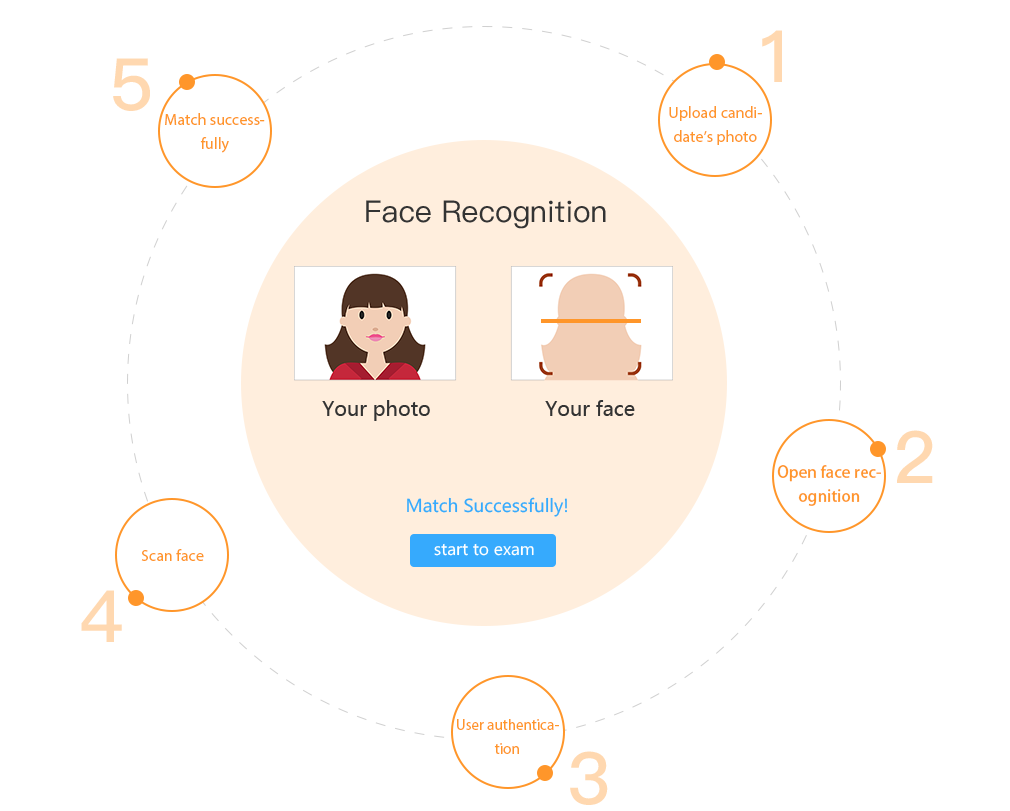 Face recognition:  through real-time face scanning, collecting facial image features and comparing with the candidate's electronic ID photo to confirm the identity of the candidate, effectively eliminate cheating for the test, avoid manual verification errors, and provide a fair  test environment !
2. Full Screen Exam
Full screen, literally understanding it is actually occupying the entire screen. The full screen test function is one of the anti-cheating functions. When administrators open , candidates need to take the exam on the PC side, and they need to install the full screen test module, enter the full screen exam environment through this module. They cannot switch the screen until finishing the exam.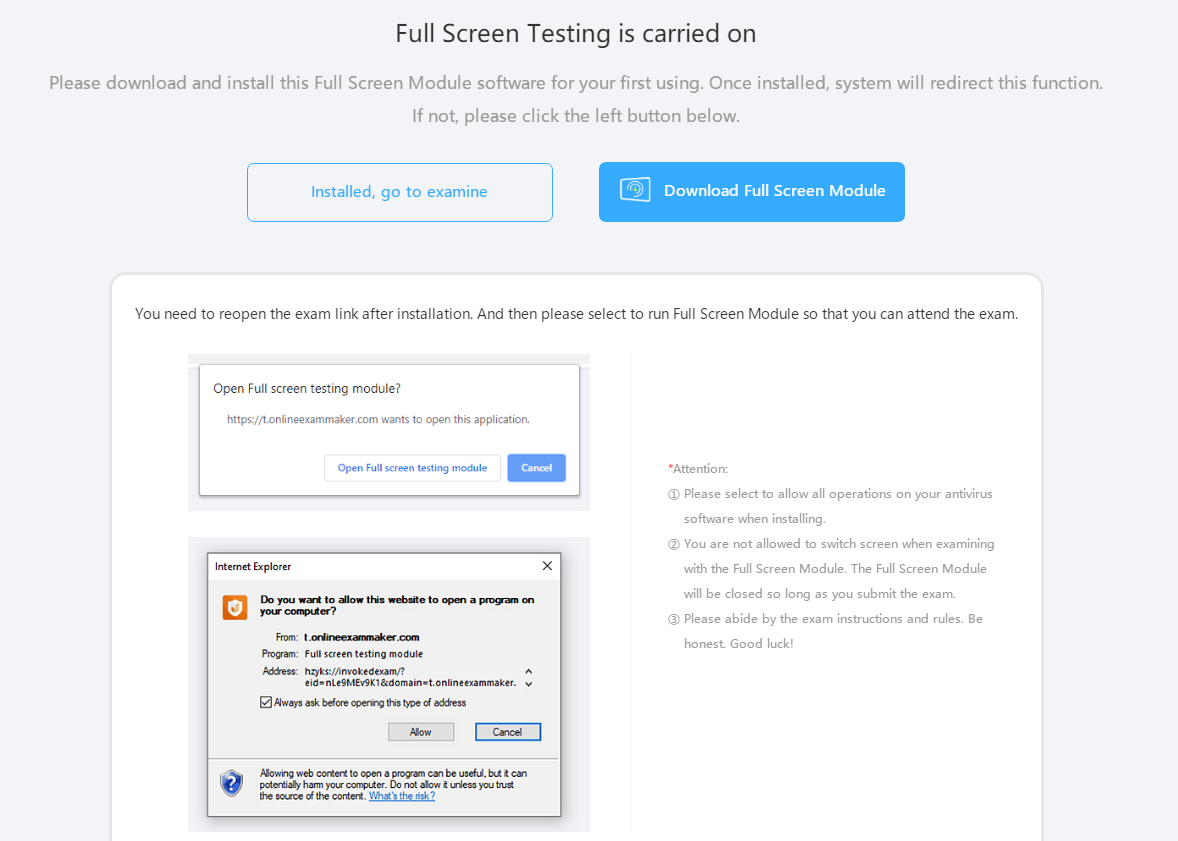 Click here for more information about Full Screen Function.
3.Video Surveillance
It requires students to open the surveillance camera, capture the test-taking process, and support real-time shooting to record any actions of candidates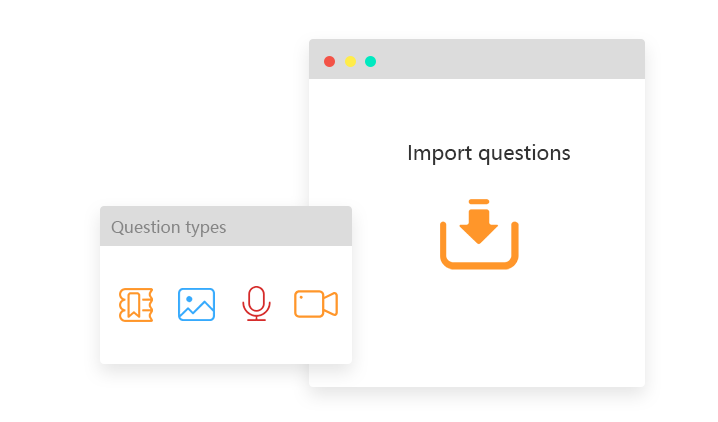 4.Limit the times of switching screen
The system will end the ongoing test automatically if it finds one switch the screen to search answers.
Also, we can do some questions setting, such like select questions at random from a question bank each time the exam is taken.
If you need to organize online exam but care about the anti-cheating problem, come to try the Online Exam Maker, lots of anti-cheating ways for online exam!