Do you know: what is web-based software?
Web-based literally means the software you use on the Internet with a web browser. You don't need to download the software, install anything, or concern about upgrades. Our Online Exam Maker, a kind of web-based online examination system, provides you a handy web-based software to create online tests.
What are the advantages of Web-based Online Exam System?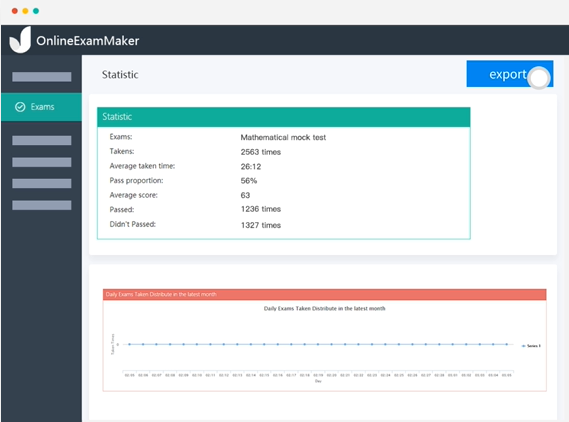 ★ Efficient One-stop Service for Web-based Online Tests.
✔ 4 steps to create and release your online test.
✔ The operating interface is user-friendly and easy since its operating sequence is from left to right. The dashboard is designed as a treelike list menu, easily to return and enter new section.
✔ Comprehensive candidate management for efficiently manage candidates: through collecting information like name, student ID, phone number, personal photo and so on.
✔ Powerful Questions Bank. Various question types are supported, such as multiple choice, true or false, matching, etc. Hundreds of questions can be batch imported.



★ Web-based Online Tests is Safer.
When you use our web-based online exam system, your data is stored on secure, always-updated, backed-up daily servers in a strictly-secure data center. Online Exam Maker can support more than 10,000 students to take the exam simultaneously. If the power is off, the system will automatically save the records so that the candidates can continue to test when power is back. No worries for the missing data. Web-based online test system owns strict permission management and data backup to ensure data security.
★ Web-based Online Tests is More Convenient.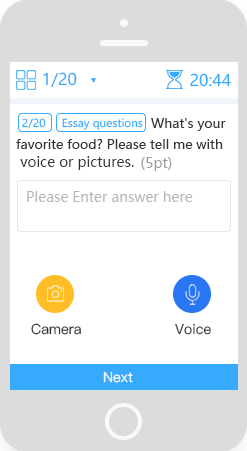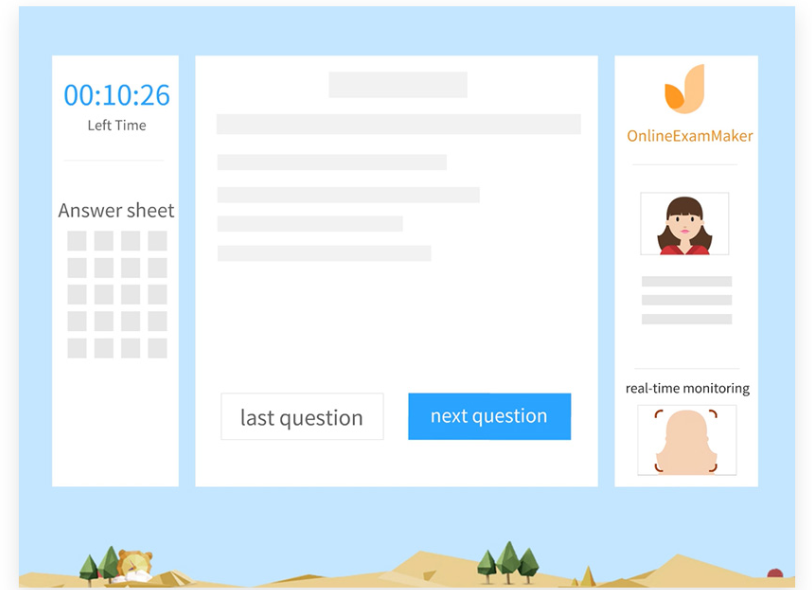 You can create exams from home, work, or on the road. Candidates can take the exams on PC or mobile phone. You data is accessible anywhere with internet access.
♥Create a FREE account today and experience the advantages of web-based online tests with no hesitation!