30% Coupon Code: JNAZQM
How to use it?  Here is the guide:
Step 1: Log in to Online Exam Maker. If you do not have an account, please click here to register.
After logging in, click [Upgrade];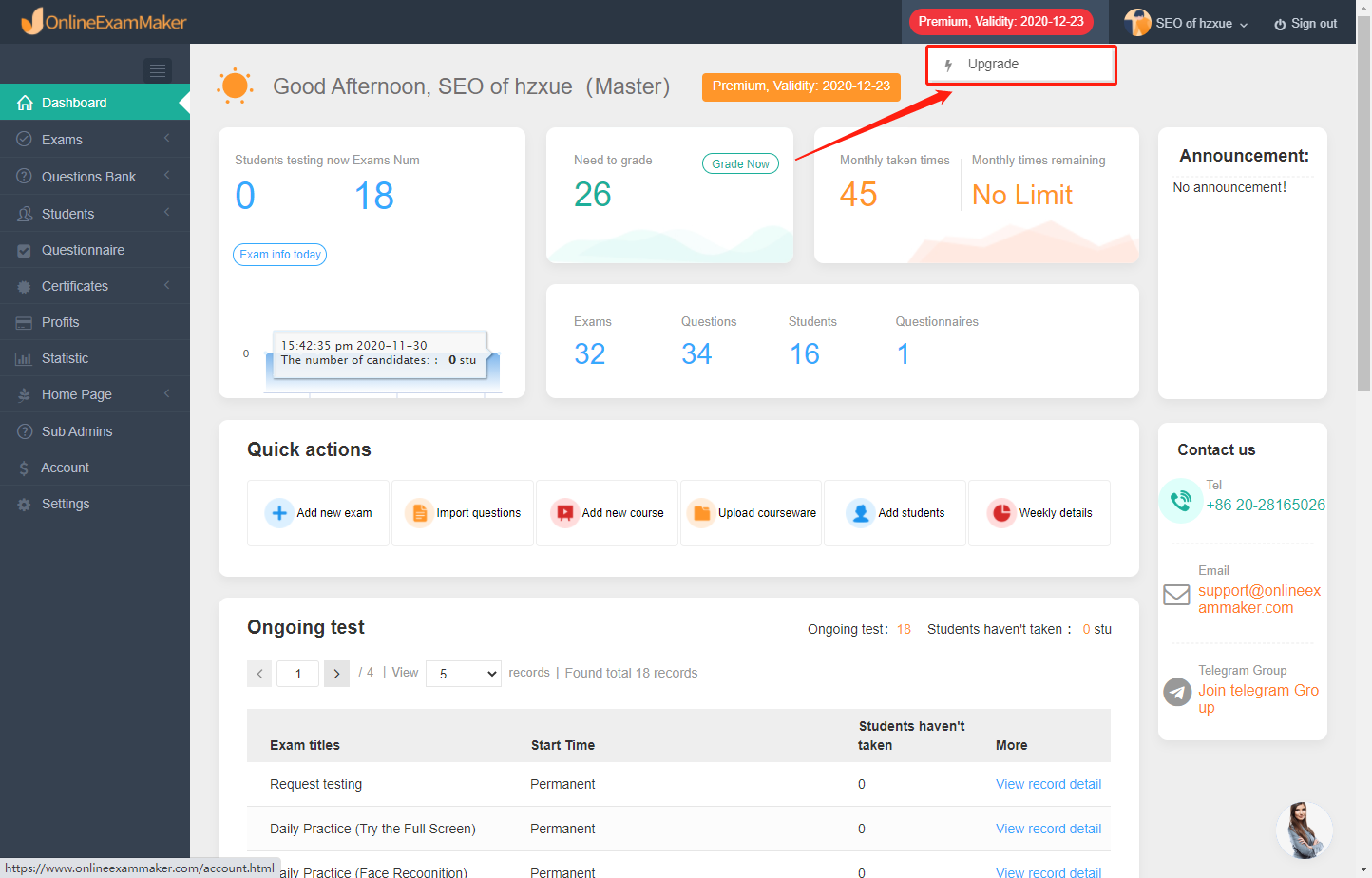 Step 2: Select the membership that you need to purchase, and click [Upgrade Now];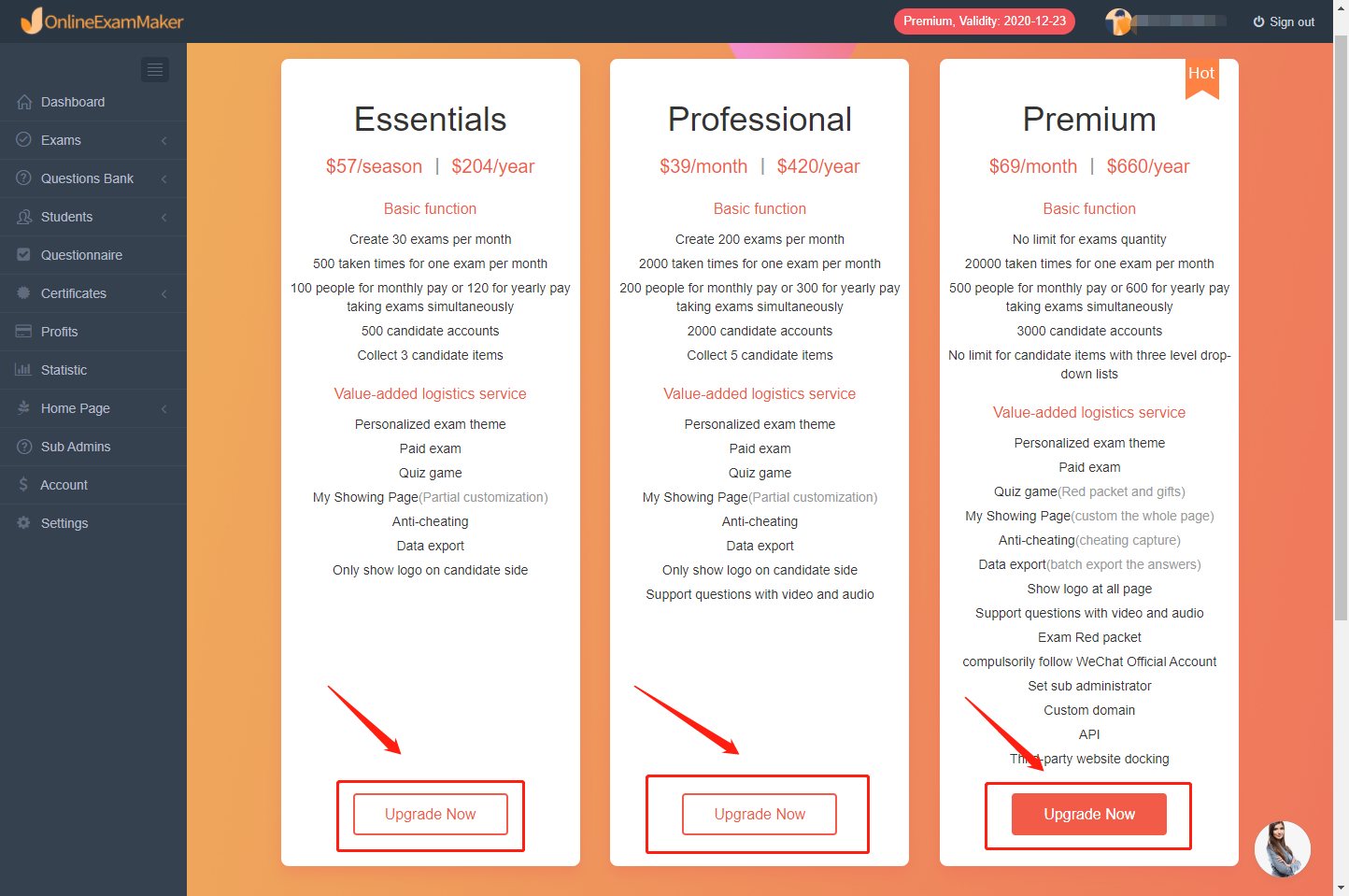 Step3: Enter the order page, check [Discount code], fill in the coupon code above in the box, and you will get a 30% discount when you pay.